A new Apex Legends glitch is breaking Respawn Entertainment's game and stopping players getting into matches.
11:42, 11 Sep 2020
Apex Legends is facing yet more problems as Respawn Entertainment's fan-favourite shooter is stopping players from entering the game. While we can't get enough of this colourful Titanfall spin-off, that hasn't stopped the battle royale game being constantly bogged down by potentially game-breaking glitches. It's enough to cause some players to put down their controllers for good until Respawn can deliver a more coherent state of play.
Only recently, we've covered how glitches have helped you phase inside vaults using Rampart's turret, the G7 Scout skin was causing trouble with its sights, and how the DUMMIE's Big Day LTM was pulled early because it was crashing the whole game. Now, the next LTM could also be destined for an early shower.
Major bug right now not letting people Ready Up for matches in
#ApexLegends
.
If you're getting this, try restarting, changing servers, or joining a friend who doesn't have the bug.
It might require a hotfix. Will keep you updated...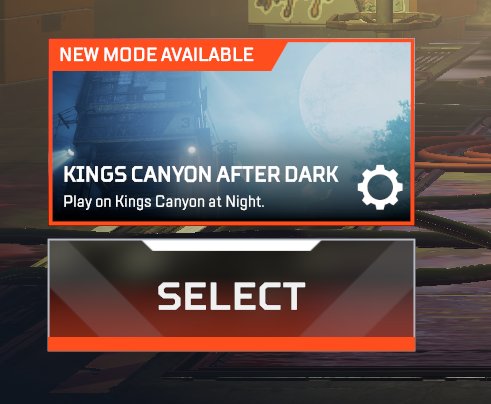 Following the success of January's Grand Soiree and a supersized crop of seven limited-time modes, Respawn thought it was onto a winner with the downsized September Soiree. Throughout the month, there's supposed to be the return of four beloved LTMs - starting with DUMMIE's Big Day. With Kings Canyon After Dark next on the block, it's also struggling with a major Apex Legends glitch.
Posting on Twitter, Apex Legends News confirmed there's a bug that won't allow players to join the queue. Although the game boots up fine and you can select which game mode you want to play, choosing the queue is automatically kicking some back to the mode select screen.
Although there's no fix at the moment, the wider Apex community has been banging its head against the wall with potential solutions. Here are some suggestions if you want to get into Kings Canyon After Dark.
1. Try restarting the game client, then queue again
2. Change servers
3. Join up with a friend who isn't afflicted by the glitch
4. If all else fails, you could try uninstalling and reinstalling the game (this is the last possible option)
This is obviously a pretty big problem, however, it's unclear whether it's to do with the Apex Legends servers or something deeper within Kings Canyon After Dark. Either way, we could see the LTM going the same way of DUMMIE's Big Day. September Soiree got off to a tricky start when players going AFK caused the whole game to crash. Given that the lobby just involved choosing a genric coloured dummy, plenty of players were going AFK.
We're still waiting for a hotfix on the After Dark Apex Legends glitch, so it's a case of bear with Respawn on this one. If you're not being bombarded by the glitch, enjoy the latest LTM and be thankful you aren't one of the unlucky few.
Stay up to date with all the latest esports and gaming news by checking out our social channels here: Twitter | Facebook
Images via Respawn Entertainment