There were multiple hints at a Star Wars Crossover in the Apex Legends Season 7 Trailer.
13:05, 29 Oct 2020
In a galaxy far, far away...
Apex Legends is set for its biggest mix up in its history as the Outlanders are set to jet away from Kings Canyon and land on Olympus on November 4. Over 95,000 people tuned in to the live trailer, which showcased the stunning brand-new map, the Trident vehicle, and Horizon's abilities. However, underneath the gloss and beautiful colour palette lay subtle hints at a crossover between Legends and the Jedi.
When you discuss a robot, a reckless newcomer heroine, and a slick shooter who aims for style points, one can only cast their mind to C3PO, Princess Leia, and Han Solo cruising their way to Tatooine in the Millenium Falcon. However, Respawn Entertainment switched roles, and placed Pathfinder, Rampart, and Mirage bamboozled fans when jetting to the new arena. Han's famous line "punch it Chewie" was also echoed through the Season 6 tech queen Rampart, who pulled out the same line to Pathfinder as they jetted through time and space with the infamous blue flashes of light.
The links to the Millenium Falcon don't stop there either, as the Olympus map, from an overhead perspective, is built in an almost identical fashion to Star Wars' esteemed spaceship. Dataminer, Tobias "Biast12" revealed the shape of the map ahead of the Season 7 launch, which boasts a circular playing field and two spouts at the southeasternmost point, akin to the design of the Millenium Falcon.
and because you all are nice
😈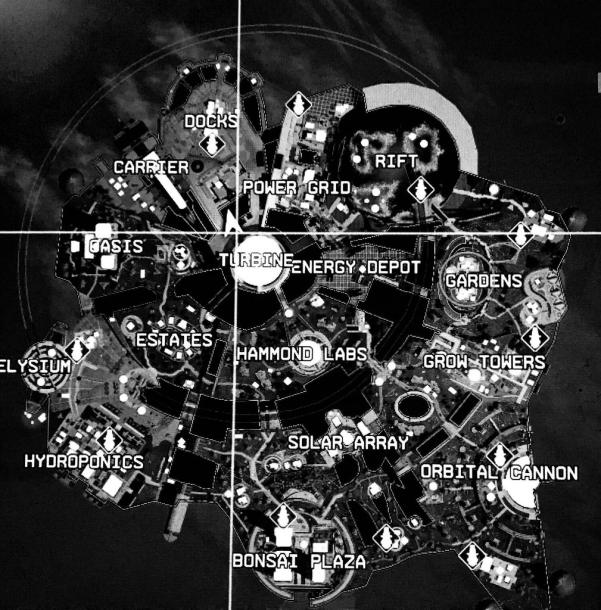 With coincidences running wild throughout the trailer, and the inclusion of hovercrafts which almost turns the map into Cloud City, links between Apex Legends and Star Wars are more than evident. The newest Star Wars game: Squadrons, alongside the recent Battlefront instalments, are all made by EA, who are partners with the Respawn Entertainment branch that creates Apex Legends.
Respawn also released Star Wars Jedi: Fallen Order in November last year, which coincides with Season 7's release. An anniversary collaboration, maybe?
There are also similarities between various characters on the blockbuster movie franchise and Apex Legends, which would make for some stunning skins.
With Loba's prominent long braids comparable to the blue and white flicks of Ahsoka Tano, she could easily be transformed into the young padawan from the Clone Wars. She's also not uncommon with a bit of flamboyant make-up, meaning she could certainly pull off the white face paint.
The queen of buns herself looks very much like Rey Skywalker who features in the sequel series. Wraith's stylish cut and bullish but beautiful appearance match that of Rey too. Swapping out her void suit for Jedi robes, another collaborative skin could be whipped up.
For the others, outlanders, Gibby would make a hilarious Chewbacca, although he could also fit into a Darth Vader helm if he shaved a few pounds. Pathfinder has already got a Star Wars skin to coincide with the release of Respawns Star Wars Jedi: Fallen Order, but he would also make an amazing C3PO. Mirage's obsession with his long flicks and sassy remarks make him the perfect Han Solo, and Horizon herself could curl her hair into sidebuns to become the fierce Princess Leia.
With Apex Legends Season 7 landing on November 4, here's to hoping that lightsabers are traded in for the Devotion, and a crossover is formed.
Stay up to date with all the latest esports and gaming news by checking out our social channels here: Twitter | Facebook
Images via LucasFilm | Respawn Entertainment