100T and OG returning with a Treyarch COD are a good thing for the CDL.
19:30, 20 Nov 2020
A 100 Thieves return to the Call of Duty esports scene and a reacquisition of the OpTic Gaming brand by NRG Esports Co-owner, Hector "H3CZ" Rodriguez, is a recipe for success. Combined with a new Treyarch made and ran Call of Duty game, all of these factors will take the Call of Duty League to new heights come next season.
This year was Call of Duty esports' first year as an official franchised league — bringing in a city-based model like traditional sports, and the Overwatch League (OWL) have done before it. Two of the mainstays of the esport were either not participating or were under different ownership. This, of course, was 100 Thieves, who are owned by Matthew "Nadeshot" Haag — a pillar in the esport and a key part into making it what it is today — deciding not to join the CDL, as well as OpTic Gaming losing its original owner in H3CZ.
Even with the CDL missing those two essential parts, it still moved on, showing pretty decent numbers for its first official debut as a franchised league. Even with its move to YouTube following a deal by Activision Blizzard with the website — moving all Activision Blizzards esports to the platform — the league was able to bring in 102,891 peak viewers during its first match of the season, according to echarts.com. This peak viewership was the match between what was then OpTic Gaming LA versus the Chicago Huntsmen — now OpTic Chicago. This was also an Infinity Ward made Call of Duty which showed lack of interest in the competitive side of the game and its esport.
CDL's viewership during its first day of matches at the CDL Launch Weekend [image via escharts]
100 Thieves' and OpTic's return are going to further boost those numbers, as prior to the league losing those two key figures and prior to it going into franchising, it was doing well for itself back when it was the Call of Duty World League (CWL). 100 Thieves as a brand has only gotten bigger since then — and they were already big to begin with. Add the return of the original Green Wall, and this new upcoming season will be a sight for sore eyes. Call of Duty fans were treated to the amazing rivalry that was OpTic Gaming versus 100 Thieves prior to the thieves leaving the league and H3CZ losing ownership - and now it returns.
OpTic Gaming
Before the Chicago
When OpTic were OpTic Gaming LA, this team was just a shell of itself; devoid of the fans and the magic that helped make the name what it is today. The roster fielded a mix of young guns in Thomas "TJHaLy" Haly, and Brandon "Dashy" Otell — who were both kept from the original Black Ops 4 roster. As well as Kenny Williams — formerly known as "Kuavo". They were glued together by veterans in Austin "SlasheR" Liddicoat and Jordan "Jkap" Kaplan. SlasheR and Jkap were later replaced by Zack "Drazah" Jordan and Darien "Hollow" Chverchko.
With the Chicago
Now with H3CZ's baby back in his hands, this newly refurbished OpTic is bound to make waves. They kept Dashy and brought in Seth "Scump" Abner, Matthew "FormaL" Piper and Dylan "Envoy" Hannon after NRG Esports — the Chicago Huntmmen's parent company — took over the OpTic brand.
This is us.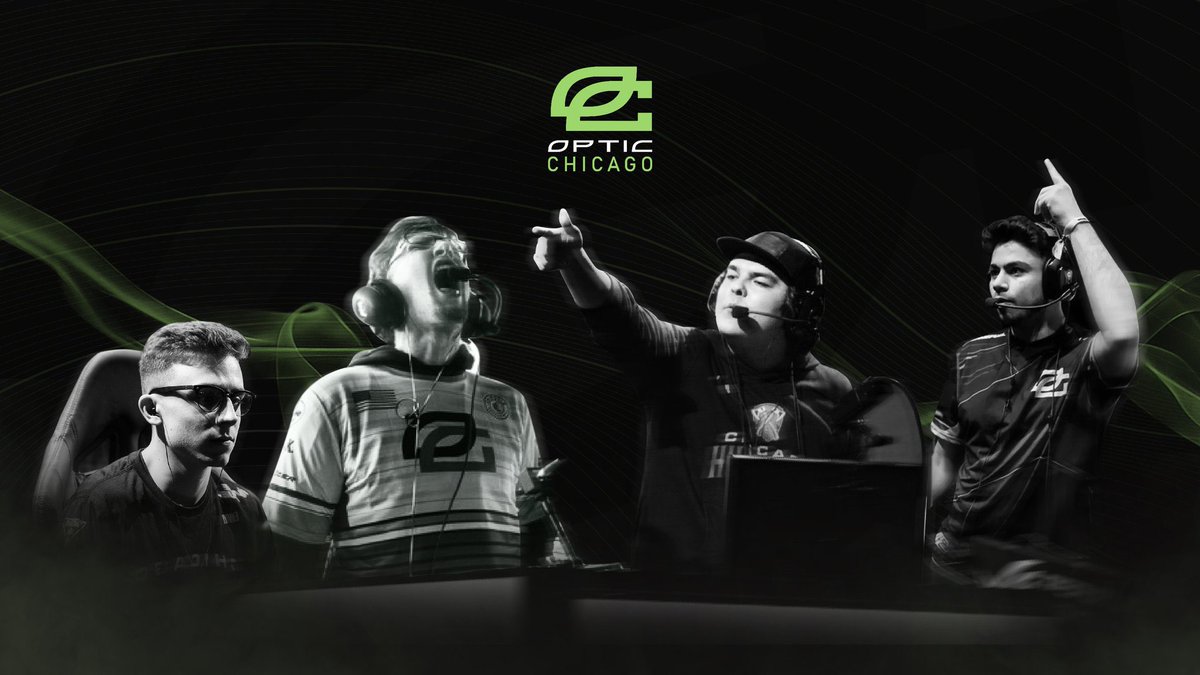 Overall, it's an amazing feeling not only for the players, not only for H3CZ himself getting his brand back but for the Call of Duty community overall. Things just feel right again, Call of Duty without an OpTic owned by H3CZ was just not the same.
100 Thieves
Leaving Call of Duty
Once the CDL got announced, the Call of Duty community scrambled trying to figure out what teams would go to what cities and what players would go to what teams. An unexpected 100 Thieves departure of the esport threw all of that scrambling for a loop. In an over eight-minute video on the organisation's official Twitter page, Nadeshot regretfully explained their reasoning as to why they chose to not participate in Activision's new Call of Duty franchised league, leaving a sour taste in everyone's mouth.
It is with a very heavy heart we announce that 100 Thieves will not be participating in competitive Call of Duty in 2020.
Prior to the CDL becoming official, 100 Thieves were one of the top teams in the league — getting themselves back-to-back championships and a second-place finish at the Call of Duty World League Championship last year. That CWL Championship run was the stuff of legends as they barreled through everyone they met in their way, starting with a 3-2 win over FaZe in Round 1 of the Knockout Stage. They went on to demolish three teams in their path until they met with OpTic Gaming in Loser's Finals. 100 Thieves quickly dismantled OpTic Gaming, like all of the teams before them, but fell just short in the finals after a 3-2 loss to eUnited.
That amazing run, combined with the back-to-back championships and a Nadeshot owned brand put this team at the forefront as one of the Call of Duty teams who many rooted for.
Returning to Call of Duty
After acquiring the OpTic Gaming CDL spot, due to it being divested after H3CZ required the OpTic brand. 100 Thieves once again were able to return to Call of Duty.
The now LA Thieves are fielding a similar roster as they once had back when they were originally in the esport. Bringing back players Kenny and SlasheR as well as General Manager, Eric "Muddawg" Sanders — who came over from that OpTic Gaming LA team. Muddawg wasn't the only OpTic Gaming LA piece they brought in, as they also brought in TJHaLY, who previously teamed with both Kenny and SlasheR on that OpTic squad.
This roster, like OpTic's, is yet another promising roster that could prove to be one of the top rosters in the league given an appropriate amount of time. It all hinges on who they will bring as their fourth. The return of the 100 Thieves brand, the return of Nadeshot is all positive things for the CDL. As stated previously, prior to leaving Call of Duty esports the team quickly made themselves one of the mainstays of the game, bettering some of the already established teams in the scene.
What it means - 100T vs OG and a Treyarch owned COD
With both the OpTic and 100 Thieves return in mind, one can't help but think of the year-long rivalry that will ensue between the two teams. That CWL season prior to the league becoming the CDL was quite possibly one of the best seasons Call of Duty esports has ever had. Viewership numbers will undoubtedly grow now that 100 Thieves and OpTic gaming as we know it is back. Combine that with a Green Wall chomping at the bit — possibly having returning fans who left after an ownership exchange — this new CDL season is set to be one for the esports history books.
One cannot forget that this rivalry will take place on a Treyarch made Call of Duty. In the past years, the consensus has been that Treyarch Call of Duty games are some of the best for the esport. The support that Treyarch has shown across the years time and time again is never forgotten, and to many, Blacks Ops 2 was their first taste of the esport. All of this combined is a recipe for success for the CDL and fans cannot wait to get their first taste of 100 Thieves versus OpTic Gaming on Black Ops Cold War.
Images via Activision | Escharts