As PUBG Mobile reveals its own virtual band, players are rightly asking, who is in Power4 and what's their goal?
12:35, 21 Oct 2020
K/DA had better watch its back. That's right, it's not just League of Legends that can introduce its own virtual band. Keen to muscle in on the singing scene, PlayerUnknown's Battlegrounds Mobile has rolled out the big guns with its own four-piece band imaginatively named Power4.
As Halloweeks gets underway in PUBG, there's the return of the fan-favourite Infection Mode, new zombie-busting challenges on Erangel, and the introduction of the game's very first rock band. Power4 will arrive in-game and perform their debut single, "Nothing's Getting In Our Way".
🚨 The first-ever PUBG MOBILE virtual band has finally arrived! 🚨
The
@Power4Band
first single, "Nothing's Getting In Our Way", is now available to hear in-game! Not only that, all four of their outfits are officially up for grabs now!
🔗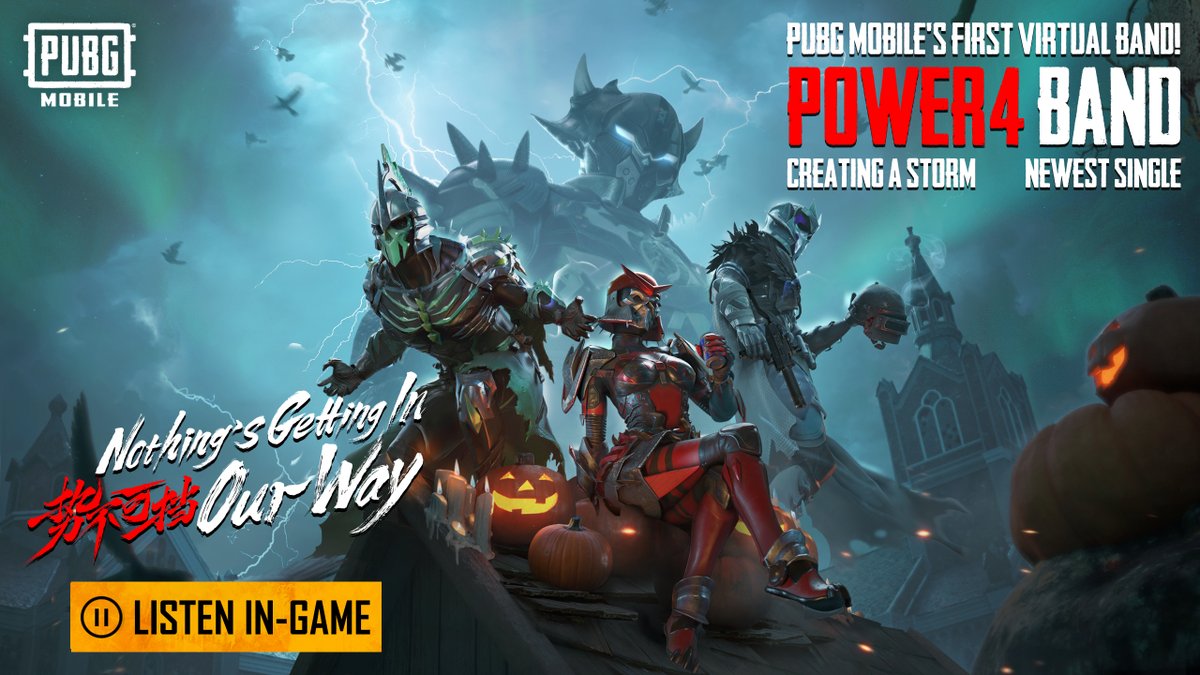 Who is in Power4?
Power4 has a pretty impressive roster of stars. Although they don't look quite as friendly as Miley Cyrus, they're giving us more of a Lordi vibe. Taking up the lead is Flame Lord on vocals, followed by Wraith Lord on bass, Grave Lord on guitar, and Spike Demon as Power4's drummer. Unfortunately, Power4 isn't yet ready to hire for weddings.
"Nothing's Getting In Our Way" apparently represents a hunt for self-improvement and the spirit of not having any fear when it comes to overcoming challenges and teamwork. We've got to be honest, the four elemental lords don't look like they'd be scared of anything.
What else is coming with Power4?
As well as performing in-game, PUBG Corp is celebrating all things Power4 with some exclusive cosmetics. Each member of Power4 will be getting their own themed outfit - complete with heavy metal styling -which also comes alongside the Halloweeks-themed costumes. Added to this, Power4 has its own Twitter account so you can keep up with what else the band is working on. There's already been a tease of more songs on the way.
✅ Equipment
✅ Drinks
✅ A very expensive bill for our armor leaving holes in the seats
See you soon!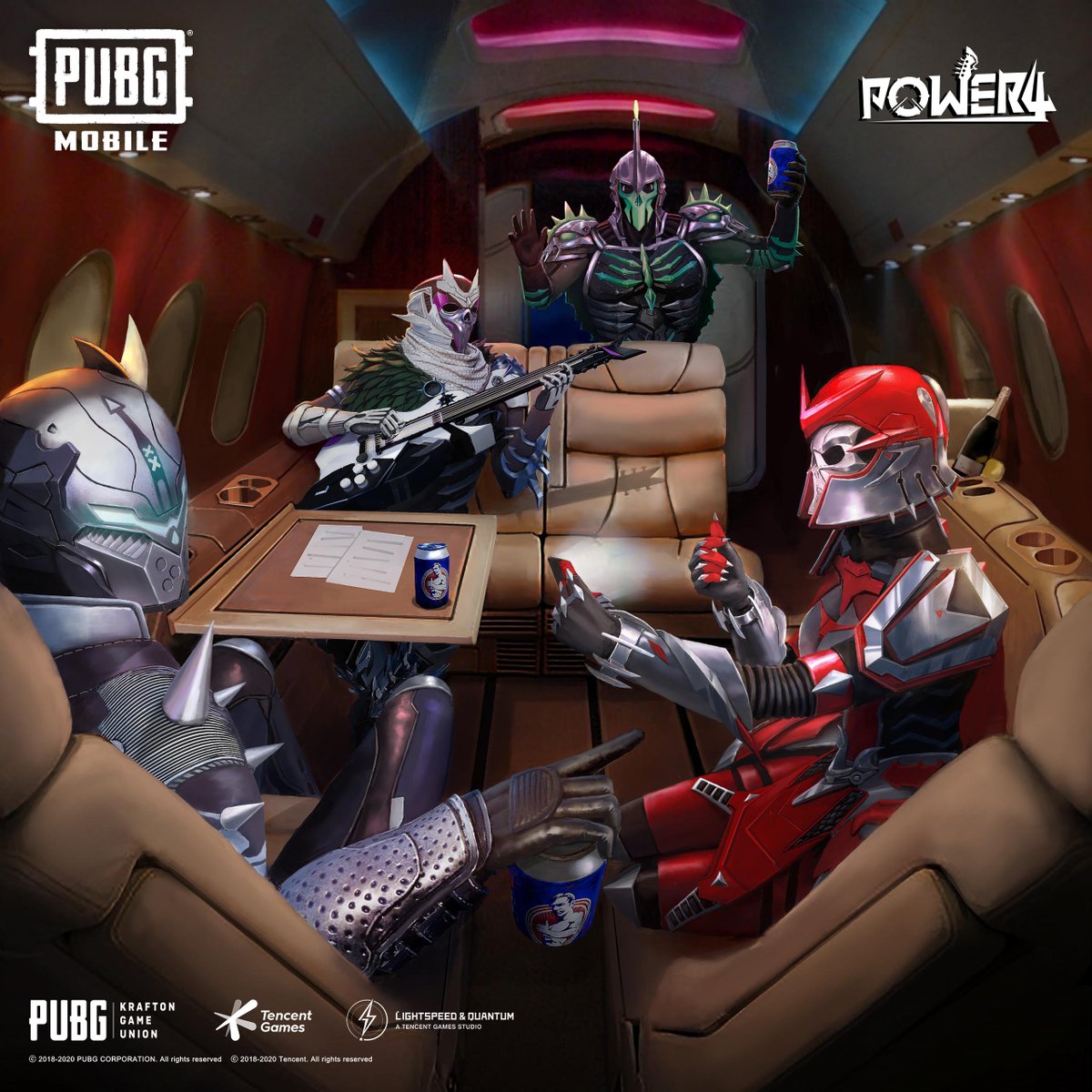 This is PUBG's second musical collab in as many months and follows in the footsteps of K-Pop favourites BLACKPINK joining in the battle royale fun. BLACKPINK's music has previously been heard in PUBG, but with Power4 making its mark, this is the first time PUBG Corp has released a wholly original song off its own back.
If you want to dress in your Power4 finery, you can enter a draw to win the skins. The Legendary Contract event lets players have a lucky spin that could reward you with one of the outfits. Entry costs 60 UC, so why not try your luck? Either way, this should be the start of something big for the virtual band, meaning you should get their autographs while you can. Here's hoping Power4 is music to our ears and jot a deafening cacophony.
Stay up to date with all the latest esports and gaming news by checking out our social channels here: Twitter | Facebook
Images visa PUBG Corp