Also welcomes three new players to their starting roster.
11:58, 27 Oct 2020
The Overwatch League loses another great one. Former head coach of the New York Excelsior and assistant coach at London Spitfire Hyeon-sang "Pavane" Yu has retired from competitive Overwatch and will be moving to VALORANT with Cloud9's Korean team. Moreover, the team announced the recruitment of players Yu "BuZz" Byung-chul, Lee "Hate" Ye-hun, and Son "xeta" Seon-ho, completing the team on top of the former Overwatch League players Byeon "Munchkin" Sang-beom and Park "Bazzi" Jun-ki.

Pavane had just been let go as the assistant coach of the London Spitfire as the team moved to a different roster-building strategy, counting on mostly European players under the newly appointed general manager Ysabel "Noukky" Müller. The Spitfire are the Overwatch League franchise that is owned by North American esports organisation Cloud9, and so the move is rather a change in departments than an effective re-signing.
We have FOUR new people joining the
#C9VALKR
team!
Please give a warm welcome to our new players
@Buzz_kr
,
@KR_Hate
,
@OfficialXETA
, and Head Coach
@pavane_90
! We're very excited for them to be a part of the Cloud9 family and are looking forward to seeing them in action!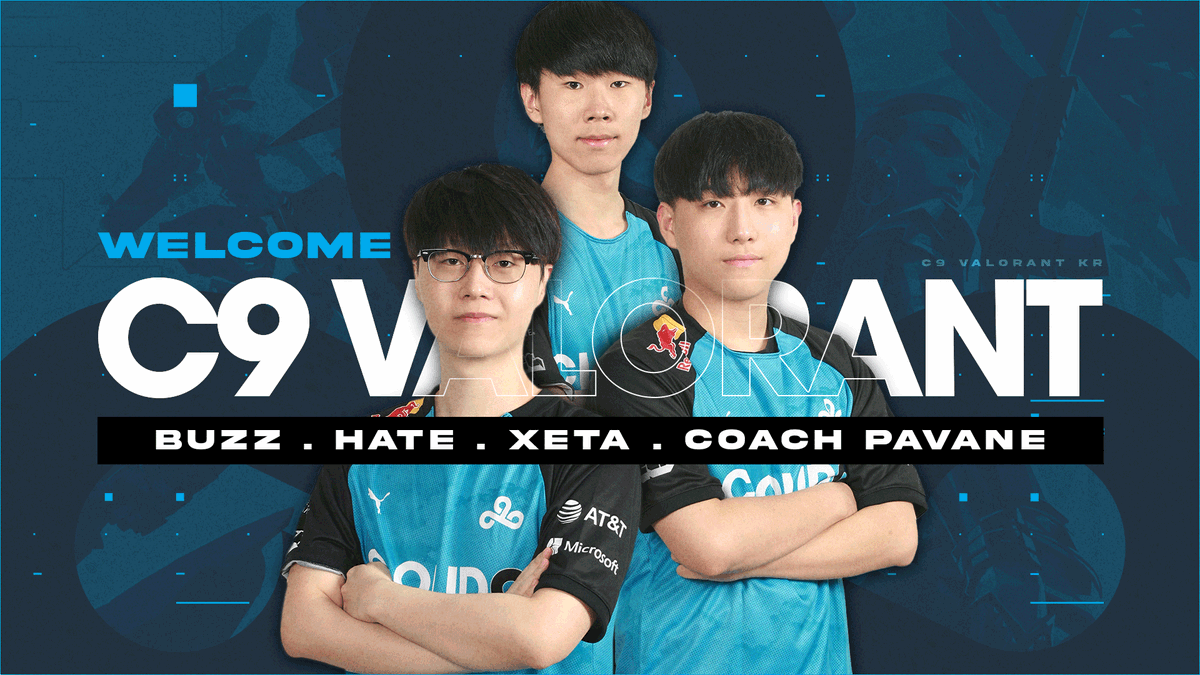 The former head coach of the NYXL and coach of the Spitfire is considered one of the most accomplished coaches in Overwatch esports, having led the New York team to top Overwatch League placements during the first two regular seasons. Before the start of season 3, Pavane transferred to the Spitfire, and together with head coach Cheol-yong "Agape" Hong, he fielded a roster of rookies that fell short of major achievements in season 3 but remained competitive throughout the season.

Earlier this week, Cloud9 had announced the signing of Cloud9 White, an all-women team on top of their already established Cloud9 Blue team around star player Tyson "TenZ" Ngo. With three teams, Cloud9 is one of the most involved esports organisations in VALORANT esports.

Stay up to date with all the latest esports and gaming news by checking out our social channels here: Twitter | Facebook
Image via Riot Games and Cloud9