All 14 Legends have their own voice actor - let's meet them!
18:00, 04 Oct 2020
Apex Legends has a plethora of characters, with their own distinct stories and voices, but have you ever wondered who lends their talents to the Legends' inimitable quotes?
Look no further, as we go through each of the fourteen Legends and their voice actors, including trivia, little-known facts, and just how they make their Legend their own.
Apex Legends Rampart Voice Actor - Anjali Bhimani
Why not start with the latest Legend, Rampart, herself? Anjali Bhimani is an American/Indian actress, known for many TV and film roles (Modern Family, NCIS, Grace And Frankie), and also her voice acting for Overwatch's Symmetra.
Rampart leapt onto our screens and into our hearts in Season 6 of Apex Legends, and Anjali lent her voice to the spunky Indian weapons-expert.
In GGRecon's interview with Anjali, she had this to say about her experience playing Rampart so far.
"What a great character she is. They have such an incredible family of characters, and an incredible family of actors and developers behind the characters, so I'm just having a blast."
Fun Fact: Anjali Bhimani went to High School with Roger Craig Smith (voice of Mirage)!
Rampart's Real Name: Ramya Parekh
Apex Legends Caustic Voice Actor - JB Blanc
The ill-mannered God of Gas himself, Caustic, is voiced by JB Blanc, who has incredible voice-acting chops, having lent his timbre to Mortal Kombat 11, Star Wars Jedi: Fallen Order, and even Call of Duty: Black Ops 4, amongst many, many more.
Fun Fact: JB Blanc also voices Apex Games owner Kuben Blisk!
Caustic's Real Name: Alexander Nox
Apex Legends Bloodhound Voice Actor - Allegra Clark
Allegra Clark is a seasoned VA, having acted in games and TV, including Dragon Age: Inquisition, Aggretsuko, and Last Of Us: Part II.
Bloodhound is canonically non-binary, and Allegra revealed that they lower the tone of her voice in post, to reflect that.
Fun Fact: Allegra was a child TV star who did commercials!
Bloodhound's Real Name: UNKNOWN
Since some people were curious about what Bloodhound sounds like sans post-processing! Iirc they knocked it down a half step or two, and I think that's the pitch where I placed their voice. It's hard to tell with the processing 😂😂
#apexlegends
#bloodhound
#honortheallfather
Apex Legends Revenant Voice Actor - Darin De Paul
The assassin simulacrums real name may be unknown, but his voice actor isn't. Darin De Paul not only voices Revenant, but also the Hulk in the Marvel's Avengers game, and Benjamin Hancock in Death Stranding.
Fun Fact: Darin also performs on Broadway!
Revenant's Real Name: UNKNOWN
Apex Legends Pathfinder Voice Actor - Chris Edgerly
Chris Edgerly certainly isn't as robotic as his counterpart, and cut his teeth doing voices on the most well-known TV shows in the world, such as The Simpsons, and innumerable games to boot.
Chris streams Apex Legends, and posts videos of his gameplay to YouTube, often playing with other Apex Legends VAs, as "Chris Edgerly aka TheEdgevoice".
Fun Fact: Chris started his Apex Legends content creating career by seeing how many random players would recognise his voice in-game as he played on their squad!
Pathfinder's Real Name: MRVN
Apex Legends Wattson Voice Actor - Justine Huxley
Justine Huxley is an LA-born actress, and has lent her voice to several voices in TV and gaming, including as Constance Pickering in Harry Potter: Wizards Unite. As Wattson, Justine convincingly voices her French accent.
Fun Fact: Justine makes and sells custom ice dyed clothing!
Wattson's Real Name: Natalie Paquette
Apex Legends Lifeline Voice Actor - Mela Lee
Mela Lee is best known as Jade in Mortal Kombat 11, but also voices tons of Anime characters, including Rin Tosaka, in Fate/stay night.
As Lifeline VA, Mela is always interacting with fans, and even reposts her favourite fan arts.
Fun Fact: Mela is the lead singer in band Magnolia Memoir!
Lifeline's Real Name: Ajay Che
Me trying to figure out what kind of Care Package and Level Three Love can fix this ...
Tell someone you love them today. At least one act of random kindness.
#Lifeline
#CarePackage
#leviathan
#Vote
(insta artist gay_pompeii)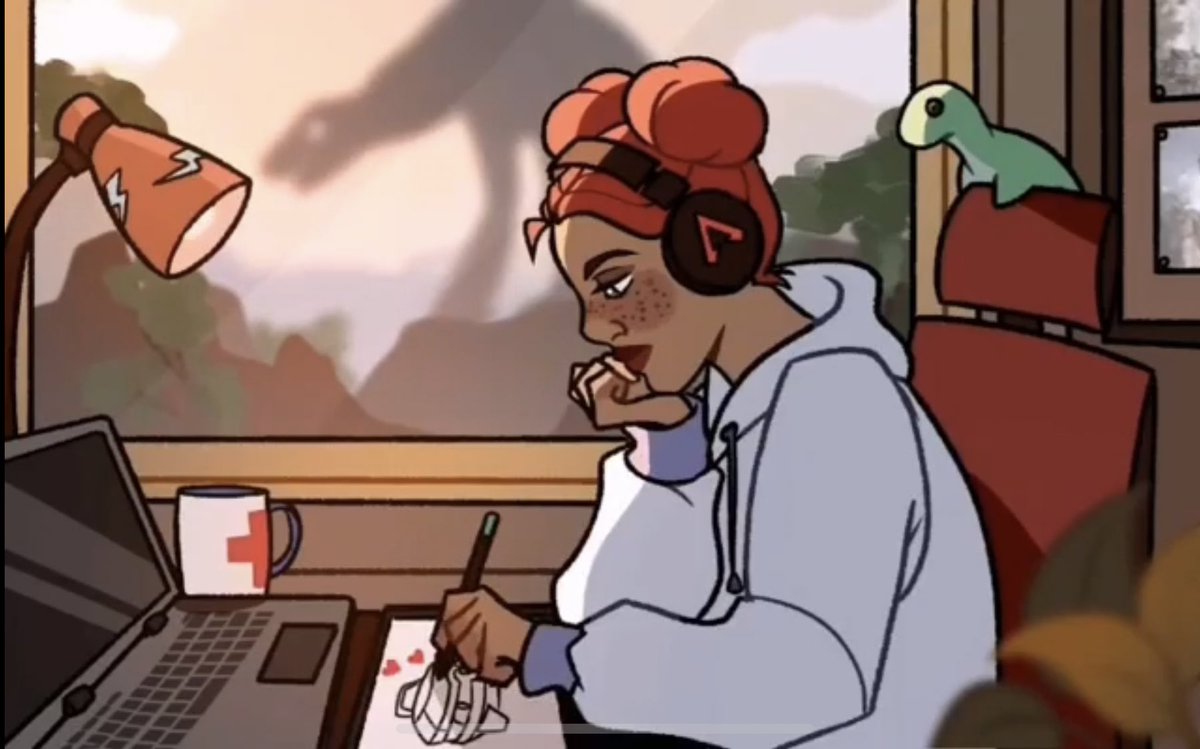 Apex Legends Bangalore Voice Actor - Erica Luttrell
Erica Luttrell has been a voice actor for over 25 years, in both TV and games.
As Bangalore, Erica is the epitome of leadership and strength, and many fans often compare their twinning looks.
Fun Fact: Erica started acting at two years old in Pampers commercials!
Bangalore's Real Name: Anita Williams
Apex Legends Gibraltar Voice Actor - Branscombe Richmond
Branscombe Richmond just IS Gibraltar. As well as the striking physical similarities, their voices are the same in and out of the recording studio.
Branscombe was a film and TV actor before moving to voice acting.
Fun Fact: Branscombe is also a stunt man!
Gibraltar's Real Name: Makoa Gibraltar
Apex Legends Octane Voice Actor - Nicolas Roye
Just like Lifeline VA Mela Lee, Nicolas Roye has been involved with Anime voice acting for several years, as well as joining fellow Apex castmate Darin De Paul in Marvel's Avengers.
Fun Fact: Nicolas will also voice the pilot in upcoming game Halo Infinite!
Octane's Real Name: Octavio Silva
Apex Legends Mirage Voice Actor - Roger Craig Smith
Mirage is best known for his wisecracking attitude, and Roger Craig Smith is no different. As his bio states, "Roger Craig Smith is a man, quite literally, of a thousand voices."
From Ben 10, to The Powerpuff Girls, to a whole host of animated Marvel TV shows, there is no doubt you've heard Roger's voice before.
Fun Fact: Roger started out as a stand-up comedian!
Mirage's Real Name: Elliott Witt
Apex Legends Wraith Voice Actor - Shantel VanSanten
As the most mysterious Legend, Wraith, Shantel began her voice acting career, after mainly sticking to acting in TV, most notably as Quinn James in One Tree Hill.
Fun Fact: Shantel is also a model, and once appeared in Teen Vogue!
Wraith's Real Name: Renee Blasey
Apex Legends Crypto Voice Actor - Johnny Young
Johnny Young is no stranger to voice acting for video games, and lent his talents to DaeHyun in Overwatch, and Sho in World War Z.
Fun Fact: Johnny streams regularly on Twitch!
Crypto's Real Name: Tae Joon Park
Apex Legends Loba Voice Actor - Fryda Maria Wolff
Fryda has been voice acting for almost 20 years, and appears in Call of Duty: Advanced Warfare, Fallout 4, Street Fighter V, and many others.
Fun Fact: Loba is Portuguese for "Wolf" – what an insane coincidence!
Loba's Real Name: Loba Andrade

Images via Respawn Entertainment