InnerSloth has unveiled a new Among Us map as the social deduction game finally adds somewhere new to explore for the first time in over a year.
12:42, 19 Nov 2020
They say that patience is a virtue, and when it comes to Among Us, that's never been more true. Whether it's lurking by a vent and waiting for the perfect time to pounce, or biding your time to throw another player under the bus with an accusation, InnerSloth's brutal space slaughter title has taught us that timing is everything.
Now, after over a year of waiting, the tiny three-person developer team has unveiled a new map. And who thought 2020 was a complete write-off? Speaking of timing is no coincidence that Among Us just celebrated its two-year anniversary and is now showing off a new map.
By now, we're all used to blasting off into space in that doomed tin can and suiting up as either innocent Crewmates or sneaky Imposters. However, after your 1,000,000th round of Among Us and third row of the night with work colleagues, because they ejected you into space despite the fact you aren't a shape-shifting alien, the same three maps can get a little boring.
Among Us new map: What is it?
🚀 Welcome to the official Among Us Twitter 🚀
Get all the news, peeks, and fun shenanigans here and become a part of the crew.
Here's a special look at the NEW Among Us map! (For your eyes only!!) (Don't show the impostors!!)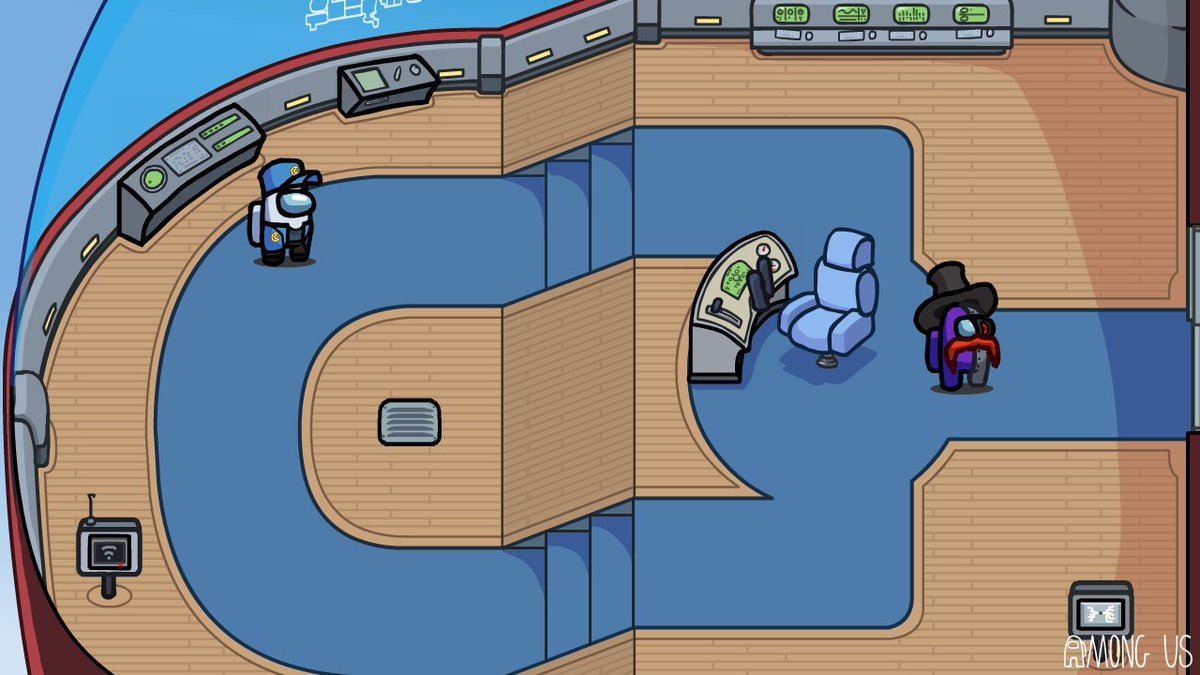 Among Us is slightly limited in its maps as it has so far only offered up The Skeld, Mira HQ, and Polus. The most recent addition was Polus (on November 12, 2019), meaning we've been waiting a while for another murder map to explore. InnerSloth canned its plans for Among Us 2 to refocus its efforts on the OG, and by the looks of it, it's paid off.
Posting on Twitter, InnerSloth showed off a screengrab of a new map. Although there's no name to go off, it seems to be a control room for the spaceship, suggesting it could be called either "Cockpit" or "The Bridge". Tasks run round the edge of the room, including downloads and wires. The open space teases this one could be a challenging one for imposters. There's no Electrical here for you to off unsuspecting Crewmates.
Among Us new map: When can we expect it?
Hungry for more? Keep an eye out for
@thegameawards
on Dec 10 👀 It's getting reaaaaal suspicious over there.
We can't wait to hop onto the new map to slice and dice Crewmates, but you might have to wait just a little longer. A follow-up tweet told us all to keep our eyes on the Game Awards on December 10. The event will stream this year due to COVID-19 and promises to be a must-watch event for Among Us players. As well as a better look at the mysterious new map, you can presumably expect a release window.
The big question on everyone's lips is will the new map drop before the end of the year or will it be rolled over into InnerSloth's plans for 2021? Either way, it's a long-awaited change to Among Us that will finally expand its roster of tired maps. As the game of murder most foul continues to be out online obsession, expect Among Us to continuing growing as its fanbase does as well.
Stay up to date with all the latest esports and gaming news by checking out our social channels here: Twitter | Facebook | Discord
Images via InnerSloth