Pokefans are in for a treat with this Pichu phone charger that juices your phone with the adorable Pokemon's cheeks.
21:31, 27 Feb 2021
'Cause the power, you're supplying, it's electrifying. 2021 is a huge year for Pokemon as the gaming goliath officially turns 25. It's sometimes hard to believe it's been a whole quarter-century since Pokemon Red and Green first took the Japan gaming scene by storm. Since then, we've seen those adorable Pocket Monsters take the world by storm with the rosy-cheeked Pikachu lording it over us all as the company's mascot.
To celebrate this momentous occasion, one fan has created a Pichu phone charger that promises to juice your phone in style as the pre-volution version of Pikachu. When you're bored of shopping for giant Pokemon plushies or a Genar bed with 5-and-a-half foot tongue, why not opt for something a little more practical?
While custom Pokemon Game Boys and Joy-Cons are nothing new, one Poke-crazy Pokefan has put their skills to the test with this Pichu phone charger and a lump of clay.
What is the Pichu phone charger?
Posting on YouTube, Nendo Yoshirin shared their Pokeperfect Pokemon charger. Building around one of the new Apple MagSafe Chargers for the iPhone 12, Yoshirin has turned Pichu's cheeks into a handy charger. It looks like it's modelled on the spiky-eared Pichu, who popped up as an event for Pokemon Heart Gold and Soul Silver. We were already sold by just looking at its adorable face, but if that wasn't enough, Pokemon composer, director, and producer Junichi Masuda shared the make on Twitter and gushed about how amazing it looked.
We don't know which our favourite bit of the Pichu charger is, but probably the fact it looks like the tiny tot is cuddling the mobile phone against its chubby cheek. Before you ask how much though, this pint-sized Pichu is just a prototype and isn't for sale. If you want to see what else Yoshirin has been working on, their social channels are full of similar Pokemon builds that turn some of the franchise's most iconic monsters into everyday items.
Can you buy the Pichu charger?
久しぶりのヤスリ!
ãƒ'ーテã'£ä¼šå ´ã¯ã"ちã'‰ã§ã™ã€'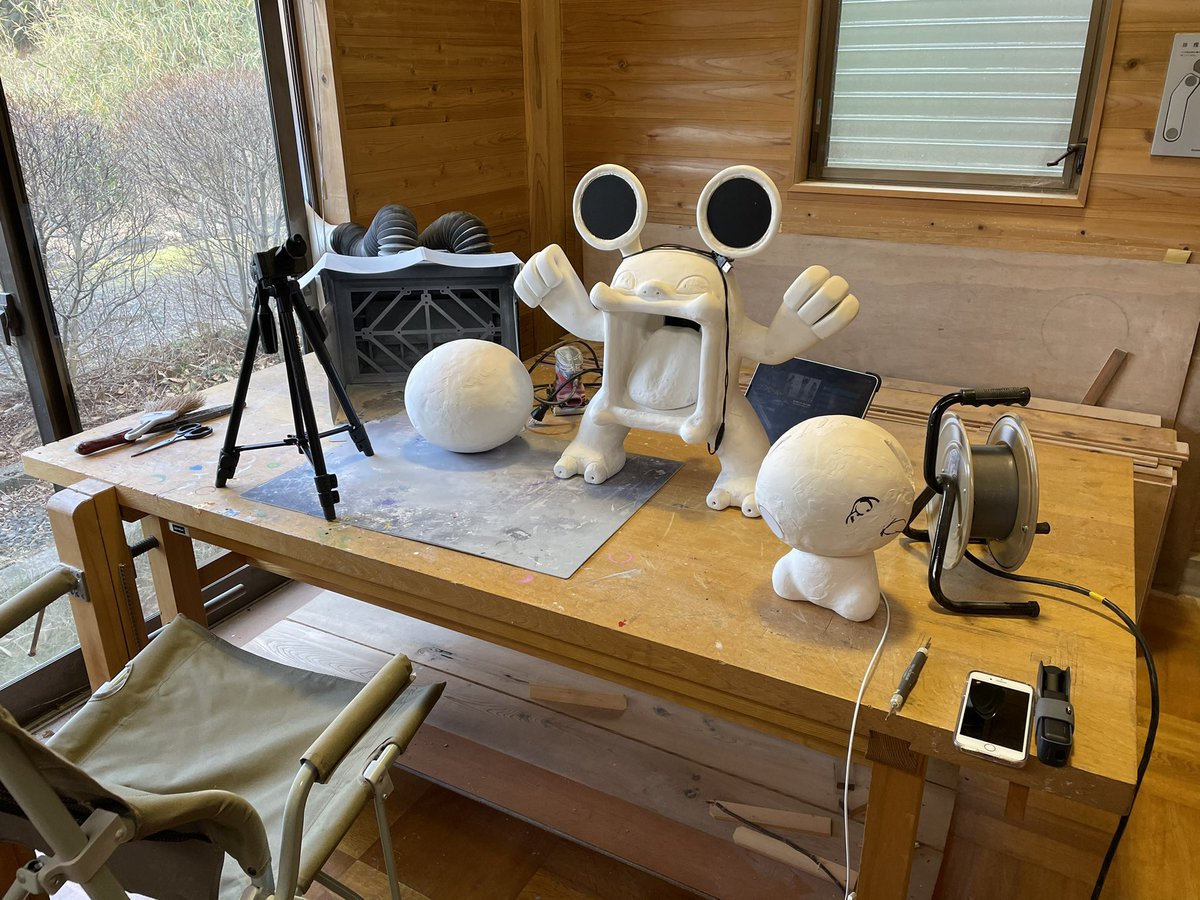 If this sparky little addition isn't enough for you, how about Loudred speakers or an Oddish planter? The clue is in Yoshirin's channel being called Clay Yoshirin, but still, we're super-impressed with their work when it comes to turning inanimate lumps of clay into lifelike Pokemon that look like real-world versions of the gang.
With Masuda also spotting their talent, who knows what the future holds of Yoshirin? In general, this year is set to be massive for Pokemon merch. We've already seen an official announcement that the OG Pokemon Trading Card Game will be getting a reprint in a supersized form, while the craze of adding Pokemon Cards to Happy Meals has caused no end of trouble for McDonald's with scalpers.
There are plenty of Pokemon announcements expected alongside the 25th anniversary, and we're still holding out hope Pokemon Diamond and Pearl will be getting a next-gen facelift. Sadly, we're left imagining how cute the Pichu charger would look in our homes. We'd be sure to pika-pick up one of these if they were actually able to buy.
Stay up to date with all the latest esports and gaming news by checking out our social channels here: Twitter | Facebook | Discord
Images via The Pokemon Company | YouTube @Clay Yoshirin Pokémon Clay Art