PS5 launch day was supposed to be a happy day for all, but instead it turned into a nightmare for many.
16:45, 19 Nov 2020
The time has finally arrived that the UK would be receiving their PS5 consoles, but by midday on Nov 19, the dream of obtaining the next-gen commodity slipped further and further away for many people.
You only have to look on Twitter to see the hordes of people kicking off about the lack of stock in popular gaming retailers, and even those who were lucky enough to preorder their console have been moaning about delayed delivery times and lack of communication from postal services.
One frustrated user reached out to Sony themselves, saying: "Can you give us stock updates? You've all these customers here wanting to purchase #PS5, who've had an awful day with various websites. Regular stock updates are what we need, and would appreciate, so we don't waste more time online hitting refresh."
Another wrote: "Since 8am this morning I got so close to bagging myself a #PS5 today through either #GAME, #AmazonUK and #George but unfortunately website malfunctions happened and/or PS5s went out of stock as soon as I went through to checkout. Looks like I'll need to try again next time"
#PS5
Launch campaign, an accurate depiction.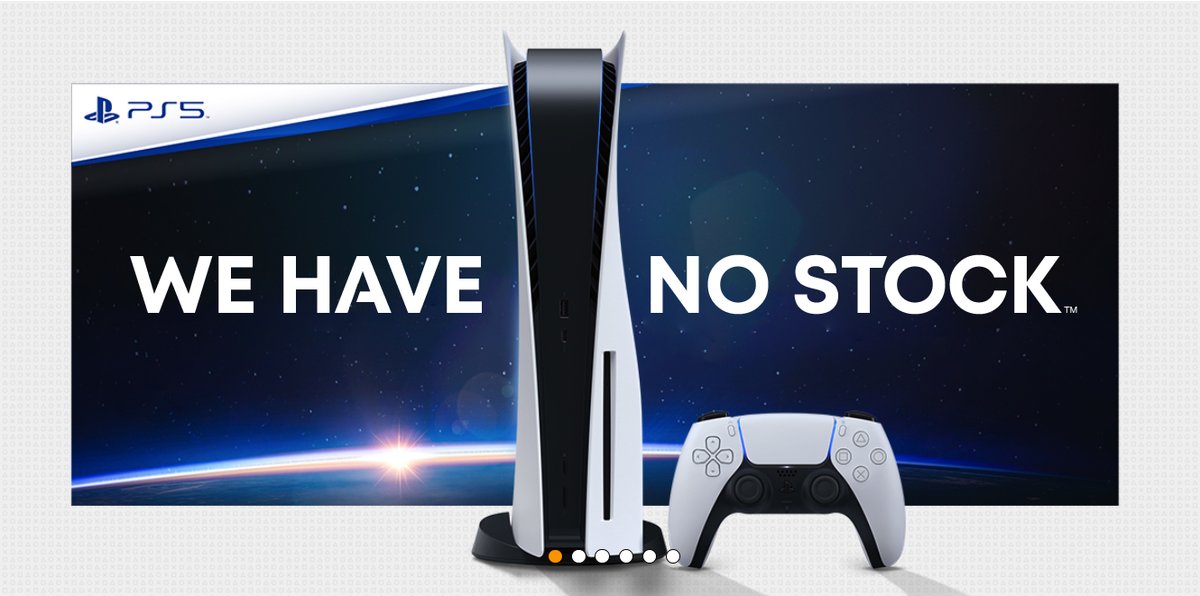 Reports of two-hour long queue times only to be met with a loading screen that said 'Sorry, we're out of stock' have been shared left, right and centre - so it's no wonder that people are frustrated. Currys announced at 9AM that they would be pushing back their sale of the console to 11AM, and when that time came along they revealed that they didn't have stock to sell. PS5 consoles are now officially classed as gold dust, but it's important to remember that no matter how desperately you want to get your hands on one, don't opt for a scalper selling it for 4x the market price.
Judging by GAME's website, the next batch of PS5 orders will be sent out to their new homes from December 10, so if you're still hoping to get your hands on one before Christmas comes, you might want to check there.
Stay up to date with all the latest esports and gaming news by checking out our social channels here: Twitter | Facebook | Discord
Images via Sony