YouTube favourite Jimmy Donaldson, aka MrBeast, has just splashed out on a $250K mystery box that also included a classic car.
11:21, 05 Apr 2021
Don't ask us why, but the obsession with mystery boxes continues. While we might be divided by the idea of watching people spending inordinate amounts of money on boxes of random "stuff", the mystery box craze is still a popular one that earns popular streamers a tonne of views. Keen to get in on the action, Jimmy Donaldson, aka MrBeast, has handed over a whopping $500K for a bundle of mystery box. The job lot of mystery boxes ranged from a couple of hundred dollars to $250K. Saving the biggest and best until last, MrBeast struck it big.
Whether your mystery box contains a bunch of broken PlayStations, unopened Pokemon cards, or a box of rocks, it's effectively a gacha mechanic where you have no idea what you're going to get. Even it makes for great content, YouTubers have been warned away from buying creepy mystery boxes from the dark web - there's some seriously disturbing stuff out there. Although MrBeast has the luxury of being able to shell out $500K on mystery boxes, he could've still ended up with a load of junk. Thankfully, this wasn't the case.
What did MrBeast win in a $250K mystery box?
After giving away the other boxes, MrBeast saved the $250K juggernaut for himself. In the video, he explained it was so big, it took two months to ship it to his warehouse - where it had to be built inside because of its size. The box comes from MSCHF, which is a secretive company of mystery box aficionados. This meant a MSCHF representative was on-hand but had their face blurred. In the past, MSCHF boxes have contained everything from a Louis Vuitton bag to 25 years of chicken sandwiches, Rolex watches to someone's chewed gum. The simple premise is that your box could have anything from $0-$7K inside, however, it appreciates in value by $10 a day. If you wait 100 days, you can return your MSCHF box and cash it in for $1000.
MrBeast's box was a little different, however, the reward was just as big. A clearly excited MrBeast hyped the largest and most expensive mystery box in the world. He pulled down the sides to reveal a tractor and a Lamborghini. Donaldson shouted, "Oh my god, it's a Lamborghini", as he was blindsided by what was inside. More than just any old Lamborghini, the model was a Lamborghini Gallardo. While the tractor might seem like an odd inclusion, co-star Chris Tyson explained how Lamborghini started out making tractors before it moved into cars.
Was MrBeast's $250K mystery box worth it?
@MrBeast
Imagine if this is what comes out of the box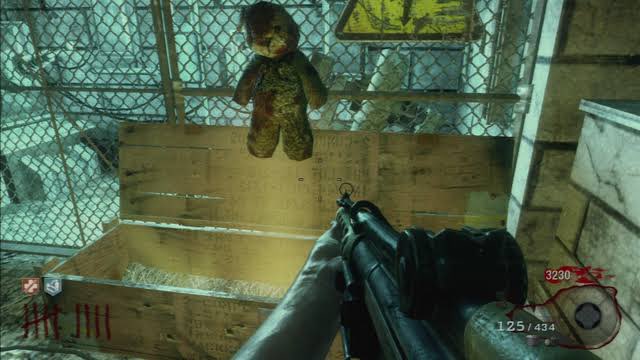 Away from the Lambo and the tractor, there were five leaf blowers, some bales of hay, and buckets of paint. The sportscar is clearly the highlight of the mystery box here. Doing the maths, the fact the Lamborghini Gallardo is out of production means it could go for around $190,000. The tractor is worth around $50,000, so the total prize fund "could" be around $240K. It's important to remember that's if the Gallardo goes for the very top end of its estimates, so it's likely MSCHF made a pretty penny out of this one and got some great publicity. At the time of writing, MrBeast's video has been viewed nearly 23 million times.
In the comments section, fans were suitably impressed by Donaldson's stunt. One wrote, "Bro is so generous it's unreal!", while another added, "I just subscribed four days ago and ever since then I have just been binge watching these videos". A third concluded, "It's funny, I always thought a mystery box was always supposed to exceed the value you paid because you take the risk of what's inside". It doesn't matter if you're sold on the idea of MrBeast's mystery box bonanza or not, he's just opened the world's biggest and got a Lamborghini out of it. Not bad for a day's work. Given his love of Lambos, we don't imagine MrBeast will be giving this prize away.
Stay up to date with all the latest esports and gaming news by checking out our social channels here: Twitter | Facebook | Discord
Images via MrBeast YouTube