Chapter 2 - Season 2's final update has arrived. Here is everything you need to know concerning Patch v12.61.
15:00, 27 May 2020
Epic Games has officially stopped releasing patch notes with each update. But don't worry — that's why we're here.
Fortnite Patch v12.61 is now live. Patch 12.61 is a relatively small update, sitting at 3.88 GB for Xbox, 1.8 GB for PS4 and 1.75 GB on Windows. With four days remaining on the Doomsday countdown, Patch v12.61 focused on prepping for the end-of-season finale. Check out everything new in Chapter 2 - Season 2's final patch below:
Patch Notes
Gameplay Changes
Tweaks to controller aim assist on PC

More adjustments incoming based on data and feedback
New Weapons/Items
No new weapons or items were added in Patch v12.61
Map Changes
No new locations or POIs were added in Patch v12.61
Playlist Updates
Storm the Agency Challenges

New set of in-game challenges based around The Agency POI. Complete the challenges to receive XP and exclusive cosmetic rewards.
Bug Fixes
Fixed numbers not changing on sports-themed outfits
All Dragoncorn Glider owners can now properly refund the item

Previously, many Dragoncorn Glider owners were unable to refund the item due to a bug
Fixed a bug that resulted in hit/damage markers portraying incoming damage from the wrong direction
A Controller Nerf? Or a Buff?
Last week, in a statement to Fortnite Creators, Epic Games wrote, "controller tweaking, tuning, and the investigation continues. We have some changes for next steps, but we don't want to release right before the FNCS Invitational Finals."
This statement left much of the community in elated anticipation. It sounded like a true controller nerf was incoming.
As it turns out, Patch v12.61 may have actually BUFFED controller aim assist. This news has sent the community into an uproar.
THEY BUFFED AIM ASSIST. We used to not get Aim Assist past 100 Meters now we get it even farther.
Countless M&KB pros took to Twitter to voice their frustrations.
that moment when they did nothing to aim assist 🤣🤣😂😂🤣🤣😂😂
im doneeee bro how do they end up buffing something they wanted to nerf like how is that possible
People actually thought aim assist was gonna get nerfed 🤣🤣😂😂😂 Fortnite is a game made for little kids who play on controller
The silver lining in all of this is that Epic Games did state that they will be monitoring these changes closely. It may take some time, but Epic is clearly putting in the effort to bring balance to these two different input types.
Chapter 2 - Season 2 Finale: Doomsday
Our hypothesis from last week is coming to fruition. Doomsday is here.
The main purpose of Patch v12.61 was to set up the end-of-season live event. Patch v12.61 will be the last update we get for Chapter 2 - Season 2. With that, Epic Games saved most of the crucial files for this patch to avoid spoilers. Here is what we know about the event so far.
As we have seen with many of the recent in-game events, the Season 2 finale will feature its own LTM. Titled "The Device", the description reads, "Midas' Masterplan is ready to unfold."
Along with the LTM itself, various files related to the event have been discovered. These range from sound files to new animations.
A countdown timer noise and a "Storm Wall Collide Woosh" sound were uncovered. Check the sounds out for yourself via the video below:
event-spoiler
Two sound files for the event!
- Countdown
- Storm Wall Collide Woosh
As we suspected in our Patch v12.60 piece last week, the swimming animations seen during the Travis Scott concert will come into play during the event. The underwater swimming animations were updated and new animations were added. This further insinuates the theory of a water-themed Season 3.
some updated/added animations for Underwater Swimming
Finally, multiple strings of text files are now visible in the game files. This includes, "Defy the storm" and "can the storm be broken?"
In the game, the storm has already begun to act up. Players have noticed unusual circle formations including some where the circle closes completely outside the map. Midas and his device appear to be influencing the storm.
Based on this information, the end-of-season finale will surround Midas and his plan to "defy the storm". Using the Doomsday device, Midas will inflict permanent catastrophe on the Fortnite map. The result will likely include a flood of some sorts. Stay up to date on the in-game countdown timer if you plan to witness the event live yourself.
New Skins/Cosmetics
With every new patch comes a plethora of brand new, unreleased cosmetics. While the number of cosmetics in Patch v12.61 may be limited, the quality certainly is not.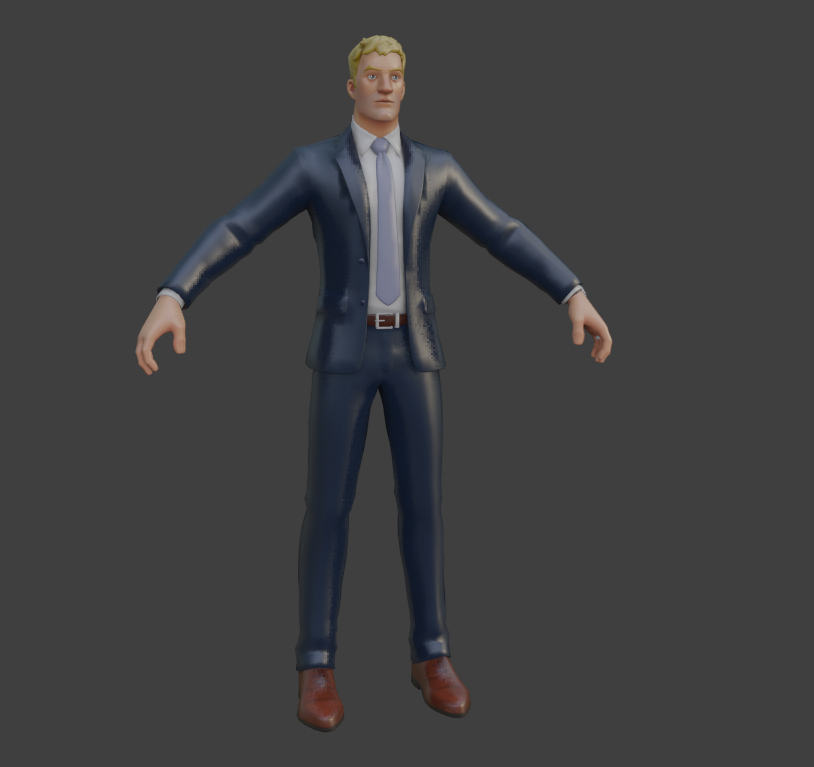 Is Dapper Jonesy coming to Fortnite? The iconic Fortnite default skin has been discovered in the files looking quite suave. It is unclear whether this skin will be available in the item shop or if it is merely a prop for the Doomsday event.
The Cyclo skin will play a large role in the Doomsday event. The event's loading screen depicts Midas staring at the empty outfit. It wouldn't be a surprise to see Midas don the outfit as the event unfolds. Fortnite fans may note that the skin bears resemblance to the previously released Tempest skin.
On a lighter note, the legendary hip-hop artist, Drake, is making his way into the Fortnite universe. Drake made gaming history early on in Fortnite's lifecycle when he partied up with Ninja live on Twitch. Now, he will get his own in-game emote.
The Toosie Slide dance was made famous by one of Drake's most recent songs. The emote comes fully equipped with Drake's beat and vocals.
Check out in-game footage of the Cyclo skin and the Toosie Slide emote below:
V12.61 stuff ingame
There you have it. Everything Fortnite fans can expect to find in Patch v12.61. Stay tuned here at GGRecon for more Fortnite news, updates and tips.

Images via Epic Games and @Lucas7yoshi