Mediatonic just dropped four brand new Medieval skins ahead of Fall Guys Season 2.
14:02, 07 Oct 2020
Mediatonic has gone all Medieval and dropped four brand new skins ahead of Fall Guys: Ultimate Knockout Season 2. Whether duelling with dragons or rescuing damsels, it's all change in Fall Guys' sophomore season. While there was no clear theme when it came to Season 1, developers promised something different this time around.
Since the first big reveal of Fall Guys Season 2 at Gamescom, there's been a slow trickle of skins and levels to get us excited for the next chapter in the game's lifespan.
Just like the game continued to update its content as the season went on, we're expecting things will be the same as we move forward. There's already been a glimpse of some skins, meaning the likes of the dragon, knight, and wizard are confirmed contenders. But who else is lumbering up on the starting line?
Tag yourself 👀
I'm the Orc, remove yourself from my swamp, please 😩👌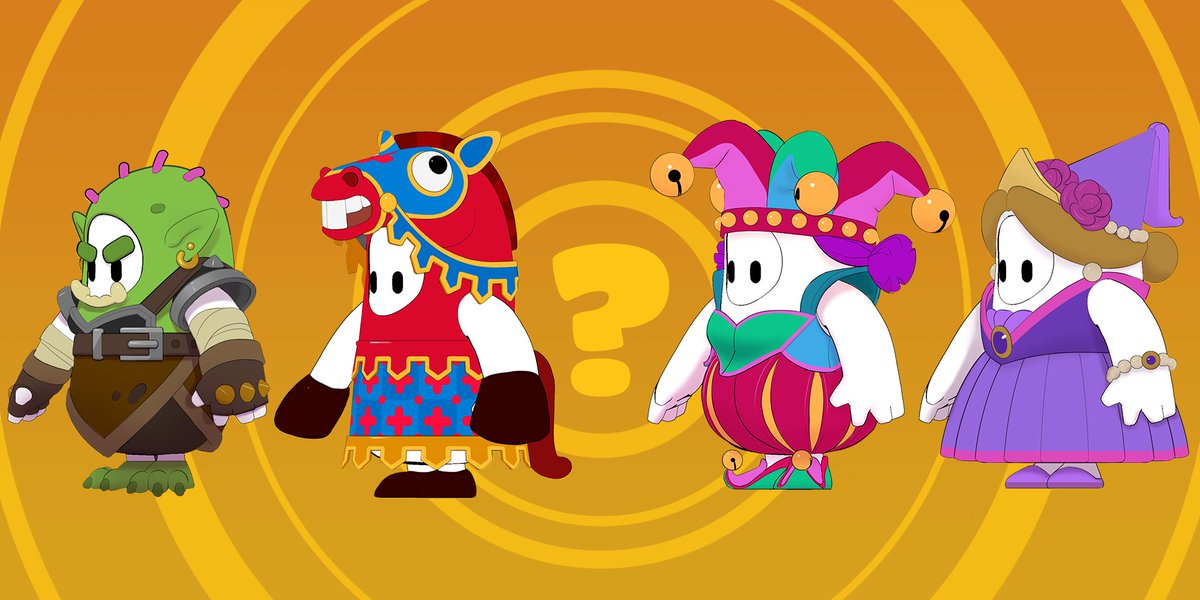 Posting on Twitter earlier today (October 7), Mediatonic promised to drop one of four new skins for the next four hours. It jokingly asked players to guess which Pokemon was first up, however, it was all a ruse ahead of four Medieval-themed skins.
Kicking things off nicely was a gruesome-looking goblin who's presumably been hiding under a bridge somewhere in the realm of Fall Guys. Up next, there was a jousting-themed horse that will go nicely with the previously revealed knights.
Thirdly, we all had a chuckle with a court jester - presumably bringing some levity to proceedings. Finally, there's a long-haired damsel who doesn't look like she'll need saving. From Princess Peach to Zelda, we've seen how princesses are a lot tougher than they look in video games.
I'm very pleased to announce the latest character in the Fall Guys Cinematic Universe...
T H I C C B O N K U S
Coming to Fall Guys Season 2 on October 8th
Reply with THICC BONKUS if your bean is ready 👀
Of course, four Medieval skins are far from the end when it comes to Fall Guys' wardrobe choices. Halloween is just around the corner and we're hoping there will be a creepy crop of ghouls and girls to crawl their way onto the map before October 31. Also, who could forget the Fall Guys charity auction where the likes of Tyler "Ninja" Blevins, G2 Esports, Aim Lab, and Jimmy "MrBeast" Donaldson joined forces and pledged $1 million to be immortalised in-game?
Mediatonic clearly has a jam-packed roadmap for Season 2 and beyond, so fashionistas had better keep their eyes open for what other outfit changes are on the horizon.
Stay up to date with all the latest esports and gaming news by checking out our social channels here: Twitter | Facebook
Images via Mediatonic