With Bethesda's new Indiana Jones game causing a stir, eagle-eyes fans think they've figured out where the treasure-hunting adventure will be set.
14:36, 13 Jan 2021
Indiana Jones is cracking his whip in what is honestly one of the strangest video game announcements we've seen in a long time. While Bethesda is known for its work on everything from DOOM to The Elder Scrolls, Fallout to Wolfenstein, the gaming powerhouse is now turning its attention to an Indiana Jones game. That's right, the same Indiana Jones that made Harrison Ford famous as he swung across canyons, dodged boulders, and watched Nazi faces melt off.
2021 is off to a flying start as Bethesda gave the surprise announcement of an Indiana Jones game. Developed by Machine Games (known for Wolfenstein), it will be a joint project with the newly resurrected Lucasfilm Games and be produced by Bethesda boss, Todd Howard. In the original reveal, Bethesda's official Twitter said "It'll be some time before we have more to reveal", however, that hasn't stopped eagle-eyed treasure hunters from going full Indy and looking for their own clues.
Where is the Bethesda Indiana Jones game set?
I downloaded the trailer in HD and have been looking for clues.
It looks like the
@machinegames
Indiana Jones project is set in Vatican City in October 1937, at least for some part of it. You can see the Sistine Chapel on the map.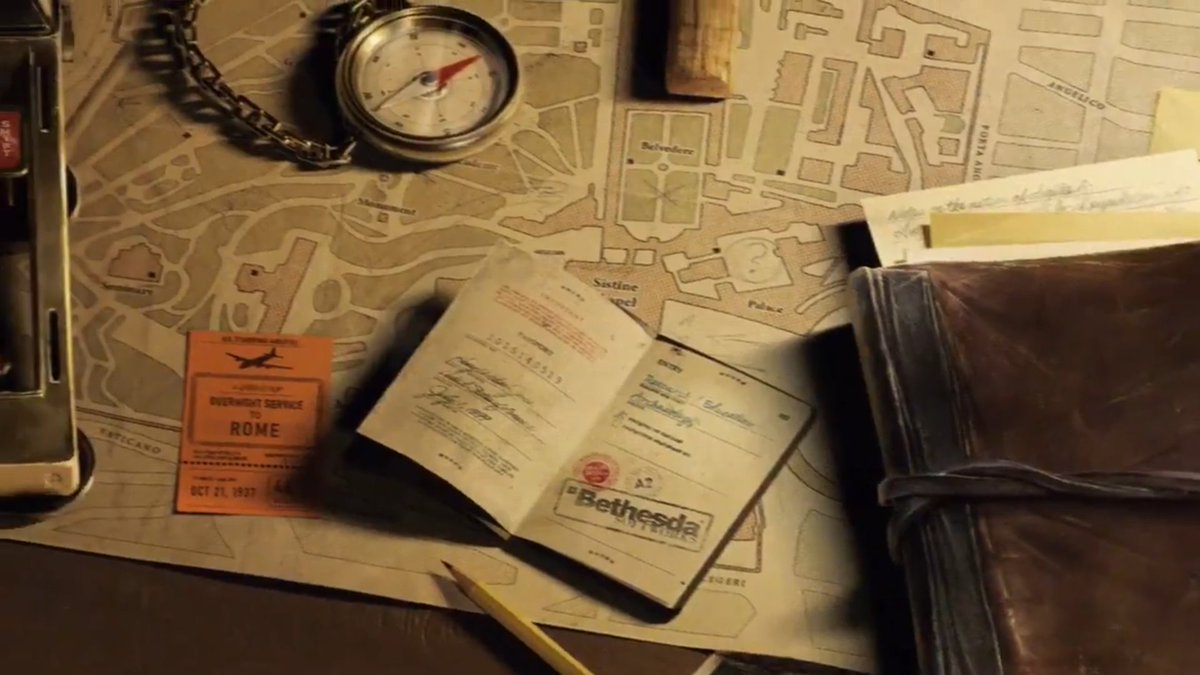 Bethesda's announcement trailer was brief, to say the least. Still, there's an interesting frame toward the end where we see a plane ticket on Indy's desk. As well as it being to Rome, there's a date of October 21st 1937. That puts it a year after Raiders of the Lost Ark and a year before Indiana Jones and the Last Crusade. Here's a fun fact for you, 1984's Indiana Jones and the Temple of Doom was released after Raiders but is actually a prequel to the character's debut. Will Bethesda's game clear up the baffling mystery of what happened to Short Round and Willie Scott, or why Indy never mentions them after Temple of Doom?
Posting on Twitter, freelance video game journalist Jordan Oloman also highlighted a map of the Vatican City and transcribed a note that appears to come from a contact within. Oloman thinks it reads: "Father [name obscured]...thank you for taking your time to help me ... with this written request ... I will be arriving in Rome ... I have been informed that your contact will be waiting".
Elsewhere, GamesRadar's Leon Hurley pointed out that the date of 1936/37 is when Mussolini was growing close to Hitler. 1937 is also when Mussolini was given the Sword of Islam, which looks like an Indiana Jones artefact if we've ever seen one. All of this would fit nicely with the franchise's usual Nazi-booting setting.
Apart from that, we have no idea who else will and won't be part of the story. Will we see more of Indy's father, Henry Jones Sr., who was brilliantly played by Sean Connery in The Last Crusade? Could Marion Ravenwood or Sallah also be part of this new adventure? Either way, Bethesda's game will not be based on any previous story. A globetrotting adventure that takes a leaf out of The Da Vinci Code could be a fun idea.
Bethesda Indiana Jones game: What else do we know?
1936/37 is when Mussolini got pretty close to Hitler, giving us a Nazi connection. 1937 is also when Mussolini was presented with the Sword of Islam, the most Goddamn Indiana Jones sword I've ever seen. And a Top Secret binder suggests Indy's doing US government work again.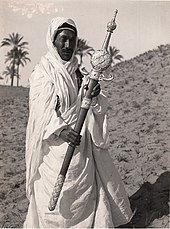 Unfortunately, there's literally nothing else to go on apart from speculation. There's every chance Harrison Ford go full Mark Hamill in The Mandalorian and voice indy, or he could hand over the reins to someone else to voice the character. As long as it isn't Shia LaBeouf, we don't really mind. The fact Machine Games is involved means the studio is presumably going to be booked out for a while - suggesting no more Wolfenstein for the time being.
In terms of release date, Bethesda isn't exactly quick on the uptake with its AAA titles. Starfield was announced back at E3 2018, and we're still no closer to finding out what it's even about, let alone getting a release date. The fact Bethesda has warned the Indiana Jones game is a way off at least a courtesy that he's not going to be popping by in the near future.
The idea of an Indiana Jones game might sound a little crazy in today's climate, but let's remember the rugged archaeologist has inspired other major gaming franchises like Tomb Raider and Uncharted. There are also those prevalent rumours Ford could once again grab his fedora for Indiana Jones 5, meaning the character still has a lot of fans out there in the wider world. Just like Indy's hunt for forgotten relics, it looks like Bethesda is about to unearth one of its own.
Stay up to date with all the latest esports and gaming news by checking out our social channels here: Twitter | Facebook | Discord
Images via Bethesda