This should make up for the Xbox Games Showcase disaster
12:58, 31 Jul 2020
It's been a big week for Halo Infinite as 343 Industries' upcoming game has continued to grab headlines. After a pretty disastrous Xbox Games Showcase, the long-awaited sequel is finally getting some good press.
The latest news suggest the first-person shooter's multiplayer will be free-to-play and could support 120fps. Irish retailer Smyths Toys posted posted specs for Halo Infinite on a promo page and listed a number of details for multiplayer before it quickly removed the references.
The listing reportedly read, "The legendary Halo series returns with the most expansive Master Chief campaign yet and a groundbreaking free-to-play multiplayer experience. Enjoy up to 120 FPS and greatly reduced load times creating seamless gameplay with Xbox Series X".
Since everyone is covering this topic, I might just go ahead as well.
- Halo Infinite multiplayer will be free-to-play
- Arena aims for 120fps on Xbox Series X
- Battle Pass system
- Customization options completely new to Halo
Halo will be *huge*.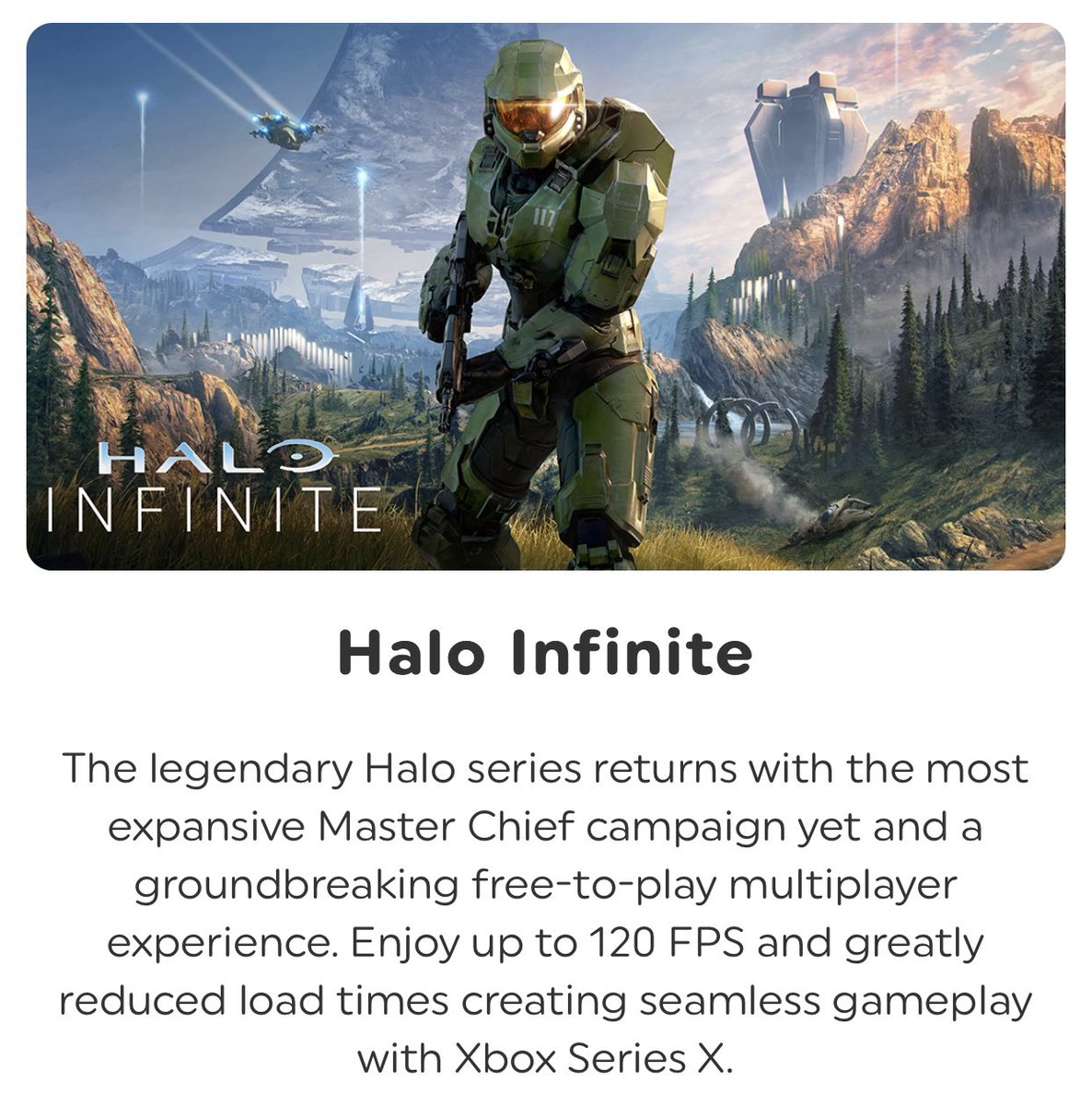 Xbox leaker Klobrille doubled down on the claims and confirmed the details are accurate. As well as hyping a Battle Pass and brand new customisations unique to Halo Infinite, they said the game will be "huge". In a recent blog post updating where Halo Infinite is up to, Community Manager John Junyszek adressed mutliplayer and said that the Games Showcase was only ever supposed to focus on the main campaign.
Junyszek went on to say that COVID-19 put the brakes on some aspects of multiplayer: "We're honestly not sure what is going to be possible in terms of flighting but we still hope to have an opportunity for broader public hands-on before release". Whatever 343 is working on, it seems the status of Halo Infinite's multiplayer is becoming a popular question among the game's fanbase.
When it comes to Halo Infinite's multiplayer being free-to-play, it could be major coup for Steam users or those without the Xbox Game Pass. There are already rumours that Microsoft will overhaul its entire storefront with the Xbox X, suggesting there are big changes on the way.
Also, if Halo Infinite does go the way of free-to-play for multiplayer, it would see the title follow in Call of Duty's footsteps. Halo Infinite is set to launch at some time in Q4, meaning there's still plenty of time for 343 Industries to refine its multiplayer gameplay and those *erm* controversial graphics from the first reveal.
Images via 343 Industries