The cute Apex Easter Egg plush can now be yours - IRL!
14:00, 07 Apr 2021
Apex Legends fans' favourite little monster is coming to (a bigger) plush form! This tiny version of the Scottish legend the Loch Ness Monster can be found across the various maps and in the practice arena, Firing Range, and is almost too cute to function. Wattson is particularly fond of Nessie, and the Nessies scattered around the Kings Canyon map are rumoured to have been left there by Natalie Paquette, who grew up in the arena as a kid, while her father worked on the ring technology.
Respawn Entertainment decided to make Nessie a reality, and the 6-inch version of the soft plush toy was released last year and sold out immediately. Now, Entertainment Earth are releasing two versions of the stuffed Nessie for you to call your own, in 6-inch and 12-inch sizes.
The bigger Nessie is available to buy from April 2021 (and you can sign up for stocking alerts here) while the smaller Nessie is coming in May.
The 12-inch plush comes in at around $30 (£22), while the mini version will only set you back $10 (£7). A small price to pay to reunite a family!

The hunt for Nessies in your own home continues with the all-new 12-inch Nessie plushie! Build a Nessie family of your own with both versions, available for pre-order now.
💚 💚 :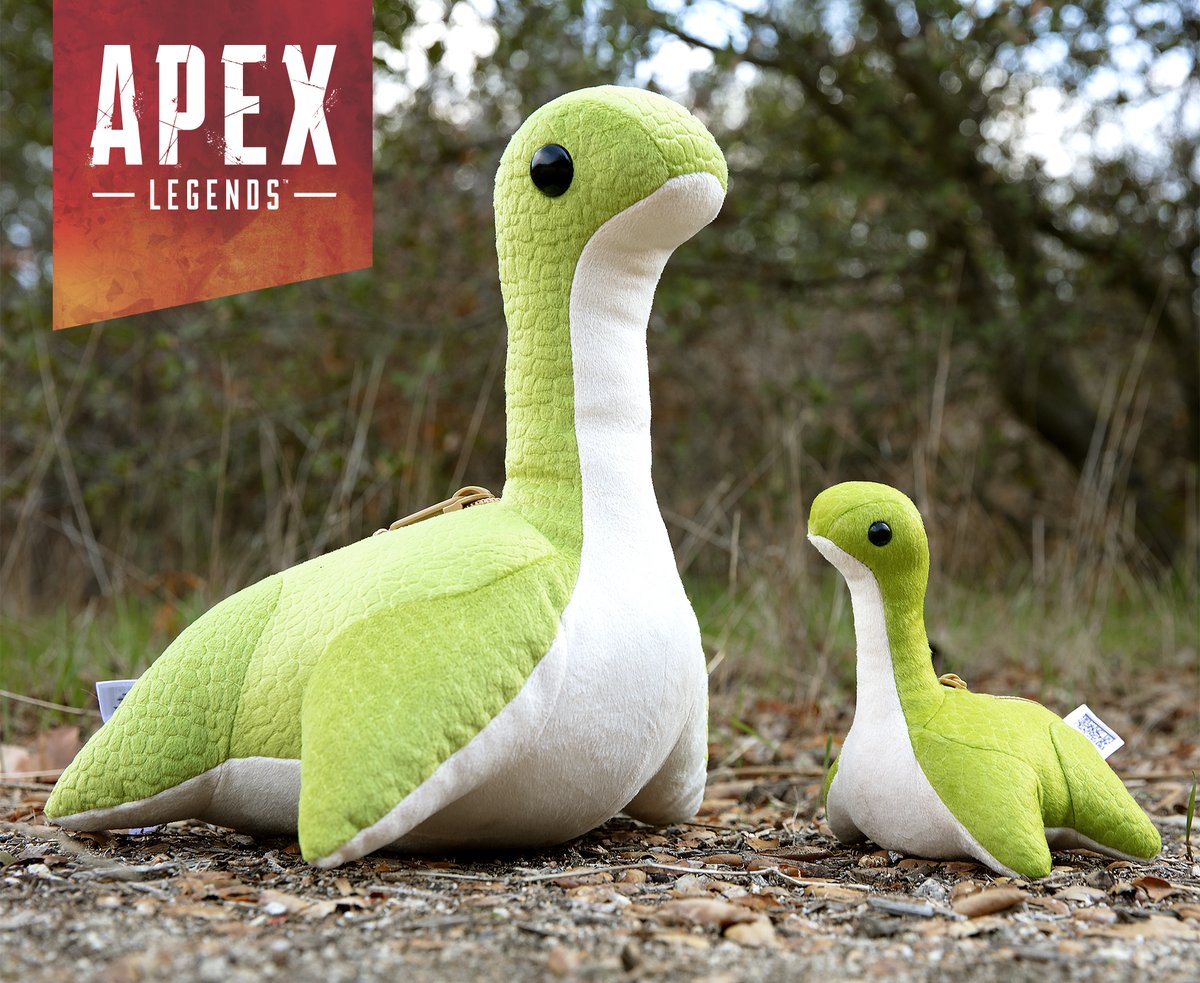 "Perfect for display or cuddles," Nessie features a working zipper and a bonus interior pocket. Entertainment Earth describes the larger Nessie as "Nessie in a soft and cuddly plush material [which] measures approximately 12-inches tall and features a QR code for special online content". But the surprises don't stop there - the 6-inch Nessie also includes a QR code to scan for special prizes!
Trust Respawn to put an Easter Egg inside of an Easter Egg!
Make sure you get your hands on a Nessie when they release, and adorn your gaming setup with her ultimate cuteness!
Stay up to date with all the latest esports and gaming news by checking out our social channels here: Twitter | Facebook | Discord
Images via Respawn Entertainment