Activision has teased the first look at the Black Ops Cold War Warzone map.
10:57, 16 Oct 2020
Warzone attracted 75 million players over its inaugural debut year on Modern Warfare, and many have been waiting for a glimpse of what is to come in the next instalment.
Treyarch has now revealed in-depth information on the Campaign, Multiplayer, and Zombies modes, with just Warzone left to be revealed. However, the Black Ops Cold War beta trailer and gameplay has gifted fans with what could be featuring in Warzone through the "Firearm Dirty Bomb" playlist.
Akin to how many Ground War maps were a feature within Modern Warfare's Verdansk, the new Dirty Bomb map is set to be incorporated within the battle royale. Many notable Call of Duty insiders has branded the forestry to be a part of the new Black Ops Cold War Warzone map, despite many members of the community arguing that Verdansk will stay the same or grow in size.
A first look at the Warzone map in Black Ops Cold War!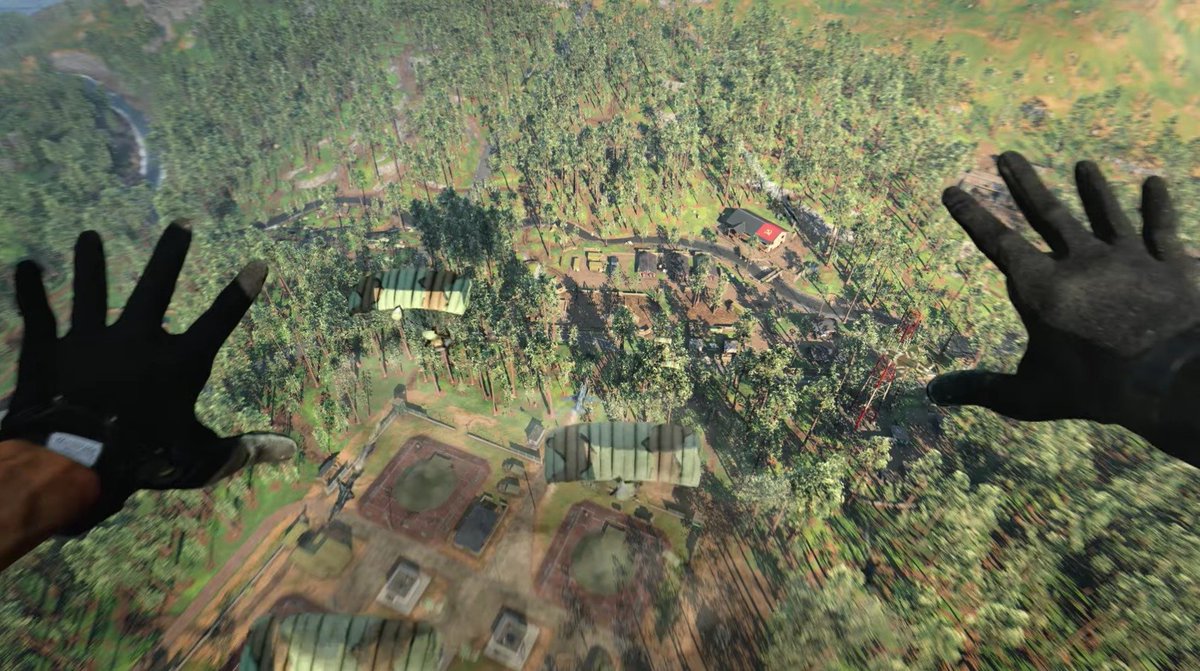 The Firearm Dirty Bomb landscape is filled with colourful trees, alike areas seen in Black Ops 4: Blackout, many bunkers and wooden shacks to dip and dive into. With many open areas that are littered with pines, the panorama will be favourable for all forms of gunfights. Whether its SMG mains slide cancelling behind the bark or snipers biding the time in ghillie suits, it seems that it suits the mixed ability Warzone genre that was successful in Modern Warfare.
Features such as the Dropship and Armour are also available in Firearm Dirty Bomb, indicating that this will be the case for Warzone too. An "Armour Pouch" can be found within the game mode which offers ten plates of armour, two more than the satchels found in Modern Warfare. Further features such as squad wipes, downing enemies, and doors are also included in Firearm Dirt Bomb, reinforcing that this area will be included in the Black Ops Cold War Warzone Map.
The beta is running live until October 18, with all players being able to access the game on Saturday and Sunday.
Stay up to date with all the latest esports and gaming news by checking out our social channels here: Twitter | Facebook
Image via Activision