Rewards, tiers, and more!
13:00, 03 Jun 2020
With the full launch of VALORANT also comes a Battle Pass, pre-packed with unlockable cosmetics. Players will be rewarded with unique collectables as they progress through the tiers of the Battle Pass (of which the Premium path costs 1000 VP to unlock).
The Riot Games dev team put out a blog post detailing what the Battle Pass is, how to unlock it, and what it contains.
BATTLEPASS SUMMARY
If you are spending time playing VALORANT, you should earn XP and progress towards unlocking cosmetic items for your collection.
People that don't opt-in to the Premium Battlepass should still be able to earn the rewards that commemorate their participation during the Battlepass' duration. The feeling of "I was there" is something we want everyone to be proud of.
If you purchase the Premium version of the Battlepass, you will simply get more rewards. There is no pay to win.
Quality of rewards takes priority over quantity.
Launch into the VALORANT Battlepass. 10 Chapters with exclusive rewards. You know the deal.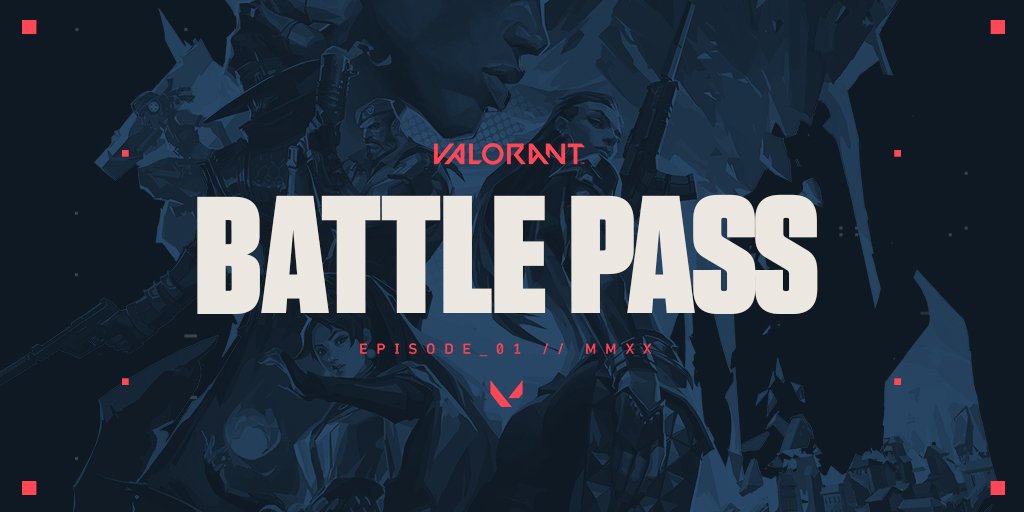 HOW DOES THE BATTLE PASS WORK?
Players can choose to go down the Free Battle Pass path or pay around $10 to unlock VALORANT points to purchase the Premium path.
Episode 1: Ignition will include a new 'Act' every two months, and during these 'Acts', a new Battle Pass will arrive with 50 tiers.
The Battle Pass is broken up into 10 chapters, with each containing 5 Premium tiers, and a Free chapter completion reward.
HOW DO I UNLOCK REWARDS?
By simply playing VALORANT! Gaining XP after every match will unlock each tier of the 50-tier Battle Pass as you progress through the game.

WHAT ARE THE REWARDS?
The Battle Pass rewards include weapon skins, player cards, gun buddies, sprays and titles. If you choose to purchase the Premium path of the Battle Pass, you'll earn more of these rewards.
Premium Rewards
13 weapon skins
11 gun buddies
3 titles
13 sprays
130 Radianite points
12 player cards
Free Rewards
3 player cards
1 weapon skin
3 titles
2 sprays
30 Radianite points
3 gun buddies
Episode 1: Ignition is live now, ending in roughly 2 months, so you have plenty of time to grind for XP and unlock all the amazing rewards on the Free & Premium path of the VALORANT Battle Pass.
Check out more VALORANT news and tips right here at GGRecon.

Images via Riot Games