Razer has announced the next stop on its World Tour with the reveal of the European invitational Fortnite tournament.
14:12, 27 Nov 2020
Gaming lifestyle brand Razer is the latest big name to cash in on the might of Fortnite, and now, has added Epic Games' battle royale favourite as the next stop on its esports world tour. The Razer Invitational Europe will follow in the footsteps of Latin America and Southeast Asia tournaments, but this time, Razer is taking Fornite under its wing for this set of weekly tournaments hoping to be inclusive for all.
Registration for the Razer Invitational Europe is now open, meaning you'd better bounce pad into action. The brightest and the best from across Europe will compete as 5,000 players jump out of the Battle Bus for six weekly tournaments running from December 10 to January 30, 2021.
Europe is an esports scene on the rise as more and more teams have come from the continent and put rivals from the USA and Asia in their crosshairs. With this in mind, Razer wants to find more big names lurking in the shadows of the Fortnite scene.
Razer Fortnite Tournament: What is it?
Today,
@Razer
Invitational truly goes global as we are expanding to Europe! Get your teams together, sign up, and show the world that you're the best!
#ThisIsEsports
According to a press release, "Each week will see three days of tournament play, with qualification and playoff phases on the first two days, culminating with finals every Saturday". With us caught in the middle of a global pandemic and the Razer Fortnite tournament taking place completely online, there's no need to travel - making it the perfect addition to 2020.
Adding to the invitational's inclusive vibes, Razer has said it will appeal to "gamers of every skill level, whether they are a first time amateur, an experienced gamer, or a seasoned pro, can team up with some of the region's most famous star streamers". In terms of prizes, Razer will provide its own products alongside a cash prize, with co-sponsors Intel, Seagate, and Pringles also joining in. Anyone streaming from home also has a chance to win prizes by watching on Razer's YouTube, Facebook, and Twitch channels.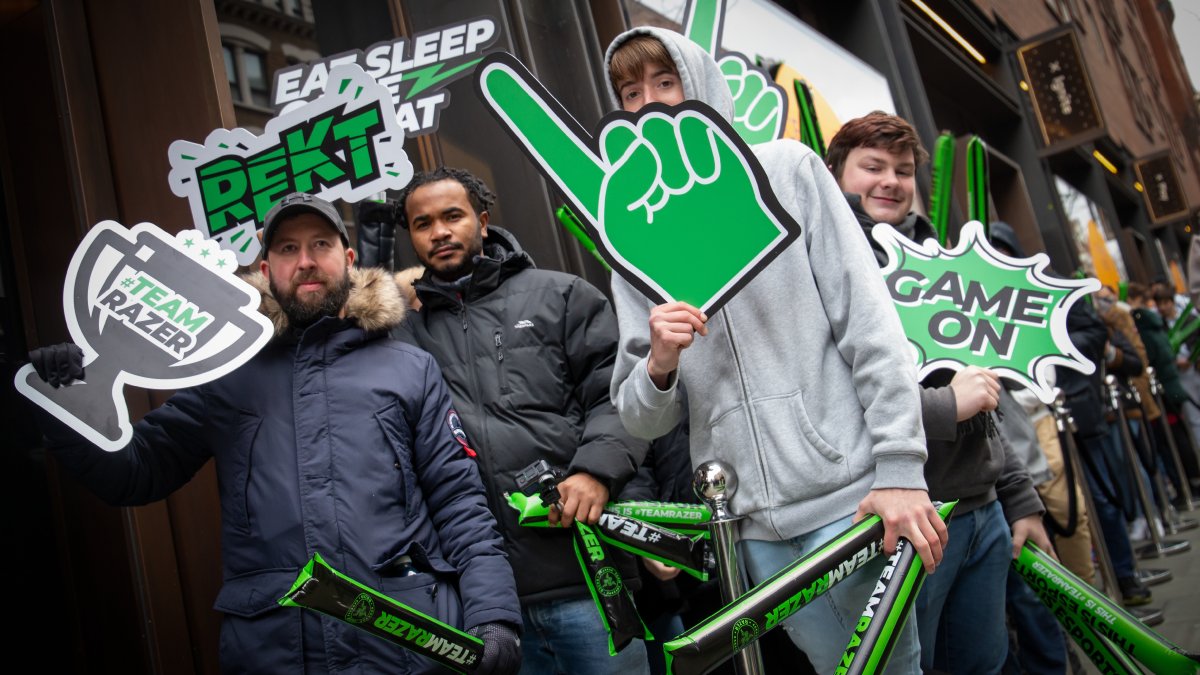 Zuber Mohammed, Chief Marketing Officer for Razer, said, "With the Razer Invitationals in Southeast Asia and Latin America, we brought together thousands of players from 16 countries to compete in open tournaments, which garnered tremendously enthusiastic feedback from the community.
Bringing this initiative to other regions around the world is a natural next step, and we look forward to European gamers signing up for their very own Razer Invitational. We know they are going to love the competition and the chance to sharpen their skills in a large-scale event. Who knows, maybe we'll discover the next Bugha or Zayt!".
Despite the Fortnite World Cup Solos being dominated by American players, there were plenty of European names who placed in the Top 10. Also, who could forget Emil "nyhrox" Pedersen (Norway) and David "aqua" Wang (Austria) scooping the $3 million Duos prize? Hopefully, the Razer Fortnite invitational will help more untapped European talent reach its true potential.
Stay up to date with all the latest esports and gaming news by checking out our social channels here: Twitter | Facebook | Discord
Images via Razer | Epic Games