It looks like a new Ranking System is coming in Act II
18:55, 22 Jul 2020
New VALORANT leaks suggest a new ranking system called 'Act Rank' will be coming into play in Act II of the current Episode of VALORANT.
We are currently in Episode 1: Act 1 of VALORANT, with Act 2 touted to be arriving around August 2.
This new ranking system, posted by @ValorLeaks on Twitter, shows arrows and a meter to fill for each Level. Ranks can go up or down and have Levels ranging from one to five.
New Ranking System: Act Rank
#VALORANT
~From what i can see, it seems that this will be a new Ranking system entering the game with the new Act. Ranks can go Up or Down, and have Levels ranging from 1 to 5.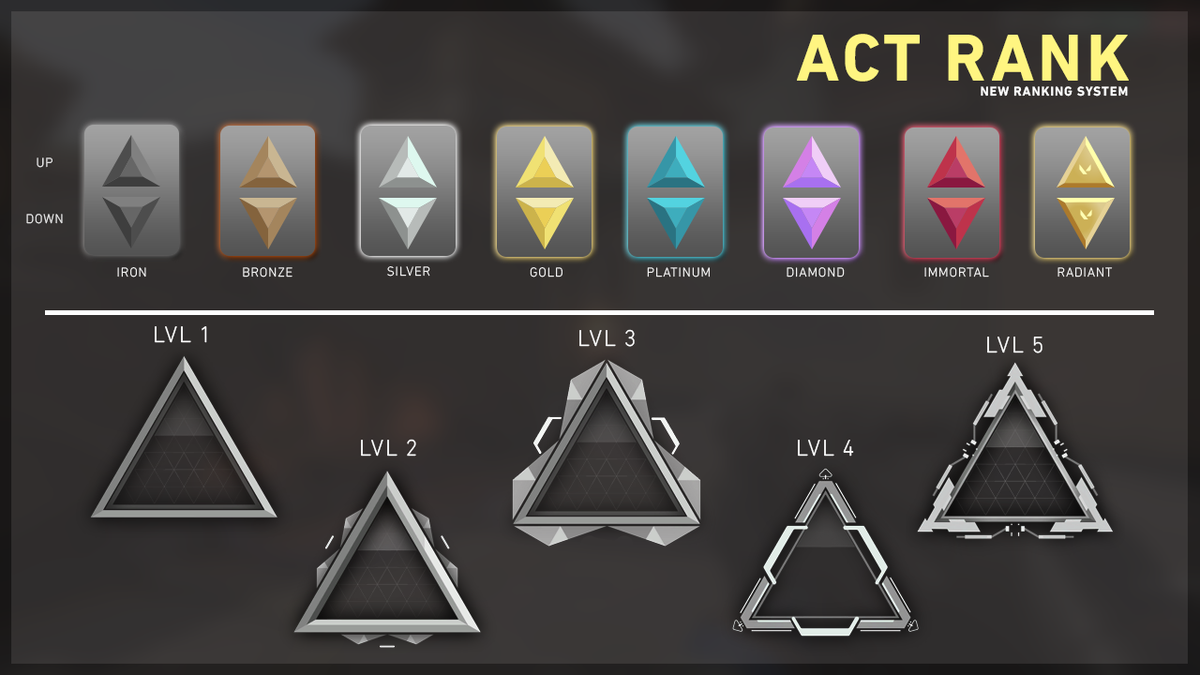 VALORANT fans won't have to wait long to find out more about the new system, as the Act Patch will arrive in around two weeks, along with plenty more game files for dataminers to sink their teeth into.
Images via Riot Games