Riot Games is looking for iOS testers for the League of Legends mobile app, 'Wild Rift'.
02:05, 19 Sep 2020
League of Legends' mobile game "Wild Rift" was announced in October 2019, which is set to allow millions of users to play the most popular MOBA game ever made from the luxury of their own phones. What a way to keep yourself entertained on a long car journey.
Not set to be released until 2021, Riot Games allowed Android users in the Philippines and Brazil to test the game earlier this year, and now its Apple's iOS users turn.
iOS users can register to take part in another tester, and all you have to do it sign up on the League of Legends: Wild Rift website. By selecting "iOS" and either entering your email address and logging in or creating an account you will enrol into a list of potential testers.
The lucky group of testers will receive an email in the future with instructions on how to get involved and begin to try out the mobile League of Legends game.
Calling all iOS users: want to help us get the Rift ready? Sign up to be part of future tests by clicking the link and entering your email:
(Make sure to select your region in the top right!)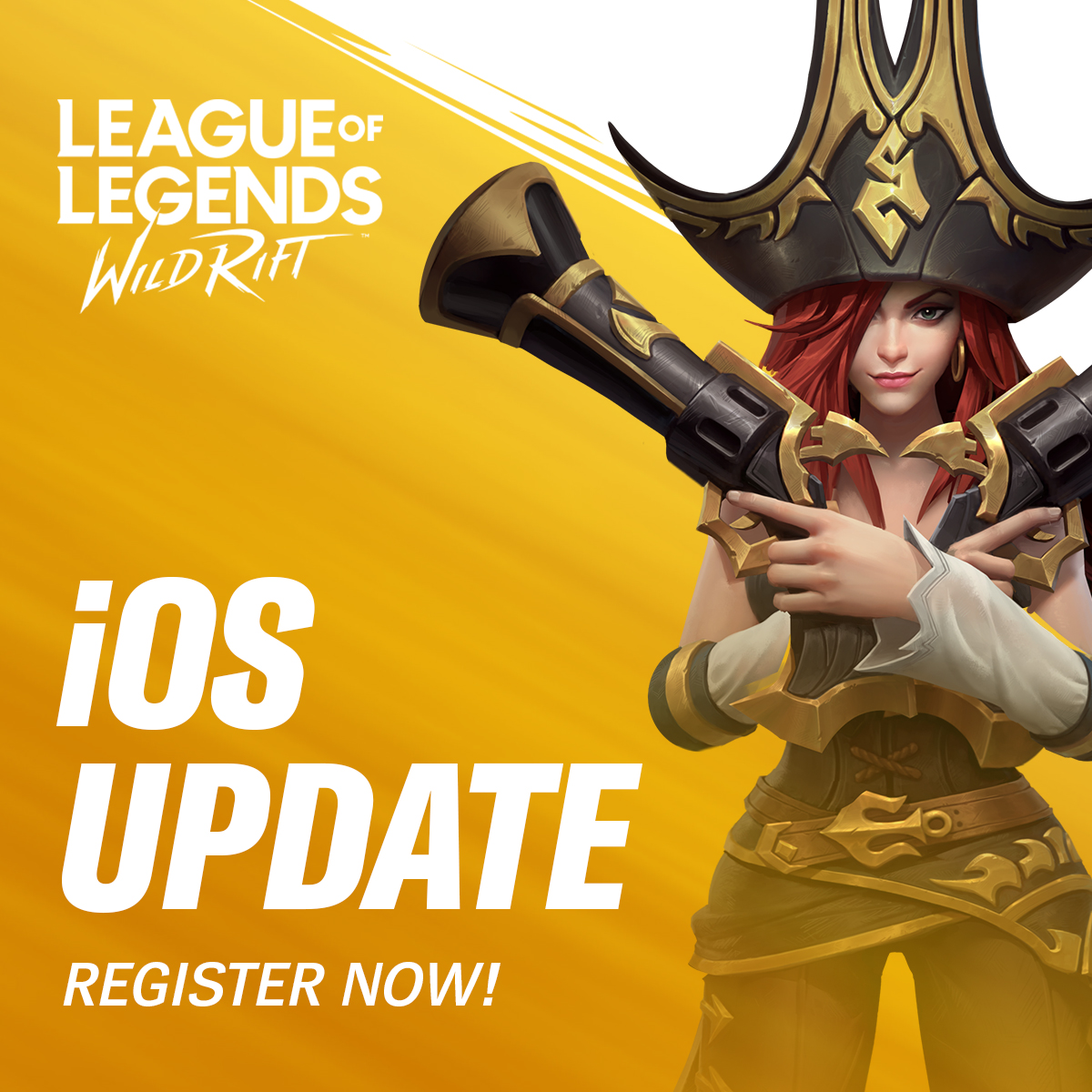 As for a full release date, Wild Rift expectees shouldn't get too executed, as nothing has changed since the lead designer, Brain Feeny, explained in March that further details of the game won't be available until later this year and that we shouldn't expect a full launch before the end of 2020.
So far, we know that the League of Legends: Wild Rift will be a completely revamped version of LOL, with many champions' abilities differing from those on PC, and the maps being altered to suit a mobile game. Confirmed legends to the game consist of Jungle main "Master Yi", Top champion "Camille", Mid-laner "Aurelion Sol", "Miss Fortune" as an ADC, and supporter "Blitzcrank", amongst 35 more.
Stay up to date with all the latest esports and gaming news by checking out our social channels here: Twitter | Facebook
Image via Riot Games