Another patch, another Champion?
11:40, 28 Jul 2020
It looks like the cat is out of the bag and the next League of Legends Season 10 Champion has been revealed. Drum roll please because the shadowy Samira could be joining the party in the big party. For now though, there isn't a lot to go on.
Some cleverly hidden files within the Public Beta Environment update are littered with Easter eggs that point to Samira's role. As well as assets for petals, there's an emote that causes a rose to light up red. We're getting some serious Beauty and the Beast vibes here.
7/27 PBE Update: New Emote, "Samira" Easter Egg Files, & More!
S@20: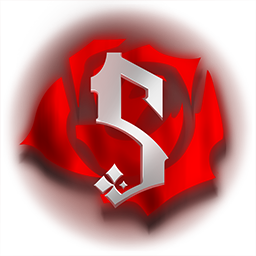 Who or what Samira is remains a mystery. However, after Lillia came with Patch 10.15. and Yone is set to suit up in Patch 10.16, early reports suggest the next Champion could be coming alongside Patch 10.17. Three is a row would mean big things for LoL, but in all reality, how much longer can the trend continue?
Given that Yone was only just announced and Lillia is only a few weeks old, even the most die-hard fans thought this would be enough for now. The problem is if players come to expect a new Champion with every patch.
The June 2020 Champions roadmap promised someone from the Noxus region who was "a new marksman, dressed to slay", teasing that Samira could be a badass new addition to League of Legends.
Back then, Riot Games Lead Champion Producer, Ryan "Reav3" Mireles, gave a pretty cryptic clue when he said: "Do you like to laugh in the face of danger? Do you enjoy stringing together abilities, creating stylish new combos? Does the idea of diving straight into the fray, firing a whirlwind of blades and bullets, then hopping back out with a sliver of health excite you".
Even if we're getting hyped for Samira's potential debut, let's not forget the importance of Yone being League of Legends' 150th champion. Given that Yone is Yasuo's presumably dead half-brother, his arrival is sure to open up some old wounds. Either way, Riot Games' flagship title is still "slaying" the competition some 11 years after it was first released.