As the LCK's contract controversy continues to unfold, the Korea Fair Trade Commission has entered the fray - and nobody is safe
21:08, 04 Dec 2019
South Korea's Fair Trade Commission (KFTC) has opened an investigation into the contract issues that have plagued the South Korean League of Legends scene since October, according to a report by Korean newspaper Kukmin Ilbo. This investigation is the latest development in the ongoing contract dispute surrounding Griffin, Riot Games and former Griffin jungler Seo "Kanavi" Jin-hyeok.
In November, Riot Games and the Korean e-Sports Association (KeSPA) suspended former Griffin coach Kim "cvMax" Dae-ho and director Cho Gyu-nam after an internal investigation revealed that they had pressured Kanavi into a so-called "slave contract." This contract, signed during an attempted player transfer between Griffin and JD Gaming, saddled Kanavi with an unusually low salary while netting a massive transfer fee for Griffin. After learning that Kanavi had signed the contract without the consent of a legal guardian, Riot and KeSPA voided the agreement and declared the 19-year-old jungler a free agent.
< Farwell,
#Kanavi
! >
Kanavi has joined in JDG(@JDGaming666) of LPL.
We, Team Griffin, has decided to give him a valuable opportunity for the smell of powder in a new stage. Please give cheers to Kanavi who will be the best Jungler in LPL.
#GoodLuck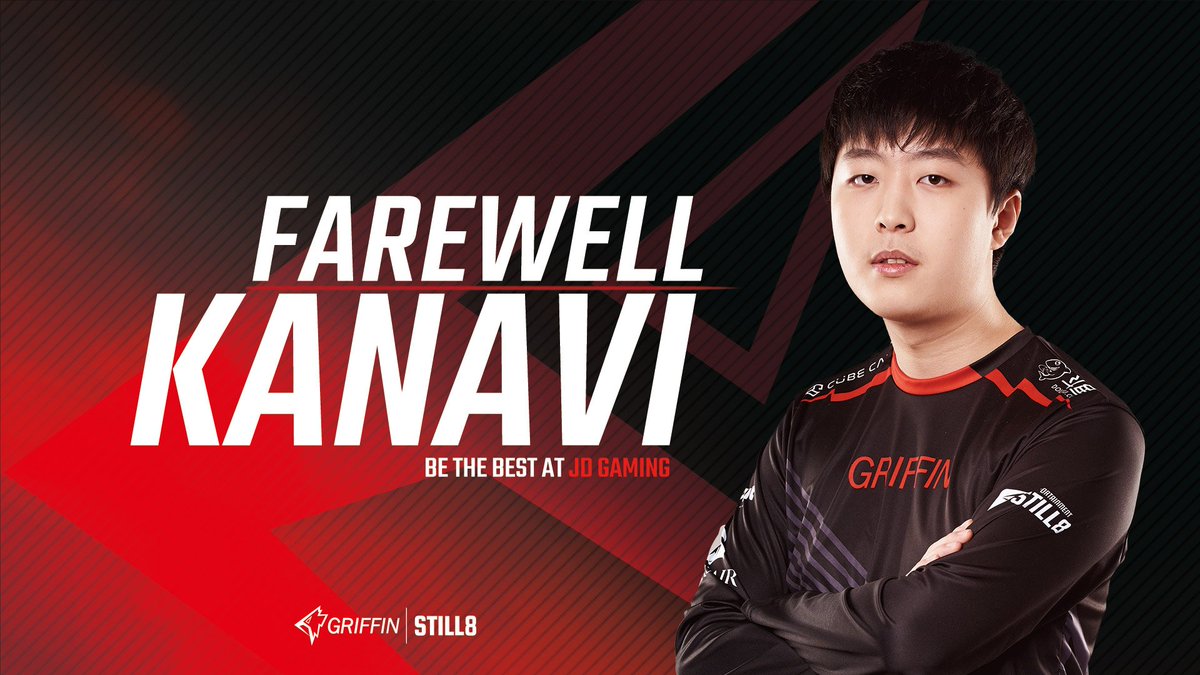 The KFTC's investigation will begin with a review of KeSPA's standard player contracts. These contracts, which originated in KeSPA's administration of the Korean StarCraft scene, form the base of the contracts issued by teams in the League of Legends Champions Korea, though most organizations apply their own modifications before giving them out for signing. However, the investigation will not be limited to KeSPA. The KFTC has declared its intent to perform a review of the Korean esports industry as a whole, with a spokesperson telling Kukmin Ilbo that Griffin is not the only team with problematic contracts.
If the KFTC's past efforts are any indication, significant changes may soon be coming to the professional Korean League of Legends scene. Past investigations by the KFTC have resulted in significant contract revisions in the Korean entertainment and traditional sports industries. Last year, the KFTC dipped its toes into the gaming world by punishing three game companies over the sale of randomized loot boxes. Kim Sang-jo, who was chairperson of the KFTC until June 2019, was known as the "chaebol (corporation) sniper." Kim's successor, Joh Sung-wook, has already moved to follow in his footsteps, issuing sanctions against Korean power companies and medical institutions this year.
Tfue's May lawsuit against FaZe Clan brought attention to the contract issues faced by esports professionals. Image credit: Image via Twitter/@TTfue
Kanavi is not the only League of Legends pro who has been hit by contract issues in recent memory. Last week, Riot issued a two-year suspension to MEGA Esports CEO Arnold Tandra after learning that MEGA, the 2019 LST Spring Split champions, had not paid their players during the 2019 season. These disputes have emerged amid a period of increased scrutiny for esports contracts following Turner "Tfue" Tenney's decision to sue FaZe Clan over a contract dispute in May.
League of Legends is one of the most popular games in the world, with professional players earning average salaries that are higher than most other esports. With KFTC intervention on the horizon, Korean League players may soon enjoy increased job security as well.
Main image credit - LOLEsports | Flickr