How did Chaos win IEM Beijing, and is their success really going to last?
18:00, 24 Nov 2020
Just like the European portion of IEM Beijing, the North American Grand Finals ended with a banger. Well… to be fair, they actually started with a banger. From a playing field that included Team Liquid, Evil Geniuses, Triumph, and Chaos, the latter two actually were the ones who made it to the Grand Finals. This is an incredible blow to the former two, who had hoped to get in shape for European competition (which EG already failed at), and now they're not even capable of winning their own domestic events.
Triumph delivered a stunning upset over Team Liquid on Friday. Chaos soon followed suit by beating Evil Geniuses, making for a Grand Finals constellation that nobody in their right mind would have anticipated. The match followed in the footsteps of its European counterpart. Chaos kicked things off with a one-sided win on Train. Had Triumph not won the follow-up to the second pistol round, they would have been booted off with just two rounds to their name. Still, the eventual 16-5 score was nothing to be proud of.
However, they quickly found back into the match on Mirage. Despite a narrow 8-7 lead on Chaos' part, Triumph ran away with their CT side for a 16-11 victory. Ryan "ryann" Welsh more than made up for his disappointing six Train kills by top-fragging on Mirage, earning himself a 1.47 rating. Most notably, Nathan "leaf" Orf hadn't really shown up until that point. On Overpass, when Chaos won on a stunning 16-5 scoreline, he only delivered 14 kills, while Edgar "MarkE" Maldonado effortlessly secured a 1.81 rating.
He and his team ramped up a sizable lead on Nuke. Going 12-3 in the first half meant that they were just a few steps away from the trophy of IEM Beijing NA. But Triumph made them work for their prize. They put up an incredible defence and only let a few tiny rounds slip through. These few points, however, made the difference in the end. On a 16-14 scoreline, Chaos secured map, match, and tournament victory. Their in-game-leader, Anthony "vanity" Malaspina, recorded a whopping 74 kills on those four maps, out-fragging even Paytyn "junior" Johnson on the triumph camp.
Chaos have won their first title since the departure of Joshua "steel" Nissan and indeed the first big trophy for the organisation. For Liquid and EG, this is one opportunity missed amongst dozens, but for Chaos, this is quite a milestone achievement. For a brief moment, they can rightfully call themselves the kings of North America, having surpassed all the great and established teams of the region.
SHOULD WE REALLY GIVE SO MUCH ATTENTION TO THIS?
In fairness, EG and Liquid arguably had their eyes set on a different prize than the IEM Beijing NA trophy. Their goal is to get back onto the server with the best European teams and show that they haven't regressed too much. Evil Geniuses quite literally played this tournament in between journeys to Europe, or at least attempted travels. Apparently, Covid-restrictions will now keep them grounded on North American soil. While their BLAST Showdown spot has been handed to Heroic, they did specifically prepare for BLAST, and their plan was to fly over right after IEM Beijing NA. So how much effort did they really put into this event?
Chaos' win is a product of both their progress and their opponents' regress. While EG and Liquid have certainly dropped the ball on this event, vanity and his boys have also massively stepped up their game. Most strikingly, their star player wasn't even at the top of the scoreboard. All their upsets so far were always fuelled by leaf making those incredible plays, but now vanity seems to be very much up to the task as well.
CS:GO Schedule Update
We are sad to share with our fans that due to COVID-19 related restrictions which are limiting the team from traveling to Europe, we are putting a hold on all immediate upcoming travel with our Counter-Strike team.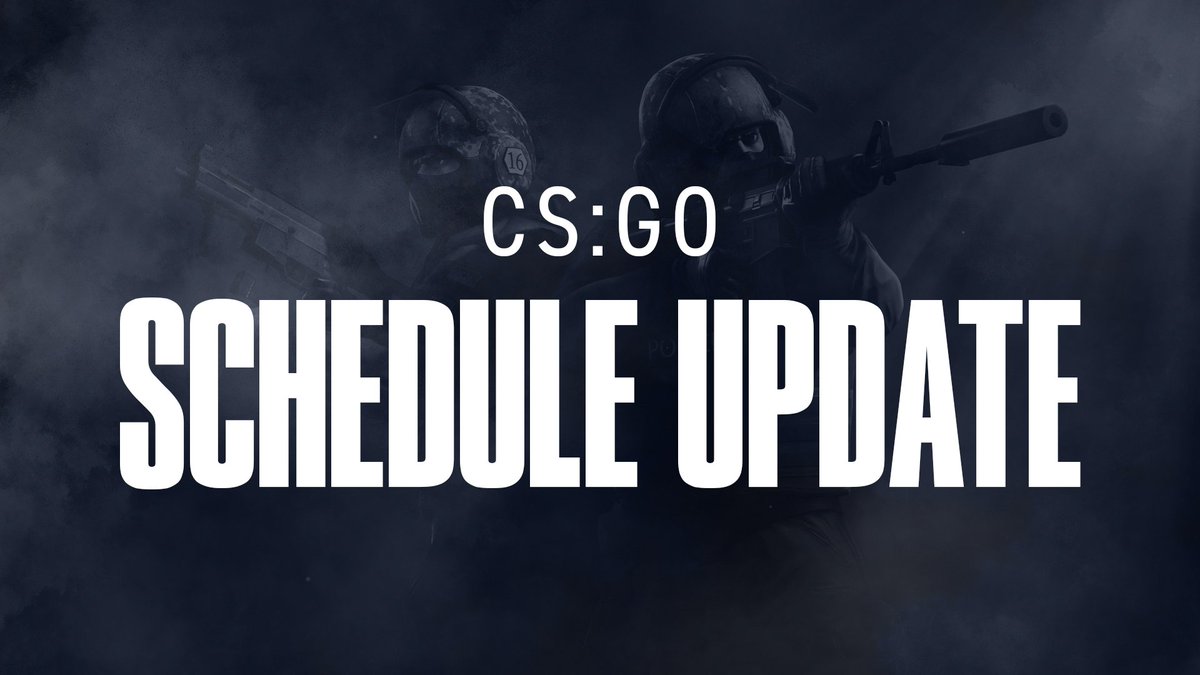 WHAT DOES THIS MEAN FOR NA CS?
Now that Evil Geniuses are very much bound to North America again, we should expect them to dominate the region once more. FURIA are still overseas, and so Chaos and Triumph will have to compete with an angry EG roster looking for redemption and revenge. Liquid, on the other hand, are now flying over to their facility in the Netherlands, where they will practice against European teams and compete in the BLAST Showdown. Unfortunately, they have failed to qualify for the IEM Global Challenge, which would be one of the most important events to still attend in 2020. But with EG's attendance now in question, they might be brought in as a replacement, considering they're the next in line in the North American ESL World Rankings.
So Chaos can't rest easy, knowing that EG won't be gone and will likely tackle them in the next North American tournament, which is less than a week away. With the New England Whalers releasing their roster, there might be a chance for Evil Geniuses to enter this tournament and release mayhem on vanity and his mates.
The new few weeks will show whether they really pack the talent and the fundamentals to keep up with a team whose sole purpose - for the time being - is to take them down.

Images via @ChaosEC