The age-old debate comes to VALORANT - is EU > NA?
19:30, 21 Jul 2020
Since the start of time, North America has always rivalled Europe across nearly every single title in esports. Now in VALORANT, the feud stirs once again. G2 Esports reign supreme over the competition in Europe with their statement wins at the Vitality European Open and most recently at the WePlay! Invitational.
Their North American counterparts, TSM, have established themselves as North America's standout team with wins at the T1 x Nerd Street Gamers Showdown and Immortal's First Light. This all begs the age-old question; what would happen if the two titans in VALORANT clashed in a post-COVID-19 world? Whose is better, Europe or North America?
Let's face it, Europe is working with a stacked deck, so it's hard not to lean toward the region with tangible experience at the top and ingrained Counter-Strike culture. We're already seeing how experience in other tactical shooters can lead to very real results in VALORANT, look at how easily someone like Oscar "mixwell" Cañellas Colocho has transitioned over, and with those transferable skills Europe has a massive leg up on the global competition. While this is a core tenant of both teams, G2 Esports take this to a new level--and they haven't officially finished building out their roster yet.
Somehow David "davidp" Prins has been left on the outskirts as a trial in all of the team's official games and with his stellar performance at the WePlay! Invitational, it's high time he finds a proper home. This also raises the question; if G2 were to pass on davidp and sign someone else, what would that do to the team? It seems like a formality at this point, but there is room to question why the organization hasn't made its final decision after winning every event they've attended.
🚀 Our congratulations to The WePlay! VALORANT Invitational Champion -
@G2esports
🚀
You have once again confirmed the status of the best VALORANT team in the world! Well played guys!
#WePlayVALORANT
#WePlayIgnition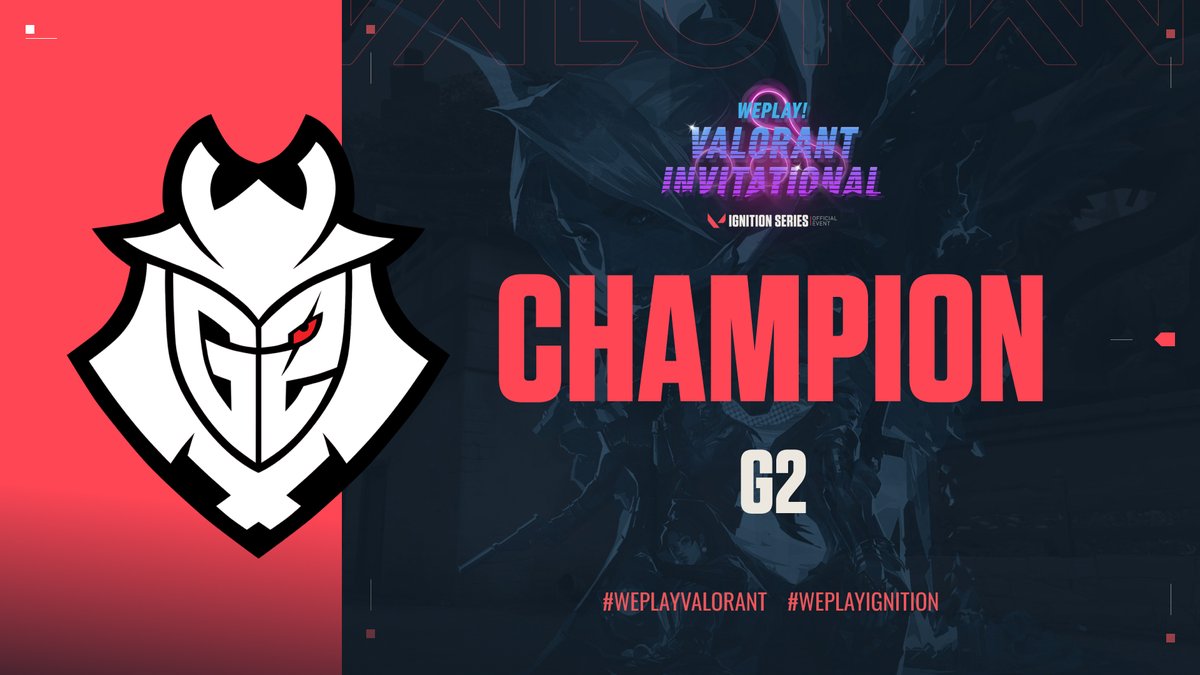 Without losing a best of three in his VALORANT career, Ardis "ardiis" Svarenieks stands as one of the most talented players in the games short history. With no end in sight, this beginning stretch will likely lead to one of the most impressive individual runs in esports history. With the ability to in-game lead, tout a strong rifle, and be able to be argued, if not lead, the discussion as best Operator in Europe, ardiis is something of a prodigy or generational talent.
This isn't to say G2 is immortal, they can and have been taken close in the past. G2 Esports' weakest map statistically speaking is Bind with a 67% win rate. Most recently this seemed to be the only map teams were able to best them on within their last few outings. However, against some of Europe's closest competition, Haven has gone the opposite direction a few times for G2, most notably against Party Parrots (5-13) and Prodigy (7-13). TSM, on the other hand, has historically been strong at both of these maps.
While Europe is known more for their Counter-Strike legacy, North America isn't a region that should be slept on, case in point being TSM. Formed from the Ghost Gaming and CLG cores respectively, Taylor "drone" Johnson, Yassine "Subroza" Taoufik, Matthew "Wardell" Yu, James "hazed" Cobb and Stephen "reltuC" Cutler have claimed the first handful of VALORANT events in North America with little to no competition put in their way and while that may be changing, TSM have the potential to take it to the European kings.
With roles that feel much more structured and defined, TSM has its star players in Wardell and Subroza, while drone is their consistent rock that will always perform and can single handily win the team nearly all their pistol rounds. Flanked by them the team's supportive players reltuC and Hazed who both tend to anchor on defensive and assist with entering fragging on offensive rounds. This is a team that becomes more than the sum of their parts, and that's not to say they've been built with discount parts. This team has flash, they do have some magical moments, but their highs are all team-centric which plays a nice foil to G2's more mechanical and brute force approach.
That being said, TSM has taken a dive these past few weeks with a surprising showing against Cloud9 in the Pulse invitational, which further highlights a big weakness they have at the moment. If we ignore the results from the Cash App Gamers For Equality event, due to having TSM Myth as a substitute, TSM's weakest map is Ascent with a 76% win rate. While statistically, this is still impressive this has lead to notable losses to Cloud9 (1-13), T1 (7-13) and together we are terrific, now Team Envy (5-13), this seems to be a thorn in TSM's side and one that could easily be abused by G2 is the two teams were to play in their current forms.
An incredible tournament weekend ends with
@TSM
as the CHAMPIONS of the T1 x
@nerdstgamers
VALORANT Showdown, presented by
@Samsung
Odyssey!
Congratulations!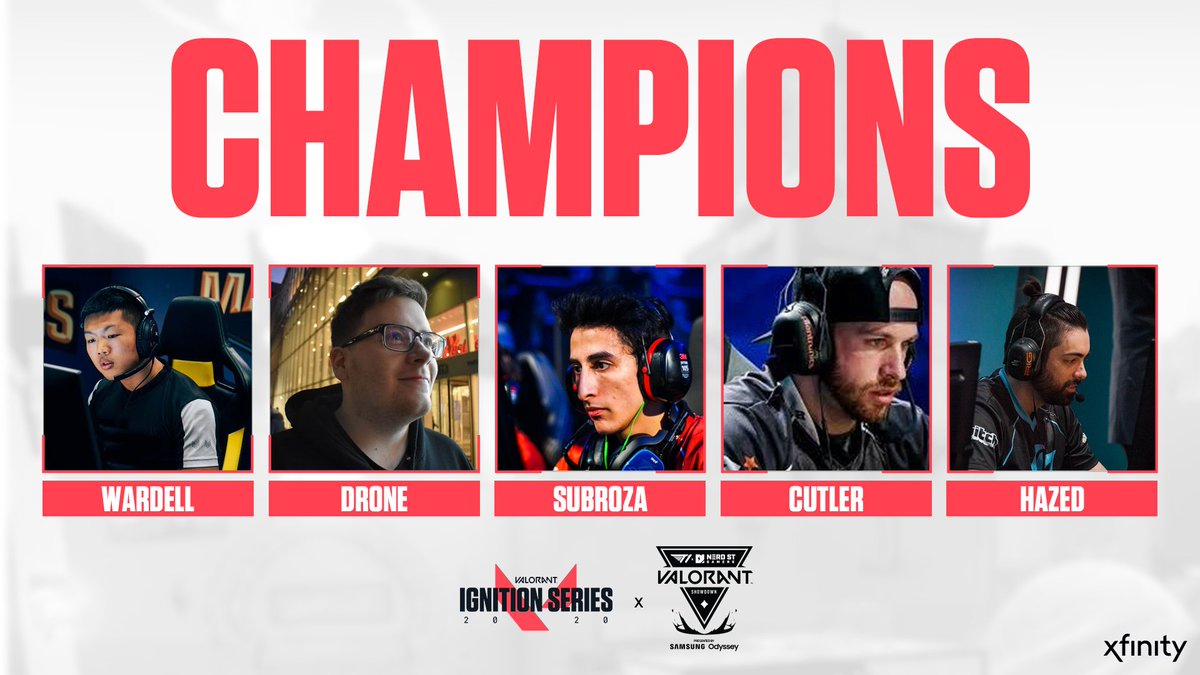 In terms of styles, both teams have a tendency to lean into double Operator setups when available. While G2 takes a more direct approach to their offense, having Mixwell play a very aggressive form of entry with Jett the majority of the time. While effective, you do have to question how long this will work. Jett does pair well with the Operator, and seeing how it's going to be difficult to have your entry also sniper, G2 has to pass the gun to ardiis, who easily could be the team's main Operator on either side if we're being fair. This rigidity might come back to bite them if teams get wise to their Dash entry antics.
However, TSM takes a more measured approach having Drone flash his team in both on offense and on defense. One thing that stands out about this TSM squad is how well they play off one another. Hazed and reltuC both play great at supportive anchors while Drone allows Wardell to take aggressive angles on defense to choke out the map and force the enemy team into awkward positions.
On the flip side, if we're being honest, Hazed and reltuC can be quiet sometimes. Contrast that to the fact that anyone on G2 can look like a superstar given the day and the picture becomes more clear. That's not to slight Hazed and reltuC at all, if anything its a commendation towards davidp, Jacob "pyth" Mourujärvi, and Patryk "paTiTek" Fabrowski who all have had some impressive stand out performances.
At the end of the day, this is a question that lies in the greyest of grey areas. If G2 Esports were to face off against TSM, there is a strong argument to say that G2 wins and, right now, with their surprising loss to Cloud9 perhaps we can raise an eyebrow to their position as clearly the best team in North America. That's not to say that they've already fallen from grace, but more so that they've proven to be mortal, they can and have been beaten, so how do they return? The PAX Invitational should be a nice check-up on the TSM core as they square off against the best North America has to offer. A win for TSM grants a great deal of assurance and makes this hypothetical match against G2 a little more back and forth, but if TSM were to end outside of a top 2 finish things become grim for North America.

Images via Riot Games