The winter royale is back, and better than ever!
21:49, 05 Dec 2019
Duos are back — and bigger than ever. Epic Games announced today, December 5, that the popular Winter Royale Tournament would be returning for 2019. This time in the highly requested duos format.
With the Fortnite Champion Series Finals starting tomorrow, December 6, players and fans alike were eager to find out what would come next for competitive Fortnite. Well, Epic Games has certainly delivered. Winter Royale 2019 will take place from December 20 to December 22 with a total prize pool of $15M USD. This makes it the second most lucrative Fortnite competition ever, only trailing last summer's $40M USD World Cup.
This will be the second annual Winter Royale as well as the second major competitive event of Fortnite - Chapter 2. Winter Royale 2019 will feature three separate tournaments, each played on a different day from December 20-22. All three tournaments will have their own unique scoring format and a $5M USD prize pool. All server regions will be allowed to participate and most notably, the competitions will be platform-specific. This means that PC players and console players will compete separately, a welcome surprise for both.
Winter Royale 2019 is a testament to Fortnite's prolonged and rapid success. The total prize pool for Winter Royale 2019 was a mere $1M USD. Only a year later, Epic Games has upped that by 15X. It's safe to say that Fortnite as an esport is here to stay.
Winter Royale 2019 Duos Tournament is coming Dec 20-22!
Find a partner and get ready for three days of action featuring a different scoring format and $5M prize pool each day. More details and rules coming soon.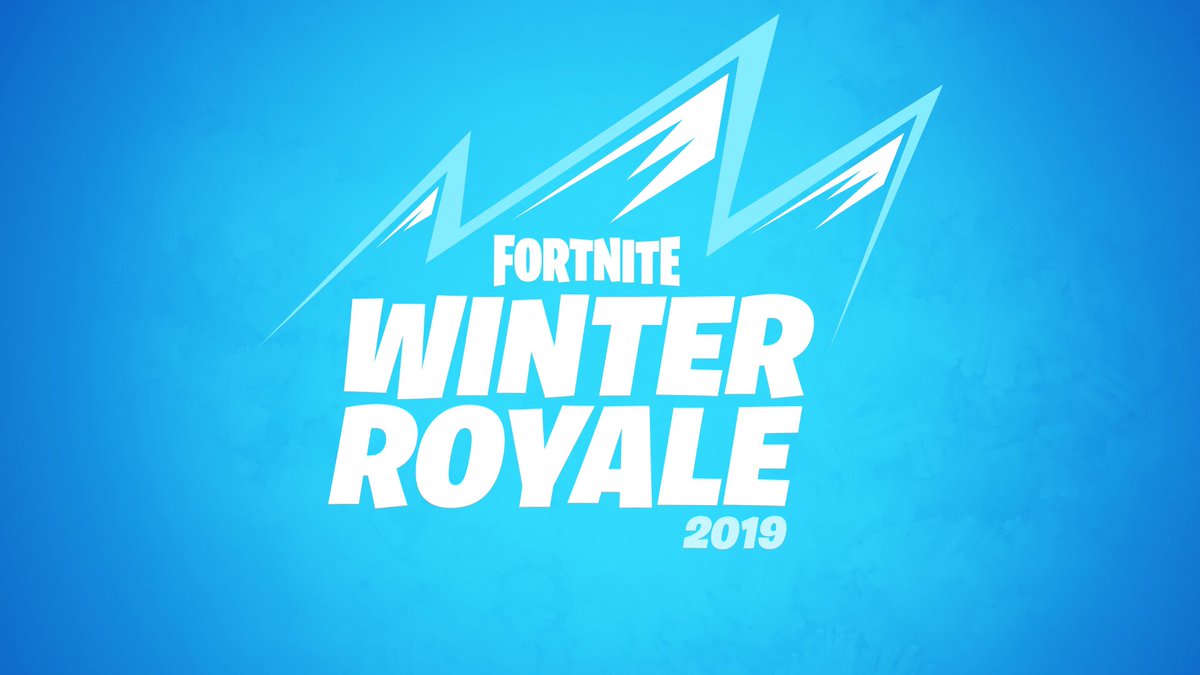 What to Expect
Winter Royale 2019 is sure to be loaded with star-power. We can expect the likes of World Cup Solo Champion, Kyle "Bugha" Giersdor, Williams "Zayt" and Cody "Clix" Conrad to all compete for North America. On the Europe side, Kyle "Mongraal" Jackson and Benjy "benjyfishy" Fish have already confirmed their participation as a duo.
Events like Winter Royale 2019 bring out the best in competitive Fortnite. Anyone in any region, on any platform, can participate. Participation is not locked behind being part of an organization or having "clout" in the competitive Fortnite community. Pro players will have to show why they belong at the top and we will surely see some unknown names climb the ladder with them. With such a large prize pool, placing highly on a single day has the potential to change a player's life forever.
Winter Royale 2018 is responsible for the rise of many famous names we see today. We saw Tom "72Hrs" Mulligan and Davis "Ceice" McClellan make a name for themselves on the North American side. Across the pond, Clement "Skite" Danglot and Dmitri "Mitr0" Van De Vrie took first and third place respectively. These players all got their first big break by placing well in Winter Royale 2018.
2018 vs. 2019
The Winter Royale Tournament will certainly play out differently this time around. For one, Winter Royale 2018 was a solos tournament, this time it will be duos. Secondly, not only has the meta evolved substantially, but the scoring system has changed as well. The loot pool in Chapter 2 has been toned down considerably. Mobility has been reduced drastically and there is less of a focus on wacky items such as the Mythic Infinity Blade that plagued Winter Royale 2018. As far as scoring goes, it used to take 3-4 eliminations to receive one point. Nowadays, one point is rewarded per elimination, giving players who can "slay-out" an advantage. It will be interesting to see if Epic Games reverts to the older scoring formats or decides to implement the more modern formats to Winter Royale 2019.
For now, this is all the information Epic Games has provided us on Winter Royale 2019. Epic Games stated that they will be releasing additional details "soon". The full announcement from Epic Games themselves can be found here.

Image Credit | Epic Games