A new datamine from Fortnite suggests vaulted vehicles like Hoverboards, Golf Carts, and Baller could be making their controversial return.
10:39, 18 Jan 2021
Get ready to put the pedal to the metal in Fortnite Season 2 Chapter 5 because it sounds like a whole host of fan-favourite vehicles will be bringing a blast from the past in this mercenary-packed playground. With each season of Epic Games' battle royale bruiser, there's a stock of new items that are added to proceedings. It's also not unusual to see some get vaulted - only to return at a later date as a surprise addition.
When it comes to Fortnite's many ways of traversing the map, we're currently confined to using Gliders when jumping off the Battle Bus, followed by Motorboats and Cears when on the ground. Adding cars in Chapter 2 Season 3, the "Joy Ride" update was a big overhaul for the way Fortnite works. Still, there are those who'd like a little more choice when choosing their mode of transport. Now, it looks like three forgotten vehicles are about to be unvaulted.
Which Fortnite vaulted vehicles are could come back?
Ballers and Hoverboard have been also updated! We may see them making a return soon
According to a tasty-looking leak from FNBRUnreleased, Hoverboards and Ballers could soon be making their welcome return to the game. If that wasn't enough, a separate tweet claims the all-terrain Golf Carts might also be getting a reprieve. News of these three being unvaulted comes from the fact they've all just been given an update in the game files. It's standard Fortnite practice that something is tweaked just before being added back into competitive play.
Even though some of you can't wait to try out these unvaulted vehicles - especially if you're new to Fortnite - others are going to be unimpressed with the latest news. Golf Carts were almost universally loved, whereas Ballers caused an unwelcome stir when they were described as an OP way to hurt opponents and also get yourselves some extra health.
Players have seen fuel gauges added to vehicles to balance arguments they're too powerful, but that mechanic wouldn't make sense with Hoverboards or Ballers. One idea is an electricity gauge as an alternative and making use of charging stations dotted around the map. If Ballers are on their way back, you can bet Epic will be keeping an eye on how they're received. As with all these things, we're still to get the official nod from Epic. However, this sort of datamine is usually pretty on the money.
Do players want Fortnite vaulted vehicles to be added back into the game?
It looks like Fortnite might be adding back the Golf Cart!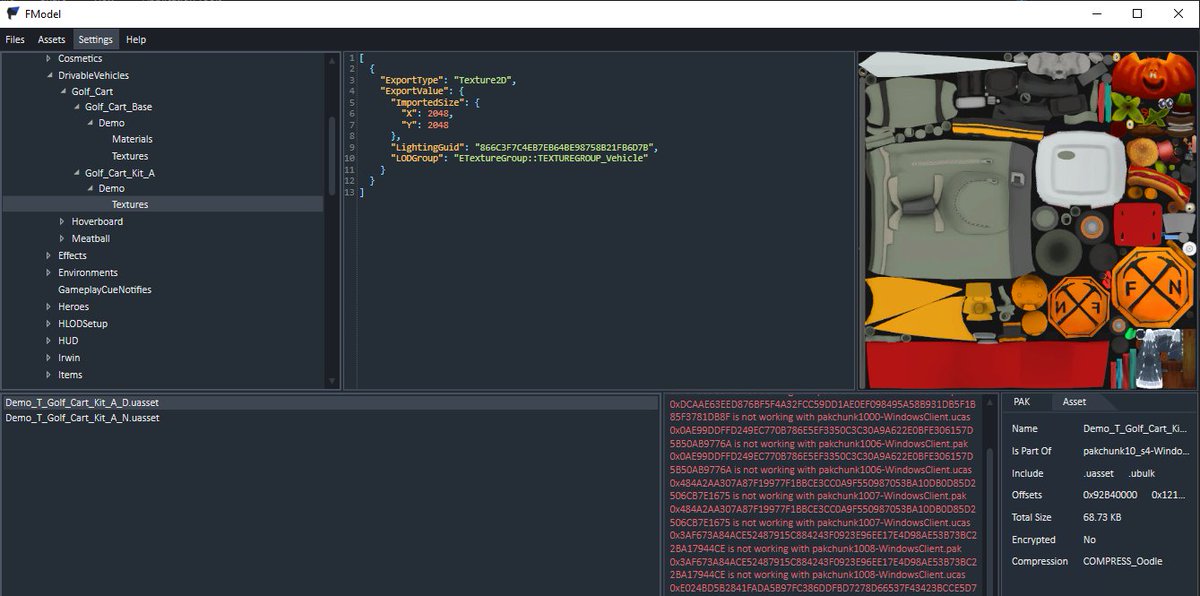 It's no secret that vehicles have become a point of contention since they were first added with Shopping Carts in Season 1 Chapter 4. In particular, the Joy Ride update arrived with more problems than devs expected, leading to a tonne of hilarious glitches - who could forget watching cars cartwheel through Slurpy Swamp? Cars were quickly disabled and later added back in (albeit with a reduced spawn rate).
Nowadays, you still see Cars motoring around the map, however, some decide to avoid them completely. It seems Epic is aware of their divisive status, which has led to more and more weekly challenges involving Cars in some ways. Not all vehicles are quite as hated though. More recently, we saw planes take to the skies as part of Season 5's Christmas celebrations with Snowmando. Will you be stopping by on the 18th hole in your Golf Cart, zoom around on a Hoverboard, and roll about like you're in Jurassic World in a Baller? Either way, we're guessing things are going to get a lot busier out there if the leaks are to be believed.
Stay up to date with all the latest esports and gaming news by checking out our social channels here: Twitter | Facebook | Discord
Images via Epic Games