As Epic Games continues to power ahead with its battle royale giant, players are asking whether Fortnite skins are cross-platform.
16:30, 14 Jan 2021
Since 2017, Fortnite has sat pretty on the battle royale throne and continued to be a gaming phenomenon for the ages. With each new season, Epic Games has continued to churn out content and kept us parting with our V-bucks to buy the Battle Pass and any number of the skins on offer.
With a daily rotation, players have to grab Fortnite skins while they can - for fear of never seeing them again. In particular, the Marvel-themed Chapter 2 Season 4 offered up a whole host of spandex-clad favourites as we expanded our wardrobes with everyone from Storm to Wolverine, Thor to Blade, Daredevil to Doctor Doom.
As we continue to grind our way through the Season 5 Battle Pass, developers have already gifted us some fan-favourite mercenaries as part of the ongoing Zero Point storyline. For the first time ever, PlayStation players were able to suit up as Halo's Master Chief, while Xbox owners could swing the Leviathan Axe as God of War's Kratos. Added to this, there's the imminent arrival of Predator's titular monster, meaning limited edition skins can become a hot commodity.
For some, cross-play is an important part of Fortnite as we jump around between different consoles or PC. Whether you're playing on Nintendo Switch, Xbox, PlayStation, or PC, you'll undoubtedly want to know if your skins are part of your migrating arsenal or locked to whichever system you first signed up for. Thankfully, we've got the answer.

Are Fortnite skins cross-platform?
Hmm, since Master Chief is in Fortnite and the skin is cross-platform and Fortnite is on the Switch...so...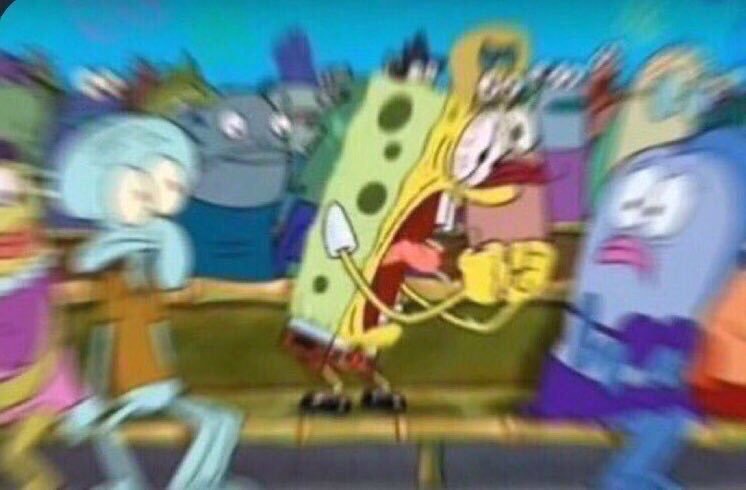 In short, Fortnite skins are fully cross-platform. This means those hard-earned V-bucks you splashed out on PlayStation 5 won't be wasted when you jump off the Battle Bus on Xbox Series X. When the Nintendo Switch port of the game was released in 2018, Epic promised cross-play for most players, however, Sony limited PlayStation owners to logging in through their PSN accounts - which left many of us locked out. For a time, you'd have to have a separate wardrobe on Switch, PC, and Xbox, while your PlayStation skins were left out in the cold by Sony.
These days, it's a completely different story thanks to fully-integrated cross-platform and cross-progression being a major addition to Fortnite in 2019. If you know how, it's relatively easy to enable cross-platform skins. The whole process can take up to 45 minutes, but it's usually less. In a few clicks of a button, you should be able to show off your snazzy array of outfit choices. With the ongoing feud between Apple and Epic still going on, Epic Games has advised all players to sign up for an Epic Games Account to ensure their progress is saved. We'd also advise you do this, unless you fancy changing losing your collection of skins.
How to make Fortnite skins cross-platform
Reasons why I ended up liking Fortnite after hating it for the first 2 years.
1. Cross platform
2. Marvel/DC Skins
3. A way to connect with my nephews
4. It's honestly not just a kids game tbh, you literally kill other players, the reason it's better for kids is no blood
Firstly, head to Epic Games' Fortnite site and sign up for an Epic Games account. Your Epic account serves as a sort of cloud storage system that hosts all your items and V-bucks, while also holding onto your progression. When at the account sign-up page, you'll be asked if you already play Fortnite, click no and navigate to the login screen. Click the "Sign Up with E-mail" button and go through the steps by filling in your details.
Once you've got your account and checked your emails, return to the Epic site and log in with your newly created Epic Games account. Hover over the "Account" section in the top-left corner and scroll down to the "Connections" tab. Find the "Connect" button and select whichever platform you want to carry over from. You should be taken to the respective company's login page (PSN etc.), so simply sign in.
Merging should happen automatically, and you'll see everything under one neat roof. Be warned though, Epic has been flagged with some flaws in the system, and you won't always be able to merge. Most of us signed up for an Epic Games account back in the day, but if you no longer remember your login details, it could be a lot harder to merge accounts. There also used to be a way to "disconnect" PlayStation Network, Xbox Live, Nintendo accounts, but it's since been axed. Unfortunately, you can only have one link per account, meaning you can't try and add your PlayStation Fortnite account to a new Epic Games account if it's already "associated" elsewhere.
For most of us, though, the steps are foolproof and will have you stepping out onto the battlefield in style. Unlike the sometimes complicated system of V-bucks being locked to specific consoles, rest assured that Fortnite skins are fully cross-platform. Now, you just need to decide what your next purchase is going to be and whether you want to take Fortnite on the move with your Nintendo Switch or enjoy Epic Games' "epic" title from the comfort of your own home.
Stay up to date with all the latest esports and gaming news by checking out our social channels here: Twitter | Facebook | Discord
Images via Epic Games