There are both confirmed and unconfirmed titles for the PlayStation 5.
14:05, 09 Jun 2020
The PlayStation 5 launch event "The Future of Gaming" has been confirmed for June 11, after being postponed from the original June 4 date.
See you Thursday, June 11 at 1:00pm Pacific time (9:00pm BST) for a look at the future of gaming on
#PS5
: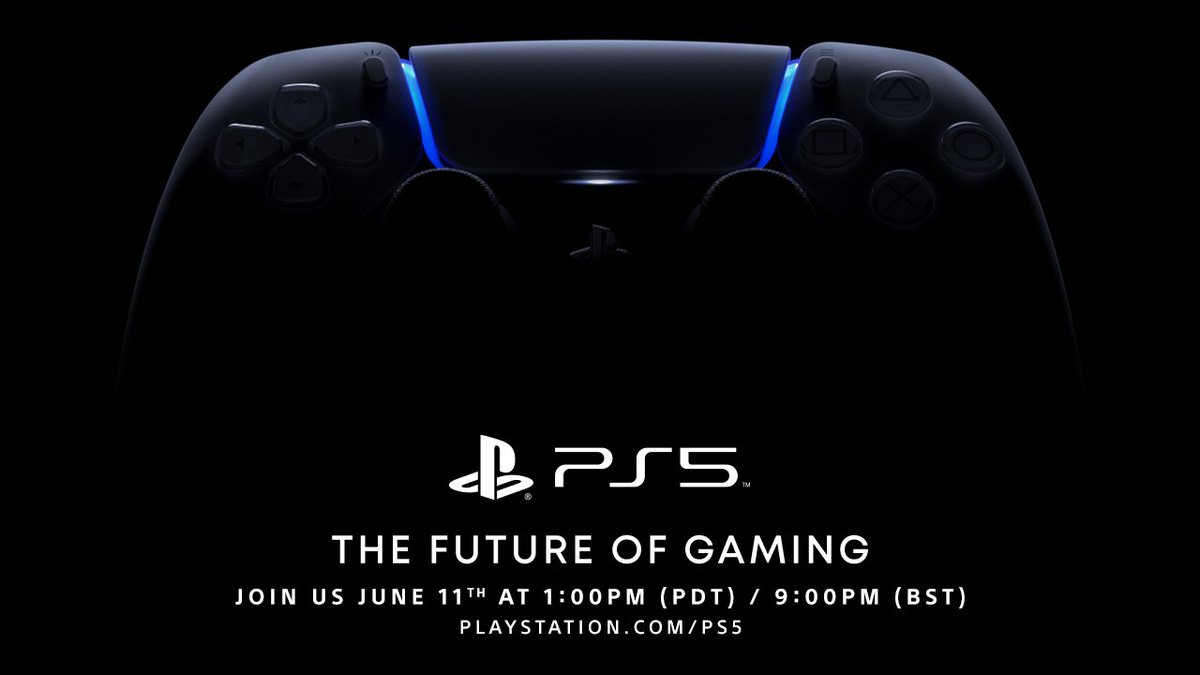 The June 11 date was leaked via Twitch ads and officially announced by PlayStation a few hours after.
At the initial announcement in May, a PlayStation blog by boss Jim Ryan introduced the event, saying:
What is a launch without games? That's why I'm excited to share that we will soon give you a first look at the games you'll be playing after PlayStation 5 launches this holiday.
Assuming plans haven't changed since the company initially detailed the show at the end of May, proceedings should last around an hour and will focus on "the games you'll be playing after PlayStation 5 launches this holiday".
The event will be a major showcase of the power of the PS5 and the gameplay and next-level graphics it can produce with (hopefully) some long demos. What may also be shown in the live event are upcoming PS5 next-gen games, and some of those very titles appear to have been leaked.
PS5 apparently has 38 confirmed games, but which of these they will announce and showcase in the event is yet to be seen.
There are both confirmed and unconfirmed titles for the PlayStation 5, so let's break just some of the titles down.
Assassins Creed Valhalla
Assassins Creed Valhalla was part of the Xbox Series X reveal and Ubisoft then announced the game would indeed come to PS5 (naturally). The Xbox presentation included gameplay from Valhalla. Although the pre-orders are currently only for PC, PS4 and Xbox One, the release date for the title is October 2020, meaning it would be ready even before the release of both next-generation consoles. As Valhalla had an Xbox presentation, it would make sense for Sony to also showcase the graphics and gameplay at "The Future of Gaming" event.
Fortnite
Fornite was confirmed for PS5 in May 2020 by Epic Games and will be playable at the launch of the console. Fortnite will also be migrated to Unreal Engine 5. Given the hype and media already surrounding the port, we could see some gameplay at the upcoming PS5 event for Fortnite.
Rainbow Six Siege / Rainbow Six Quarantine
Ubisoft confirmed to Windows Central that it's planning for RSS to be available on PS5 from launch day. What they did not mention, however, is the appearance of upcoming Tom Clancy franchise title: Rainbow Six Quarantine.
The trailer for Rainbow Six Quarantine was released in June 2019, and the official description of the game states:
The Rainbow Operators will face off against a totally new breed of mutated alien parasite infecting human hosts and their surroundings.
Check out the trailer below (watch for major Resident Evil vibes).
The game was first confirmed as in development at E3 2019, and Ubisoft CEO Yves Guillemot has confirmed it will be on next-gen consoles following a delay in production.
Cyberpunk 2077
The much-hyped futuristic RPG by CD Projekt Red (The Witcher series) has had no PS5 confirmation thus far, and a showcase could be the perfect place to do so. The game releases September 2020 and will be available on Xbox Series X "from the get-go" according to Michal Nowakowski (VP).
Call of Duty: Modern Warfare/Warzone / Call of Duty 2020
A triple-A title is always needed to show off what a console can do at these types of events, and who better to do so than a titan of the gaming industry, Activision?
Taylor Kurosaki (Infinity Ward) has stated that they are planning to launch Warzone, the battle royale spin-off of Modern Warfare, on next-gen consoles. But what of the upcoming title?
While we don't have any official details of what Call of Duty 2020 might be, developers Treyarch could be waiting for the PS5 event to launch the game and reveal the juicy details to the hungry fanbase.
In recent news, Call of Duty 2020 has been uploaded to the PlayStation Network under the name 'The Red Door'. On PS4patches.com you can find the recent patches for games, and an unreleased game named 'The Red Door' has been found to actually be hiding Call of Duty 2020. Could this be another hint that COD 2020 will be part of the PS5 showcase on June 11?
Silent Hills / P.T
Back in March 2020, GGRecon reported on the possibility of the 2014 playable Silent Hill teaser "P.T" being revived and made into a full game.
This was mainly due to rumours that Konami and PlayStation were once again working together, as well as Hideo Kojima himself dropping hints that he was working on a new horror game.
Norman Reedus, star of the Walking Dead and Kojima's 'Death Stranding', appears in the final scene of P.T. He revealed in an interview that he and Kojima "did 'Death Stranding', which was a huge hit, and we're in talks to do other stuff."
While it may be a little far-fetched to hope that Silent Hill could be revived in this showcase, it's not beyond the realms of possibility. What better way to show off a consoles graphics capability than with a horror game?
Resident Evil 8
The Resident Evil series has enjoyed non-stop success in the past decade alone, with the recent release of rebooted Resident Evil 3, so what's to stop Capcom from biting the bullet, and making a new title for the series?
Twitter has been abuzz with rumours of RE8, with game developer 'AestheticGamer" suggesting that Capcom's recent reorganisation of their titles is a hint to a possible new release.
(2/4) the series on all platforms that started at the original reveal event event, but also just today Capcom did the long-awaited request and organized the RE games, made them all the same capitalization, appear in numbered order. Almost like they want to organize them before a
What gameplay demos PlayStation choose to highlight is yet to be seen, but whichever titles they choose to showcase; the PS5 event is not to be missed.
Images via Sony, Ubisoft, Capcom