Twitch ads have revealed the new date for the event.
17:15, 08 Jun 2020
The PlayStation 5 event was due to take place on June 4 but was postponed in an announcement from PlayStation on June 1.
However, thanks to Twitch ads that are seemingly running early, the PS5 event called 'The Future of Gaming' appears to have been rescheduled for June 11.
Looks like a Twitch ad has leaked the new PS5 event date as June 11.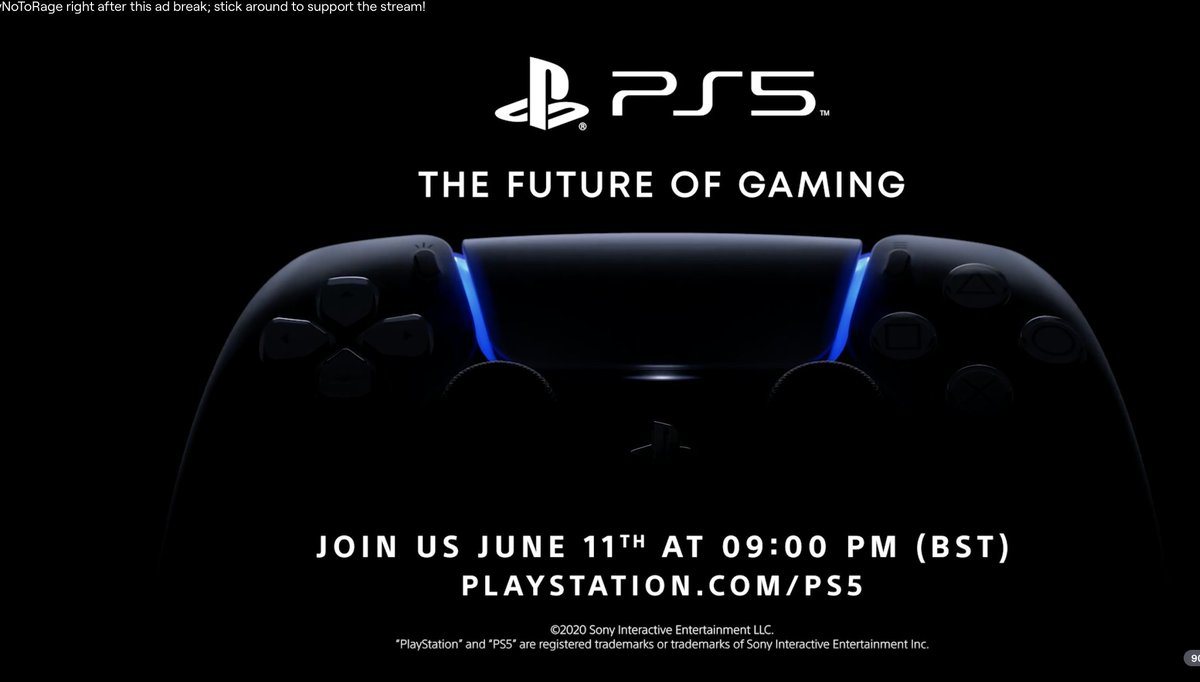 The rescheduled event should provide PlayStation fans with an insight into the features of the next-gen console in a major online showcase.
Check out what we know so far about the PS5.

Images via Sony