'Being able to help out a team reach their goals gives me motivation in itself' - Chrome
18:30, 22 Dec 2020
As the Rocket League esports scene matures, coaches are more and more a vital part of any team that wants to make it big. A coach can provide strategic insights, prepare the players for upcoming matches, and keep the team together in high-pressure situations. GGRecon highlights one of the most outstanding and successful coaches of 2020: Robert "Chrome" Gomez.
Chrome is a seasoned Rocket League veteran, who qualified as a player for Season 2 of the RLCS. After a few seasons in the RLCS, he made it to the world championship with Evil Geniuses in Season 5. This career highlight came just months before his attempt to stay in the RLRS with The Hosses was unsuccessful, and Chrome retired as a player. He wasn't gone, though, as he became the coach for NRG Esports from late 2018 to mid-2019. NRG won the North American RLCS under Chrome's care.
Since October 2019, Chrome has been coaching Spacestation Gaming, and with great success. SSG has reached new heights in the past year, and is now in the conversation for the best team in the world. Chrome's accomplishments haven't gone unnoticed, as he was a finalist for the Esports Coach of the Year award at the Esports Awards. In this interview, Chrome looks back on a crazy year for him and his team.
You stopped competing as a player in 2018, although you still play as the substitute for SSG, and even beat Version1 in The Summit 2. Do you ever miss your days as a pro player?
I do still miss my days as a professional player. The difference between feeling as if I can control the outcome of a game as a player, versus being on the sidelines as a coach, was a big change. I regard myself as a perfectionist, whether it be in my job as a coach or in playing any kind of competitive video game. I have always felt a passion for online gaming and strive to be the best in whatever I do; playing Rocket League certainly is no exception. I think that my competitive nature and experience as a player has only helped me to become a more invested and understanding coach for my players. Despite not playing the game at the highest level anymore, I will always be ready to jump in with the same enthusiasm and passion that I had before 2018.
My biggest motivation for now is winning any LAN and most importantly the World Championship.
You felt like you ended 2019 on a high note. How does 2020 feel for you?
In regard to my job and professional life, 2020 has still felt like a positive year for me. The satisfaction of bringing both my team and my organisation success has been fulfilling and continues to motivate me to be even better at my job. For so many people around the world, this year has been less than ideal. However, the only negative for myself regarding Rocket League has been the absence of LANs. In my personal life, I was fortunate enough to move in with my girlfriend across the country, and I have felt that I am at a good place in my life, along with the success of SSG.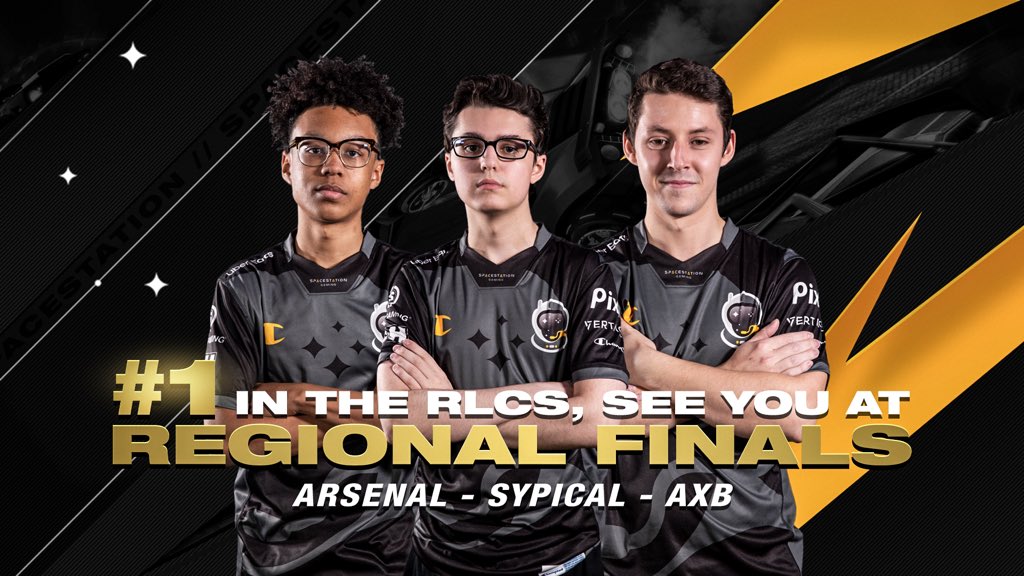 After ending the regular season of Season 9 in first place with a 9-1 record, SSG lost 0-4 in the grand finals against G2 Esports. You said nerves really got to you that series, and it showed in your play. How do you deal with nerves on the team?
I have always instilled in my players that the best way to combat nerves is experience. Since Season 9, we have had a great deal of experience in higher-stakes matches and have steadily improved in terms of anxiety before and during a match. I try to give perspective to my players and help them see the bigger picture as well; remaining focused and remembering that there will always be another match is important. Overall, in the team atmosphere, I am more inclined to be a voice of reason and reassurance in high-stress situations and trust in my players to remain within themselves.
How involved are you with how the team plays?
I am extremely involved with how my team plays and the team dynamic overall. I am present for every scrimmage, match, replay review, and any other team activity as well as making sure they fulfil their organisation obligations. I direct them on playstyle changes, but I like to keep that side of communication open, to understand how my players are feeling in comparison to what I see. During official matches, I advise them during the pause after every goal. After a match, there is a team discussion in which I provide insight or keep the momentum going.
How do you prepare for matches? Do you prepare for specific opponents or specific play styles?
Preparation before a match begins about a week in advance, of course making sure we are not scrimming a team we will be playing against close to the day. Well before a match, I personally review replays from the team we will be playing to get a feel for playstyle, and to take notes. Throughout the week, when we are scrimming, I will observe, while keeping play style tendencies in mind, and advise my team according to those notes. As a team, we may also review the opposing team's replays and have a productive discussion. We prepare for specific opponents and their overall playstyle, and aim to be adaptive even within the span of a single game or series.
If you could change the current meta, what would you like to change?
I do not think there is a single thing I would change about the meta, but I would change how different playstyles can be. One team may be more inclined to ballchase, which requires a much different play style than a team that may sit in net and be more defensive.
How has the lack of LAN events this year affected your job, and the team?
The lack of LANs this year has most affected the team's motivation. In terms of my job, I have been lucky enough to be in a position where it has not had any significant impact.
You've been with Spacestation Gaming for over a year, and you've expressed your love for the organisation throughout the year. What makes SSG such a good org for you?
SSG has been the most supportive and responsive organisation that I have ever worked with. The organisation has always put us first, and shown love and support no matter what. Not only have they been incredibly generous with gear and sponsorships, but they take an active role in growing our individual's brands and new media avenues.
ASTRONAUTS Star Circuit Season 2 champions, Fusion champions, three wins in The Grid, Regional Event champions, and NA Major champions in the Fall Split. What's left to win for SSG? What motivates you?
My biggest motivation for now is winning any LAN and most importantly, the World Championship. Not being able to really make a splash as a player, I still always wanted to win the Worlds event. Being able to help out a team reach their goals gives me motivation in itself.
You've supported the players through this crazy year, but who supported you?
This year has been absolutely a rollercoaster. I definitely want to give a shoutout to my organisation, Shaun "Shonduras" McBride, Shawn "Unit" Pellerin, and everyone behind the scenes. Shoutouts to my team for being a pain in my butt, but always striving to get better and win. Finally, shoutout to my loving girlfriend, Kate, for always supporting me and having my back.