Chaos, Secret, and Virtus.pro have restructured. BDS, G2, and Rogue remain unchanged.
18:00, 18 Sep 2020
The first stage of the Rainbow Six European League was already a banger. We saw some really close and tense matches, some upsets, and we eventually saw one of the best Major Grand Finals of all time. BDS made history, even if it was just online. We take a look at the playing field of Stage 2. Have the teams changed anything up? What do the new players bring to the table?

CHAOS RESTRUCTURE ROSTER
Ville "SHA77E" Palola and Rasmus "REDGROOVE" Larsson had to make way following a disastrous EUL Stage 1 performance by the team. They had been unable to win a single match versus any of the other squads in the league. Rickard "Secretly" Olofsson already had a brief stint with Chaos in early 2020, but was removed after less than two months of play. Apparently, the organisation has now reconsidered the move, as Secretly is back on the roster alongside Arif "Next1" Keskin. The German hasn't had any high-level experience just yet, but was one of the best looking prospects within LowLandLions. He joins his former teammate, Pascal "cryn" Alouane.
Quite a few question marks are surrounding this roster. If it didn't work out the first time, what makes Chaos think that Secretly is a good fit for the team now? Does Next1 have what it takes to compete on EUL level? The players will have to prove that they're ready to become a top team; otherwise their future in the European League is uncertain. If they remain in last place after Stage 2, they will be auto-relegated. Their former player, SHA77E, has already made his way to another roster.
TEAM SECRET ADD PROMISING IGL
Obviously, Secret hadn't been happy with their ninth-place finish during Stage 1. They decided to drop both Niklas "KS" Massierer and Daniel "exp0" Massierer as a response, hoping to restructure the roster around some more promising players. First, they added SHA77E. The Finnish player has already had a decorated career in Rainbow Six. As a part of PENTA, the roster that went on to become G2 Esports, he won the Six Invitational 2018. In Chaos, he hasn't had a good year so far. He finished EUL Stage 1 with a 0.94 rating, well below the best of the league. But SHA77E has already demonstrated his incredible skill ceiling before. So if he were to return to previous heights, then Secret would have a star player on their hands.
Just a few days ago, they followed this up with the signing of Peter "pacbull" Bull, who formerly played for DIVIZON. That team was let go just days after the GSA Finals, where DIVIZON, unfortunately, came in last place. But the tournament wasn't entirely in vain, as pacbull obviously caught the attention of Secret's management. Or maybe it was the regular season of GSA, where the team achieved a fantastic third place. They finished higher than Rogue, and were just two and three points away from G2 and Secret, respectively. Finally, pacbull will get the chance to work with some incredibly talented players. He will have to deliver, as the team is dangerously close to relegation territory.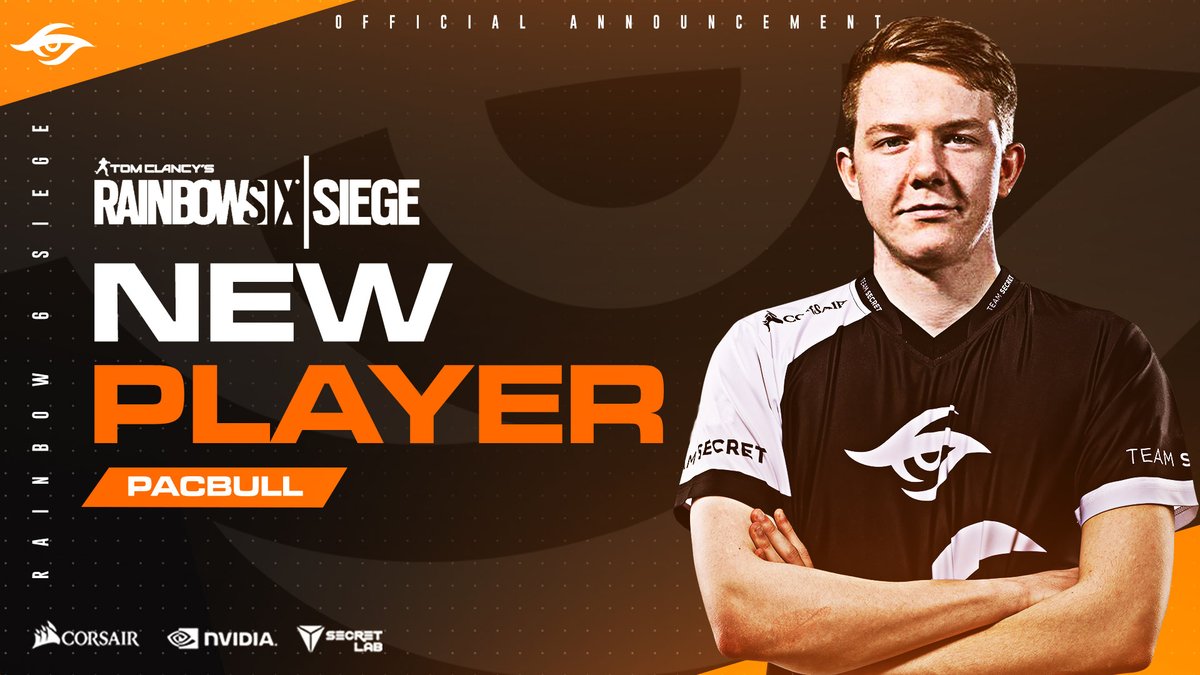 BUSINESS AS USUAL FOR THE TOP TEAMS
BDS, Rogue, and G2 Esports have all retained their rosters from Stage 1. Why would they change anything, and who could they possibly pick up to improve? G2 and BDS can both be happy with their results, and, judging from their league performance, Rogue already have what it takes to beat all of these teams. They only seem to choke in the most important moments, which showed all throughout the August Major. If they manage to fix this particular issue, they will have more than enough individual talent to sweep most of their competition.
From the EU Major participants, only Virtus.pro have brought in new talent. At the start of September, they announced the addition of Andrey "m1loN" Mironov in place of Pavel "Amision" Chebatkov. The young gun just turned 18 a few days ago, and has had virtually zero professional experience so far. But he's surrounded by experienced and successful players, and certainly boasts a lot of individual talent. He'll try his best to shine with this team, but of course, they have quite a tall task ahead. If they want to improve, they'll have to start beating the likes of BDS and Rogue. Even if they only want to retain their placement for the next Major, they will still have to contend with the likes of Team Vitality and Natus Vincere.
With their new analyst, Mees "eaglemees" van der Arend, BDS have already had great success during the Major. At the event, the 18-year-old was trialled, and the management was obviously satisfied with their performance. Now, he's had time to prepare with the team and might elevate them to an even higher level.
But the teams in EUL have had plenty of time to study the matches from the Rainbow Six August Major. Ideally, they will have found some weaknesses in the top teams and will try to exploit them during Stage 2, which begins on September 21. The pressure is undoubtedly on for BDS, Rogue, and G2 Esports to keep their performance up.

Images via Ubisoft | SiegeGG