The PS5 isn't even out yet, but that hasn't stopped some claiming Sony's next-gen console is too big.
16:02, 27 Oct 2020
As the embargos start to lift and the PlayStation 5 is fresh out the box with that new console smell, the internet is awash with its first reviews and hands-on thoughts about Sony's next-gen console. So, apart from the fact it doesn't come in standard black like predecessors, including the PS2, PS3, and PS4, what does everyone else think? Well, according to gamers, size really does matter.
While mobile phones went through that stage of seemingly shrinking to ridiculous amounts before they started to get bigger again, gaming consoles have continued to come in all shapes and sizes.
Following accusations the PS5 looked like a wi-fi router when it was first unveiled, there are now complaints it's "too big". Well, were you really expecting a pint-sized console that would fit neatly under your coffee table?
The goliath size has led to a bizarre trend of people and sites posing their newly unboxed console next to a variety of items. IGN went for the strange idea of posing a standard banana next to the PS5 to add context. Elsewhere, The Verge's Tom Warren went for a different tack and confirmed that while it's a weighty one, it will fit in your TV stand.
Box size comparison , pS5 box reminds me of those
big powerful tube amplifiers.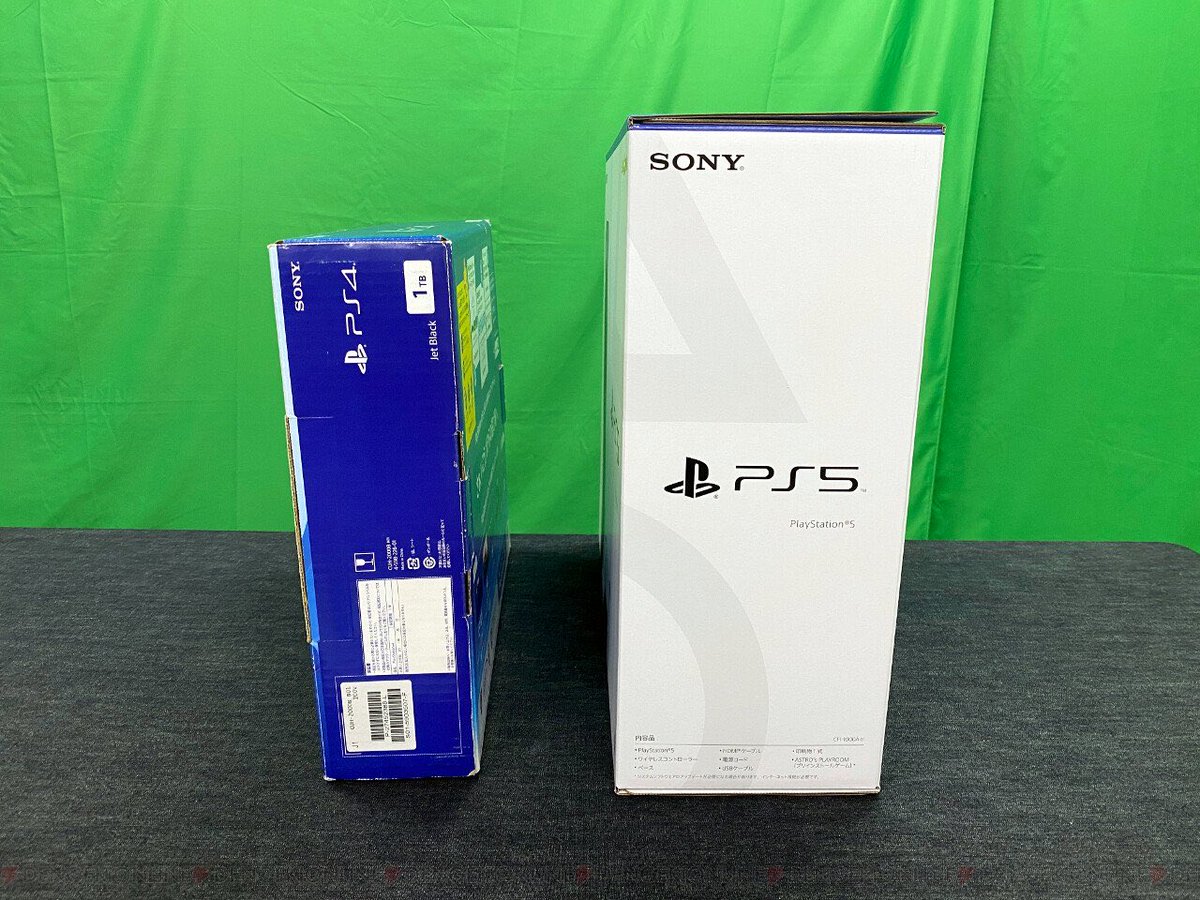 We already knew the PS5 was hefty console, but we finally have a sense of just HOW big it is next to previous hardware generations.
A thread: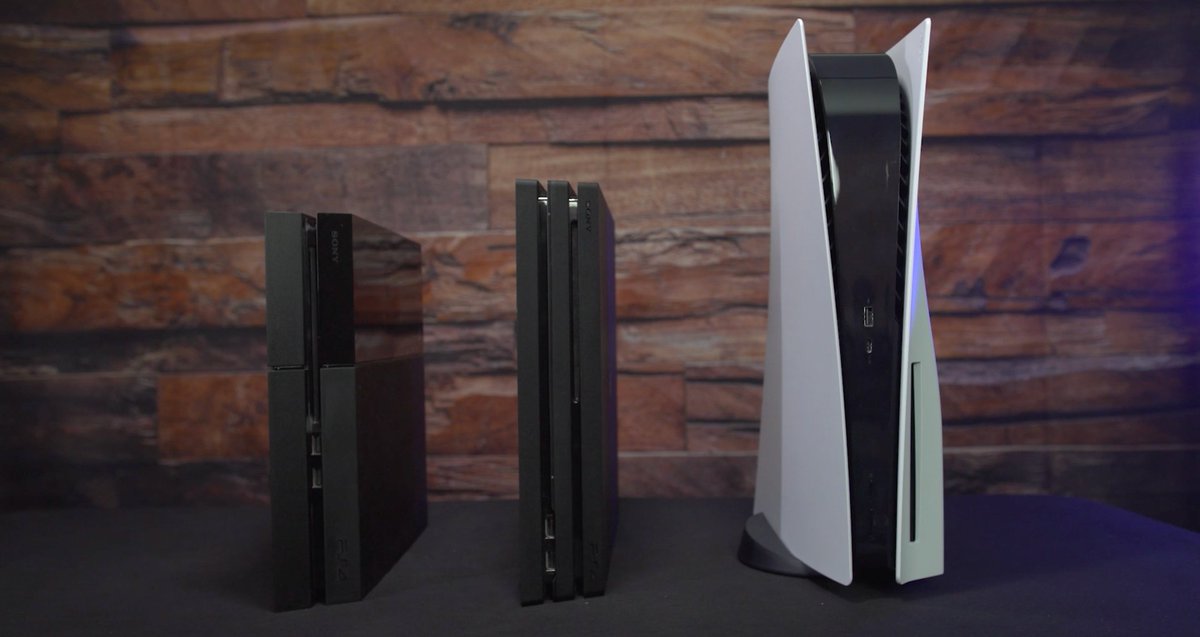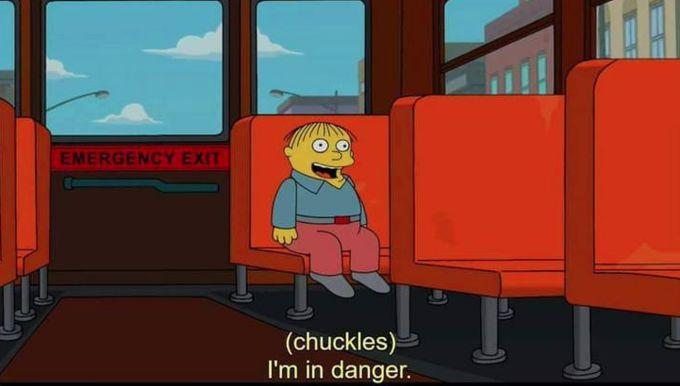 @IGN
RIP to the little media slot in everyone's tv stand.
Crunching the numbers, the PS5 is a real chonker with dimensions of "approximately" 390mm (15.4 inches) tall, 260mm (10.24 inches) deep, and 104mm (4.09 inches) wide. Comparing it to past consoles, it means it's a bit of a beast that is even bigger than the OG Xbox from 2001, the Xbox One, and the massive PS3 that was affectionately dubbed "phat". While you might think going for the digital-only PS5 will shave off some serious sizing, it actually only saves you 12mm.
good news: the PS5 might be big, but it fits inside my TV stand!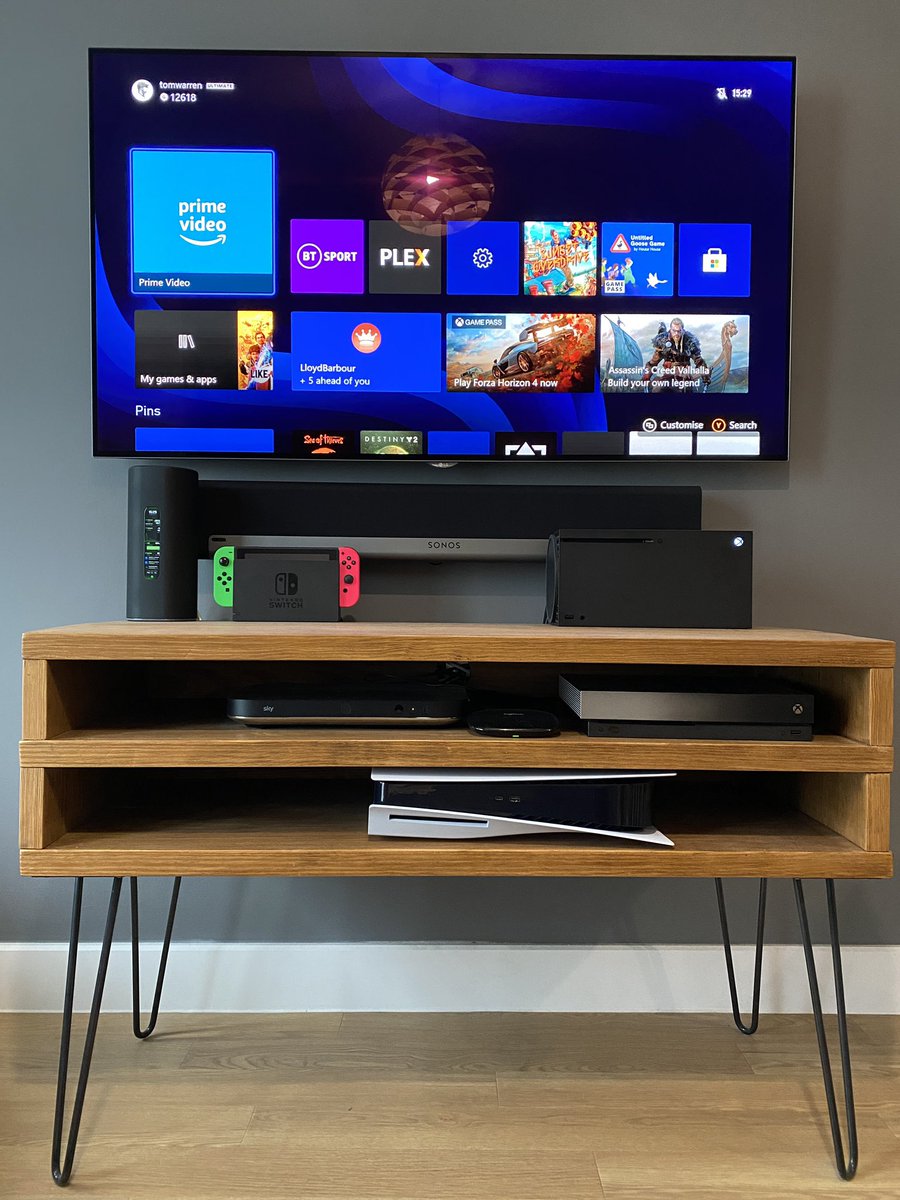 yo wtf the PS5 is so big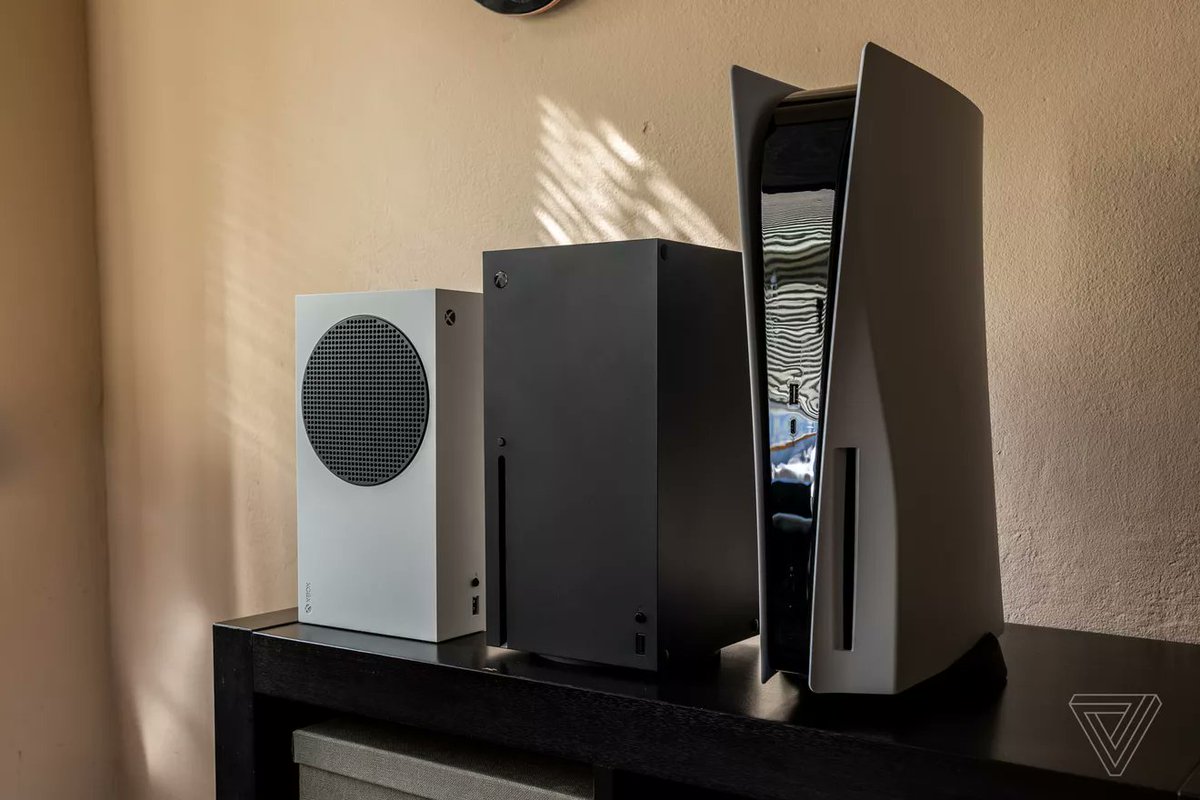 Ill grab the PS5 once the slim model comes out in a year. Which yall know it will. And they gonna make yall feel stupid for still having them big ass "old" PS5s lol
It's only when you put the PS5 next to the likes of the Xbox Series X and Xbox Series S that you really get a scale of its humongous size. That being said, with so much going on under the hood, it was always going to be a struggle to fit the next-gen system inside an old PS One. Elsewhere, we should enjoy the sleek design of how the PS5 looks when compared to consoles like the generic GameCube.
For anyone who thinks the PS5 is too big and is clearly judging a book by its cover, they should also probably steer clear of the box-like Xbox Series X, which some have already described as looking like a washing machine. Hey, it's not our words or views of anyone here. As it stands, there's no official confirmation of a PS5 Slim, but seeing some of the negativity, Sony might be about to put one into production.
Stay up to date with all the latest esports and gaming news by checking out our social channels here: Twitter | Facebook
Images via Sony