paTiTek joins Mixwell on the team.
16:18, 24 Jun 2020
G2 Esports have announced their latest signing to their VALORANT team; paTiTek.
G2 have been building their impressive VALORANT roster over the past few weeks, signing Mixwell most recently as a player and captain.
Rumours are flying regarding future additions to this roster. Another former CS:GO pro, Ardiis, is still pegged to be joining G2, after recently being cleared of cheating allegations by Riot Games.
Patryk "Patitek" Fabrowski has already begun to make a name for himself in the VALORANT esports scene, after performing exceptionally well in the G2 Ignition Series Final on Team Draken.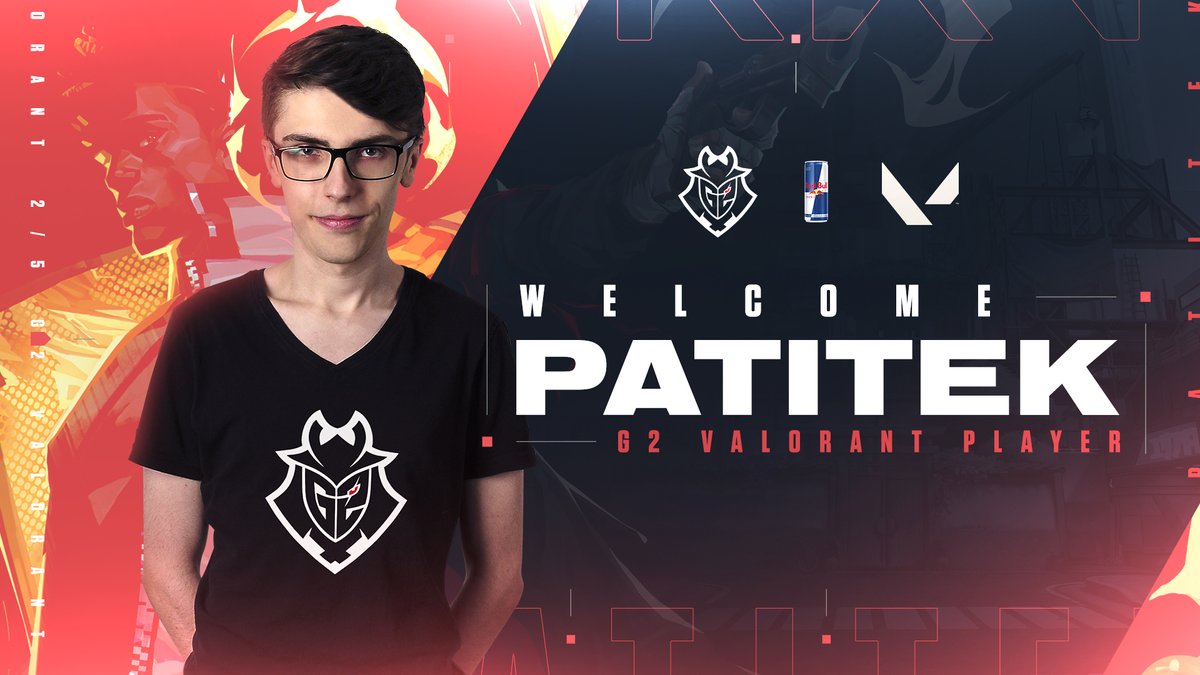 Polish-born Patryk started his esports career as a CS:GO pro player, most recently competing with Polish team Izako Boars. During his time in Counter-Strike, the highlight of his career was in the Good Game League in 2018 with X-Kom, upsetting many teams before taking home the $13,500 top prize.
Watch out for paTiTek's debut in the VALORANT competitive sphere, coming soon.

Images via G2 Esports