The former Uprising and Rebellion DPS spoke with GGRecon about his time with the Montreal Rebellion, how xterra was formed, and his view on the scouting in Overwatch at the moment.
18:00, 21 Jan 2020
After showcasing his talents in 2018 with the Boston Uprising and frankly surprising a lot of people, Stanislav "Mistakes" Danilov not only has created a strong following for himself, but has shown that the European region has a deep well of talent. After his run with the Uprising came to an end in 2019, Mistakes had a brief stint on the Toronto Defiant's academy team, the Montreal Rebellion and even flirted with the idea of retirement. Now, he looks to recapture the glory of playing on the biggest stage in Overwatch this Contenders season and his new team, that he's helped create, plans on making a statement.
Mistakes has lent his skills to a new Overwatch team, xterra. Alongside him are other talented Overwatch Contenders Europe mainstays like fellow Russian players, Denis "Tonic" Rulyov and Andrey "Engh" Sholokhov, and former Gladiators Legion's flex tank, Emil "eMIL" Sandgren. Mistakes spoke with GGRecon about his time with the Montreal Rebellion, how xterra was formed, and his view on the scouting in Overwatch at the moment.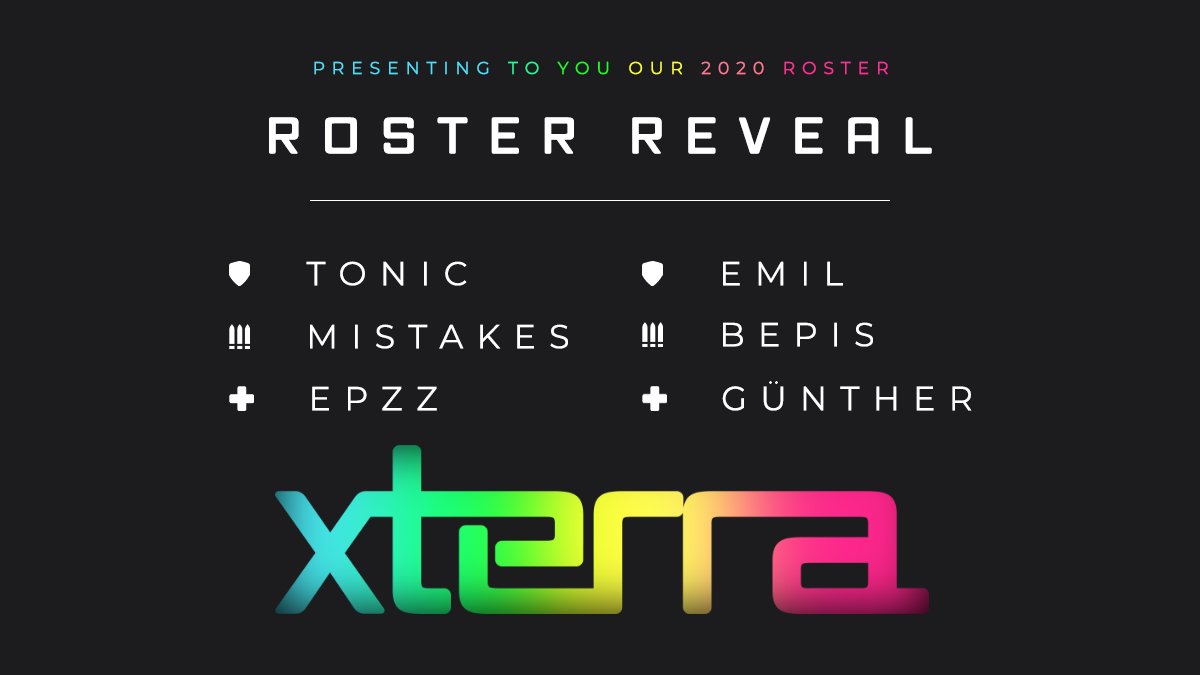 Seeing how you've just parted ways with the Toronto Defiant's academy team, the Montreal Rebellion, could you talk about your time on the team? Would you say it was a good experience overall?

I started playing with Montreal mid season. There were totally 6 matches during group stage and I only played 4 of them. Montreal also had a lot of roster changes lately so it was definitely hard for everyone to get used to each other. Personally I was focused on my own performance after a long break. Generally speaking, I enjoyed being with the team, the atmosphere was very friendly and welcoming thanks to our general manager, Blizzard.
While you were playing with the Rebellion, how often would you work with members of the Toronto Defiant? How was the relationship between the academy and the main roster?

I didn't really work with anyone from Defiant. It was mostly Montreal helping out the Overwatch League team to work on some strategies or warm them up before their official matches.
Upon revealing that you had left the Montreal Rebellion, your former coaches came out and praised you on your leadership within the team. Could you speak to how you helped lead the team? Were you more of a strategist or vocal manager in the game?
I would say my leadership abilities shine mostly behind the scenes when we are doing VOD reviews and talking strategy. I like to talk with my team about what can we work on or what went wrong in our scrims or in our matches.
As a follow-up, would you say that leadership comes naturally to you? Do you find yourself taking up leadership positions in other areas in your life?

Not entirely sure, but I think so. I always liked to be a "hidden leader" if you can call it that way. I believe I can be a leader in any aspect of my life, if I fully understand certain area and know how to do it "right".
It was recently announced that you'll be taking your talents back to Europe alongside the unsigned team, Xterra. Could you talk a little about how the team came together?
After being released from Montreal, most of the team were already full and I couldn't find a good team to join. I came to a conclusion that with the new format of Contenders it might be a good idea to build a team myself. After that I started scouting players and found Bepis. Me and him were building that team together since the very beginning.
On the roster announcement, you guys haven't talked much about a coach? Is that something you guys are taking care of on your own or is there someone behind the scenes?

Finding a good coach nowadays is a tough task, especially that we are an unsigned team and have to go through Open Division. I was mostly looking to get good players at first, but currently we are looking for some staff which can help us in the upcoming season!
The roster does feature quite a lot of veteran talent. Do you guys feel like you need a coach at this point?
I think it depends on the coach. If the person understands the game it surely can be an upgrade for us. Picking up someone just to have him, isn't something we are interested in.
Now you've experienced the struggles and pressure in and around the Overwatch League. I wanted to get your take on how much you think the upcoming travel schedule is going to impact teams and players?
I assume traveling that much can lead to players or staff being sick frequently. That means having a bigger roster can help solve those problems. When I came to North America to play with Boston, I got sick twice during this year. I wasn't used to such climate and stress, everything around me was different.
Is there anything that you've thought of that hasn't really been talked about? Anything from your point of view that sticks out?

Generally speaking I believe teams need to work on their scouting process, there is a lot of talent currently being overlooked.
When last we spoke, you seemed to have this drive and passion for the game. No matter what needed to be done, what hero you needed to learn for the team, you would do it no questions asked. Could you shed some light on where that determination comes from?
I'm a competitive person for my entire life. Since Overwatch is a team game you have to have the mentality of helping your team and do what it takes for the TEAM to succeed. I don't really care how others will look at me until my team wins.
Last but not least, the new year is coming up and I've got to ask; where are you headed from here? What are your plans for 2020 and the future?
My future plans are quite simple: showing everyone that I'm an underrated player and going back to the Overwatch League. I truly believe that I have everything to compete on the big stage once again and I will try to prove it!
Images via Blizzard Entertainment