Call of Duty: Black Ops Cold War players are left confused by a strange tram and bus hybrid vehicle that has found its way onto the game's Moscow map.
13:14, 26 Nov 2020
Remember that whole blue and black/white and cold dress debacle? Well, now it's back - in Call of Duty form. While we're enjoying dropping into the maps of Black Ops Cold War, the inclusion of a particular mode of transport has sparked more debate than we would've expected. Everyone has their favourite of the new multiplayer maps, but for many, the snowy backdrop of "Moscow" is one of the best Treyarch and Activision has to offer.
With Black Ops Cold War being set in the middle of the battle between the USA and the Soviet Union, it's no surprise the game's multiplayer has homaged this with "Moscow". The map's description reads, "A CIA safe house in the heart of the Soviet Union has been discovered, forcing open conflict in the streets of Moscow". However, it seems the developers missed out the bit about the tram-bus hybrid that has everyone scratching their heads.
What is the Call of Duty tram bus mystery?
Over on TikTok, a bizarre clip of the tram bus/bus tram has gone viral. In the short video, two players are seen arguing over what this vehicle is. Adding to the confusion, Treyarch has reportedly referred to it as a tram, while Activision is calling it a bus.
As the debate continues, the video's comments could clear up some of the confusion. One viewer said, "A trolleybus (trolley bus, trolley coach, trackless trolley) is an electric bus that draws power from dual overhead wires". Another mused, "It's a f*****g cable car", while a third said, "When Treyarch rushes a game without making sure there's nothing really wrong with it".
In the end, many thought it was just another oversight by those who built the game. Black Ops Cold War might be the biggest CoD game to date and include an impressive story mode alongside slew of multiplayer maps, but that doesn't mean the developers got every bit of continuity right. Interestingly, we've done some digging and think we've cracked the code so you don't have to.
What is the Call of Duty tram bus really?
Moscow trolleybus, 1935 - 2020, RIP
(Soviet Wanderers)
2/2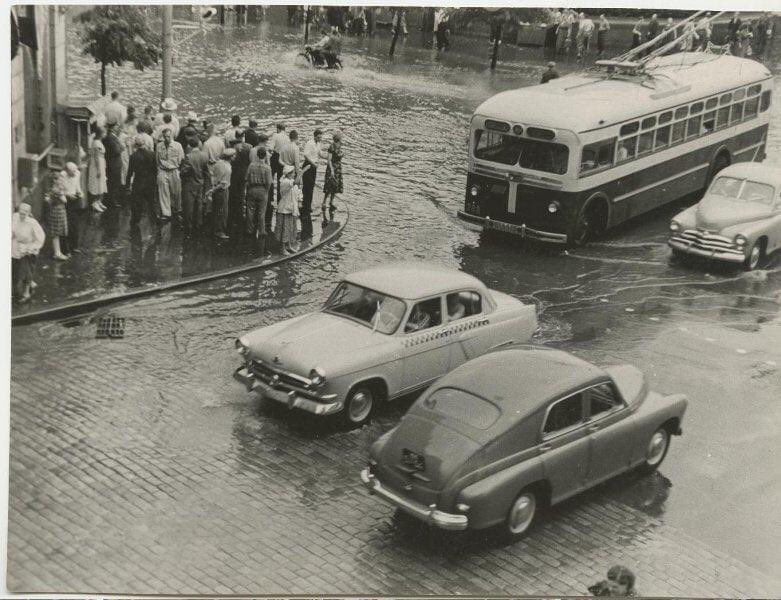 By the looks of it, the first comment was right and this is a trolleybus. They were first introduced in Berlin in 1882 and grew in popularity as they spread to countries including the United Kingdom, the USA, and even Russia. In fact, Moscow has had a trolleybus system since 1933. Up until 2017, Moscow had the largest trolleybus network in the world thanks to 370 miles of cable and some one million passengers riding every day.
Unfortunately, the city's transit agency announced all trolleybuses were being retired in 2020. Moscow has now switched over to the more reliable format of standard electric buses. Even if you can't ride Moscow's trolleybus in real-life, at least you can still do it in Call of Duty: Black Ops Cold War. So there we have it, trolleybus mystery solved!
Stay up to date with all the latest esports and gaming news by checking out our social channels here: Twitter | Facebook | Discord
Images via Activision