British Hurricane Announce 2020 Roster And Set Their Sights On LANs
19:55, 21 Dec 2019
Today, the London Spitfire's academy team, the British Hurricane, have formally announced their roster for the upcoming 2020 season.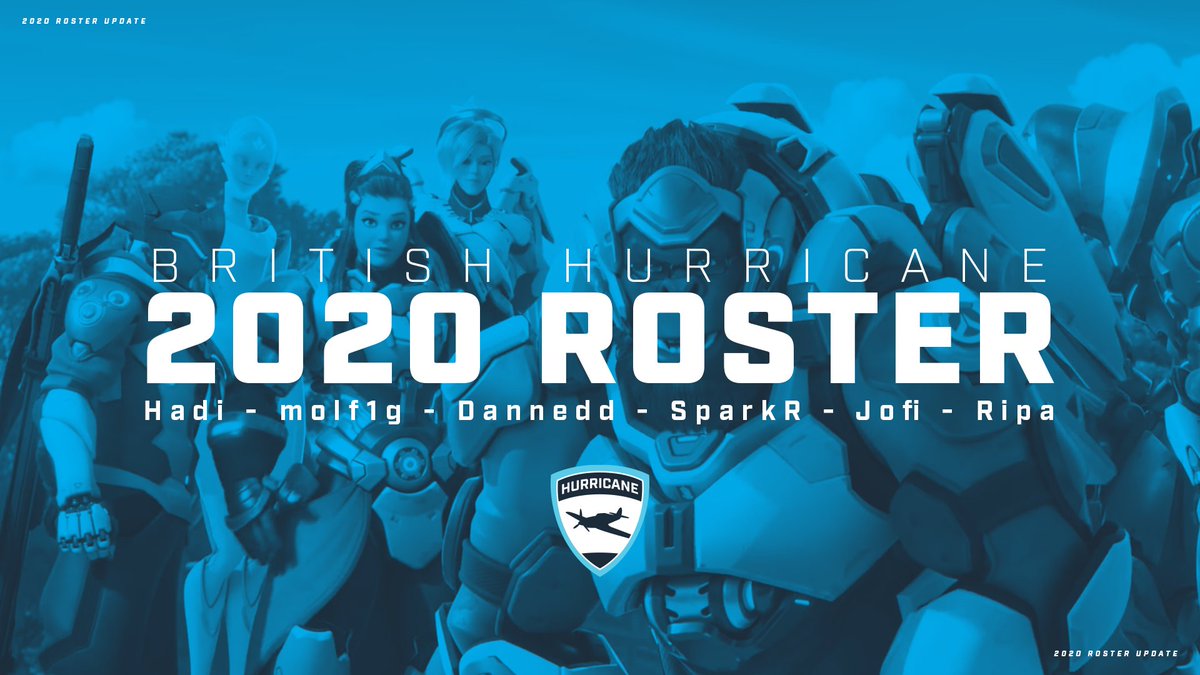 The announcement also has confirmed that former Los Angeles Gladiators flex support Riku "Ripa" Toivanen has joined the roster. He and the Gladiators managed a very respectable playoff run towards the tail end of 2019 with a victory over the Hangzhou Spark and two losses to the Vancouver Titans and the San Francisco Shock.
The team also reported that DPS player Samir "Tsuna" Ikram has officially departed the team after two seasons of play and nearly a year of service with the Hurricane. With his tenure on the Hurricane, the team managed a 2nd place finish during Overwatch Contenders: Europe Season 1, a 3-4th finish in Season 2, and a disappointing showing at the Atlantic Showdown that spring.
The Hurricane also recently added coach Xavier "CommanderX" Harvy to assist fellow coach Joshua "Elbion" Tuffs and fill in duties after French Overwatch legend and former Hurricane head coach Jean-Louis "KnOxXx" Boyer retired from the scene just a few months prior.
Give a warm welcome to our new coach
@CommanderX_
!
He recently worked with team UK in
#OWWC2019
and we can't wait to tackle the new season with him!
#FangsOut
🛩️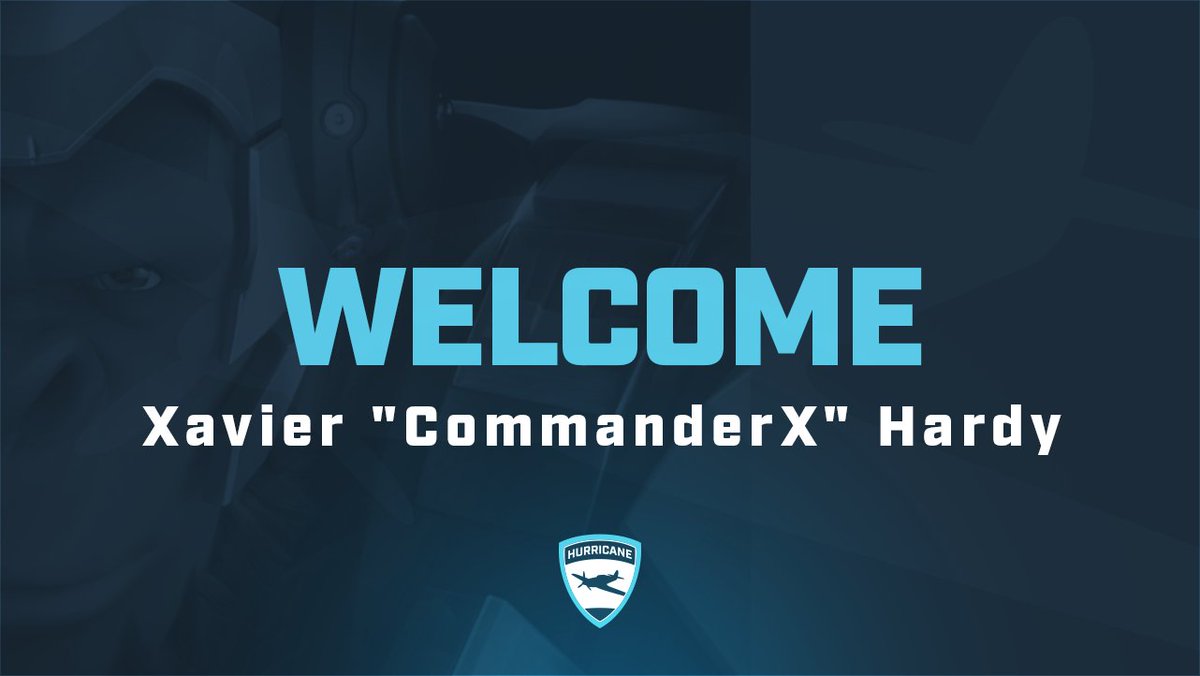 "Going into 2020 we wanted to find a balance between raw skill and building the right atmosphere for the team," Coach Elbion commented. "We wanted to make sure that the roster was one we enjoyed working with day in and day out for the next year."
"On that note, we have two new members on the Hurricane. CommanderX has joined the staff and has been a great asset already, bringing a level of data work that I've never seen in years of working in esports."
"Ripa joins us from the Gladiators, meaning we have our own Finnish support duo now." Elbion also explained that replacing longtime Swedish flex support and European darling Jakob "bock1" Kleveland was not a simple task. "Ripa has fit in well with the roster already, and we're excited to help him show what he can do when he has a starting spot."
Elbion also doted on the team's young Swedish DPS ace, William "SparkR" Andersson. "SparkR has moved up from our development player to our starting hitscan. [He] spent most of 2019 watching scrims instead of playing in them, but he's worked hard and learns quickly."
"We felt he's earned the spot. So you'll see much more of him in 2020."
"As for our goals next year, it's all about LAN events," Elbion explained. "We plan on making every LAN we can, and taking home as many trophies as we can to prove the talent in our roster and move them up to the Overwatch League."
The Hurricane recently won Overwatch Open Divison's inaugural Breakable Barriers tournament with a dominant undefeated run throughout the event featuring wins over Novus Ordo Seclorum, HSL Academy, Vox Nihili, and Rasberry Racers. The team now is tending their victory and awaiting more information about the upcoming 2020 Overwatch Contenders season.
Their parent team, the London Spitfire, take flight on February 8th in their season opener held in New York City against the home team, the New York Excelsior.
Image via Blizzard Entertainment and Overwatch Contenders