European VALORANT is getting much closer to seeing a new champion.
19:30, 15 Sep 2020
As VALORANT's Ignition Series comes to a close worldwide, RFRSH's BLAST Twitch Invitational played battleground to four of the best teams Europe has to offer. Team Liquid, Ninjas in Pyjamas, and FunPlus Phoenix all battled the undisputed kings of European VALORANT - G2 Esports. Was anyone able to unseat Europe's best team? How substantial is Breach in the new patch? These are your key takeaways from the BLAST Twitch Invitational.
A Phoenix On The Rise
FunPlus Phoenix (FPX) came just short of toppling G2 Esports in the grand final of RFRSH's BLAST Twitch Invitational, and they seem like the only team that can take the kings of Europe to their limits. Their standout stars, Kirill "ANGE1" Karasiow and Pontus "Zyppan" Eek, both still lead FunPlus Phoenix's offensive threats and drive the squad forward in the team's victories. According to vlr.gg, ANGE1 managed to put up a 225.3 average combat score (ACS) across the entire event, while Zyppan scored a 214.6 ACS. These numbers should be considered respectable when you look at just how talent dense this particular event was, and how few matches were played.
When looking at the European VALORANT space, both these spearheads need to be on point if FPX is going to see continued success and to be fair to them, they are consistently on form. When we look at their performance in their grand finals performance against G2 Esports, both ANGE1, Zyppan and Andrey "Shao" Kiprsky were able to put up a strong statistical showing even in a loss. This is a fantastic sign of things to come and a strong metric when looking at the future of this team. FunPlus Phoenix is just hairs away from taking loosening the grip G2 has on Europe and making pundits question their predictive models when looking at future events.
G2 Still On Top
Even though the grand finals of the BLAST Twitch Invitational was a back and forth battle, G2 Esports still reign as your undisputed kings of European VALORANT. Chalking up another win, their seventh in a row to be exact, G2 will undoubtedly go down in the history books as one of the first, best teams in VALORANT history. With how dominant they've been across this past two-month stretch, at this point, it's hard to deny them that right, and this victory at the BLAST Twitch Invitational only further emphasises that narrative.
when crea tp's infront of you 4 rounds in a row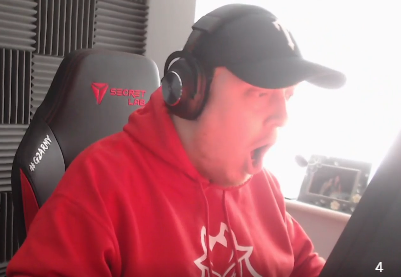 When you have players like Ardis "ardiis" Svarenieks, who continues to impress as easily the most consistent star in Europe, it's difficult not to play with confidence. Throughout the event, ardiis put up a staggering 236.9 average combat score (ACS) on Raze and Sova, Alongside him sits the team's all-star, equal parts veteran presence and Jett phenom, Oscar "mixwell" Cañellas Colocho, someone who drew a bit of criticism when taking the Operator out of the hands of ardiis to easily one of the best snipers in Europe. Again, when you have players like that, and consistent supports like David "Davidp" Prins and Patryk "paTiTek" Fabrowski, how can you not play with confidence? That said, G2 have to remain honest. There can be times where they adopt a bit too much reckless abandon and drop some crucial rounds. However, that is as far as you can go when criticising them currently, some harmless over-aggression, that's how dominant they've been since debuting as a team.
The Ninjas Swing And Miss
Ninjas in Pyjamas needed a strong finish. However, it looks like they'll finish out the Ignition Series on a sour note - taking two quick losses to end their run at the BLAST Twitch Invitational. Taking a look at their match against G2 Esports, NIP looks lethargic on their Ascent executes. Each of their attacking rounds, they slowly attempt to take control of mid-courtyard, which proves to be difficult due to the depth of talent on the G2 starting lineup. Past that point, nothing else seems to be clicking.
This isn't a roster that has a weak link that you can point to and say "yes, this is the player that could be replaced." Yes, statistically speaking Charles "CREA" Beauvois did not have a good event, but this could just be a singular showing rather than a pattern beginning to show itself. This feels a little more structural, or the team struggling to find an identity, because this wasn't an isolated case. Both their losses, to G2 Esports and to Team Liquid, both came by way of fairly confident defeats. When it comes to past events, NIP had a respectable showing previous at the LVL Clash 2, but BONK, a promising amateur team ended their run, but one that NIP should be able to handle easily enough.

Breach Is On The Menu
Breach seemed to be a hot commodity this weekend, as all four teams seemed to feature him on the lion's share of VALORANT's map pool. Of the few exceptions, G2 Esports, still preferred Sage, even with her Barrier Orb being nerfed in patch 1.07, on Ascent. Alongside them stood Ninjas in Pyjamas, who also dropped the Breach on Ascent as well in favour of Raze. Having a third flash added to his tool kit, it seems to look like Breach will continue to be a staple in the European metagame for the foreseeable future. However, this opens up a conversation point when looking at North America's metagame, who seem to favour Phoenix instead.
Team Liquid's Breach mainstay, Adam "ec1s" Eccles, showcases just how obnoxious Breach can be, as the team battled FunPlus Phoenix in their upper bracket match during the BLAST Twitch VALORANT Invitational. On round eight, after a handful of attempt in the rounds previous, Team Liquid finally gain control of Mid-Mail and the entrance B Heaven. They use this, alongside a coordinated push from B Garage along with ec1s' Rolling Thunder to blitz the point, taking FPX by surprise.

Images via Riot Games