Want to change your Island name? Or maybe craft multiple items at once? You're not alone.
18:00, 18 May 2020
Animal Crossing: New Horizons has been delighting fans worldwide for almost two months, and its popularity only continues to rise. ACNH has, so far, implemented six patches in total, including things like seasonal events (Bunny Day & Nature Day), general online-play game functionality updates (Best Friends & Nook Link), and most recently – the introduction of an Art wing to the Museum, as well as visiting characters such as Redd (the art dealer) and Leif (the gardener).
However, even with all these changes, ACNH still has a long way to go. Many in-game menus and gameplay options are simply not slick or intuitive enough, and in a few ways, the game feels like a very good beta with a hefty price tag.
The Animal Crossing community regularly comes together on Reddit, Facebook, and Twitter to voice their opinions on the quality of life changes the game simply must make to continue its success and their interest.
Multiple Purchase & Crafting Capabilities
One of these is "multiplying". Players would die for the chance to craft multiple items at once, as well as buy multiple items at once through Nook Shopping or Nook Miles Redemption (perhaps a Basket system would work).
society if we could craft multiple items at once in acnh
I wish you could craft multiple items at a time so i don't have to spend 10 minutes crafting the same item sigh
#AnimalCrossing
#ACNH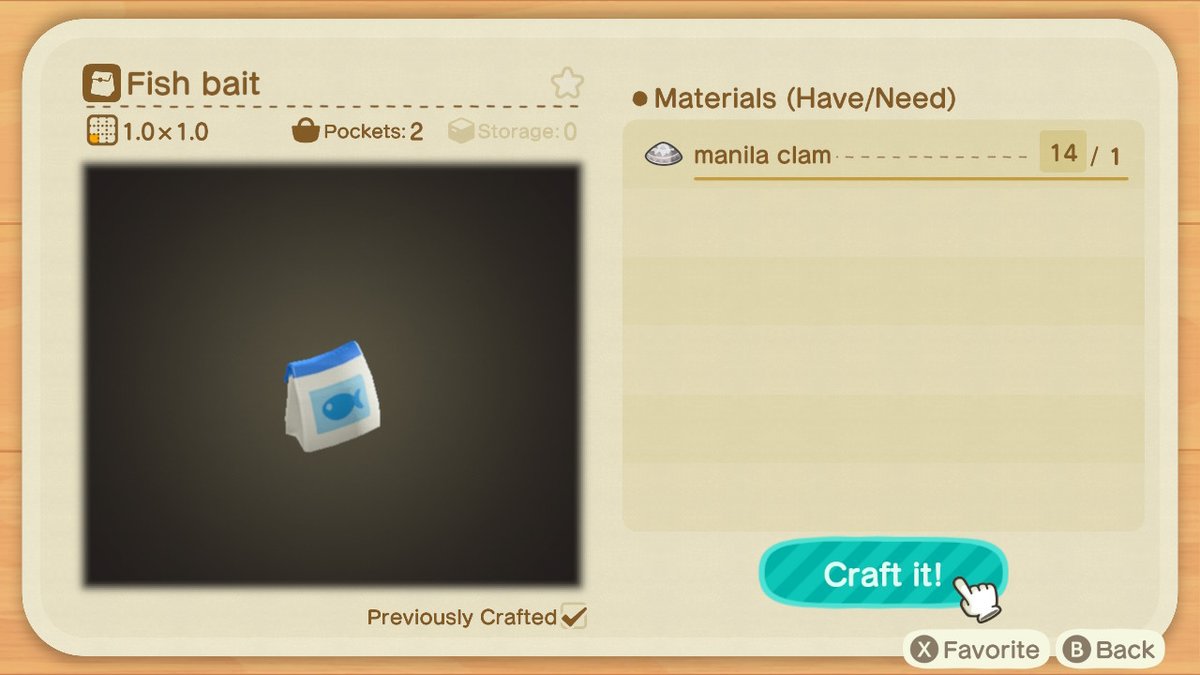 On the surface, this seems like a relatively easy fix on the part of Nintendo. If your character has the necessary materials in their Inventory, why not add the functionality to craft as many of one item as you please?
As for Buying in bulk, Nook Miles Tickets are the worst offender. Printing a NMT can take years off your life, and once printed, the rigamarole must repeat again.
The changing room in the Able Sisters Tailors is also a place where a Basket system could be used to max potential, allowing your character to Select all the items they wish to buy and checkout in one sweeping motion.
Changing Your Island Name
This is a tricky one. You are warned when it comes to naming your Island that you will not be able to change this (for reasons possibly relating to save files), but players would still relish the opportunity to do so. This could be for any number of reasons – one being they simply don't like it anymore, or perhaps they've decorated their island with a theme, for which the name no longer applies.
Players frustrated with the inability to change their Island name have even gone so far as to restart the entire game.
Restarting ACNH just so I can change my island name 🤭✌🏽
Players aren't asking for much in the grand scheme of things, and are even offering their own ideas about how to combat this problem, including paying a large amount of Bells, or a one-time name change option.
We, for one, hope Nintendo addresses this major issue quickly, before too many players decide enough is enough – and decide to do a major reset, losing their 5-star Island they worked so hard on.
360-Degree Camera
ACNH players are torn on this issue. Whilst a 360-degree camera is available inside houses, it isn't usable outside in your Island, and there are a few reasons why certain players want this, and others aren't so bothered. There is an argument that stylistically, a 360-degree outside view does not make sense in the aesthetic brand of Animal Crossing, running alongside all its previous titles.
why do people keep suggesting a 360 camera for acnh, that just seems like it would ruin the series' style
However, going back to the aforementioned "very good beta" description, some players are incensed at the lack of camera rotation, and says "it's 2020 and this is a AAA game."
Stuff I would have wanted in
#AnimalCrossing
: New Horizons.
#ACNH
1. 360 degree camera outside. It's enormously annoying how the front-facing camera is always obscuring your view of things. I know it's a major engine and art asset change, but it's 2020 and this is a AAA game.
It's true that while ruination of the games inherent style could occur if this update were to happen, the 360-degree camera is present inside homes, so why not outside? Players are being forced to change their island layout to conform to this camera restriction, meaning some are growing frustrated with how it looks.
Isabelle's Announcements
Several ACNH players have voiced their opinion on wholesome Isabelle's morning announcements – or lack thereof. Her announcements are not informative enough, and Animal Crossing players would love her to mention the visiting of vendors, weather, and more.
Can they at least have Isabelle let you know when vendors or whoever are in town in the morning announcements they didn't give her enough dialogue variety
listen don't cancel me for this but I'm kinda over Isabelle's daily announcements. It was cute at first but if you're not gonna tell me that flick or cj is there or the weather or things like that I just don't have any interest in reading anymore
Adding more Isabelle dialogue options should be a breeze for Nintendo, and this is something we do expect to see in forthcoming updates.
Customisation Options
Not quite so hot a topic, but a relevant one nonetheless is the customisation option for fences.
I know there's a lot of talk about what new features should/shouldn't be added to animal crossing but literally all I want is customizable fences. I want to be able to paint the fences P L E A S E
As one ACNH fan points out on Twitter, the Nintendo games trailer itself showed white picket fences – but none are available in the game. This led players to believe a painting option would be available for fences, but alas, no such option is present.
ok umm idk if anyone noticed this but they showed a white picket fence in the animal crossing trailers but we still can't paint fences 😭😭
#ACNH
#AnimalCrossingNewHorizon
For those Animal Crossing players who want the "white picket fence" of their dreams, they may have a little longer to wait.
Travelling to Other Islands
Travelling to another Island in Animal Crossing: New Horizons can be a tedious process. When arriving at your Airport, you are then subject to several voice lines from Orville the Dodo before you can jet off to your destination, including "connecting to the internet". For most players, this seems odd, considering the in-game Nook Phone pings you when a Best Friend comes online, surely because your Switch is always connected to Wi-Fi(?)
The cutscenes are also a nuisance, and many make the point that ACNH implements these to prevent from using boring loading screens.
@Mattiehhh
I know, the online system is so clunky on ACNH, you have to go through so many dialog options at the airport and the loading screens are so slow
Icons for Characters on Map
ACNH player will be familiar with the frustration of trying to find the tiny Daisy Mae on a Sunday, as she hides her small frame behind trees, or not being alerted to the fact CJ is around (by Isabelle too…) because he isn't always visible. Some ACNH players have requested icons on their mini-map, showing them where NPC characters, visitors, and villagers are at that current moment.
This would definitely help with finding those pesky vendors, as well as delivering lost items back to your Villager buddies.
So, what will the next update include?
The next Animal Crossing: New Horizons big patch and update is due in the next few weeks for the Summer season. Eagle-eyed dataminers, and players who sniff out odd dialogue in-game (such as coffee fanatic Brewster coming up in conversation), have come up with their thoughts on what might be coming soon.
Several YouTube videos, including one by Nikachu appear to leak new updates that they purport to be coming soon, including new shops, new NPC's, and new gameplay mechanics.
While none of the QOL updates we've discussed were included in these videos, with every new update Nintendo brings to the game, be it an Art wing for the Museum, or new NPCs, QOL changes come along for the ride too, meaning we should be on the lookout for these major changes being included in all future patches.
Images via Nintendo