PSG Talon and Team Liquid advance to the group stage, while two groups slots remain.
17:00, 28 Sep 2020
The 2020 League of Legends World Championship began this past Friday (September 25), starting with the play-in stage where teams fought for the remaining spots in the main event's group stage. A surprising PSG Talon and an impressive Team Liquid were the first two teams to qualify.
Here's the recap for all of the matches in the play-in stage.
The play-ins stage consisted of two groups, A and B.
Group A
INTZ (BR)
Legacy Esports (OCE)
MAD Lions (EU)
SuperMassive Esports (TR)
Team Liquid (NA)
Group B
LGD Gaming (CN)
PSG Talon (PCS)
Rainbow7 (LAT)
Unicorns Of Love (CIS)
V3 Esports (JP)
Day 1
MAD Lions VS INTZ
A back-and-forth battle between the League of Legends European Championship's (LEC) MAD Lions and the CBLoL's INTZ started off the day in which INTZ brought in an Urgot in the top lane. At first, Rodrigo "Tay" Panisa's Urgot was a force to be reckoned with, finishing the game with a 9/2/3 scoreline — coupled with INTZ playmaking and pick ability from their Ashe and Alistar bot lane.
Ultimately this wasn't enough for the Brazilian representatives as Europe's fourth seed were the more consistent team finding picks in the mid lane. INTZ's team fight wins were unsubstantial while MAD Lions were able to find the fights they wanted that led to actual rewards such as Baron, towers, and drake takes.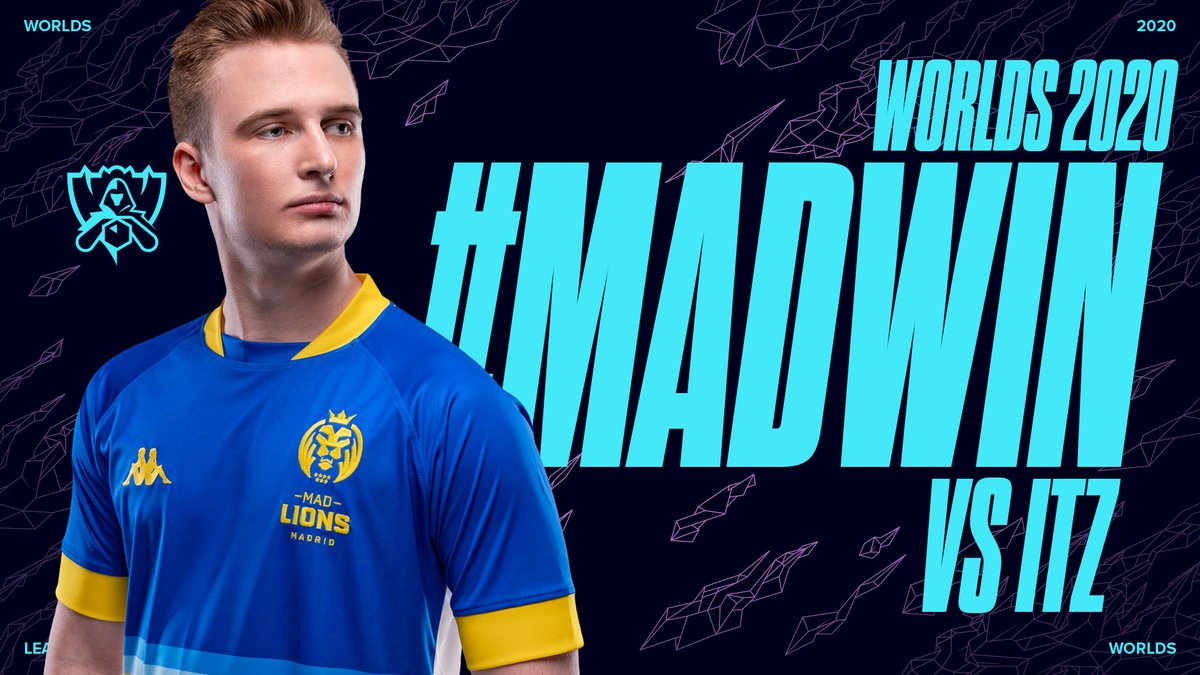 PSG Talon VS Rainbow7
Due to travel restrictions and visa requirements to enter China, PSG Talon's jungler, Kim "River" Dong-woo, and mid-laner Park "Tank" Dan-won, are not able to participate in the play-in stage as they were still being quarantined. Their ADC, Wong "Unified" Chun Kit, also had this issue but he will be available on the third day of matches. Riot allowed PSG Talon to borrow ahq eSports Club's mid and jungle duo as well as Chen "Dee" Chun-Dee, a coach from Machi Esports, to be their ADC.
PSG Talon completely dominated Rainbow7 with constant plays across the map. Ling "Kaiwing" Kai Wing's Bard plays, and the jungle and mid substitute duo of Hsiao "Kongyue" Jen-Tso and Chen "Uniboy" Chang-Chu ran amok — playing extremely well around the map. The team who won 13 championships in their own region, Rainbow7, stood zero chance as they were completely outclassed.
INTZ VS Legacy Esports
INTZ went winless in the first day of play after a grimy, hard-fought loss versus Legacy Esports. Legacy Esports decided to buckle down and utilize their Camille split-push advantage to its fullest, forcing INTZ's Vladimir to never be present at team fights. After a pick attempt from the Brazilian representatives in the mid lane by the tier two tower, Legacy Esports were able to turn the fight on its head, getting Elder and Baron — this was the decider.
LDG Gaming VS PSG Talon
PSG Talon gave Worlds its first upset even after Han "Peanut" Wang-ho took the first few steps of the game — taking objectives due to his solo laners having pressure in their lanes. This led to PSG Talon battling from behind from the get-go. PSG Talon's good coordination and team fighting allowed them to take back control of the game, answering anything that LGD Gaming threw at them.
The team with three substitutes surprised many with a 2-0 start to their Worlds play-ins.
Team Liquid VS MAD Lions
The game started at a slow pace as it's customary for matches that involve Team Liquid. This was a classic Team Liquid game plan of letting the other team come to them, turning it around, and snatching the lead. The teams were neck and neck until Team Liquid's Edward "Tactical" Ra and Jung "Impact" Eon-yeong decided to take over. MAD Lions threw everything they could at Tactical, but it wasn't enough, as the rookie had an impressive performance in Team Liquid's close win.
As insane as Tactical is playing, if we are being honest, it's how he's been playing for a long time.
The bigger surprise is Impact hulking out too.
The
#Worlds2020
Standings after Day 1 of the Play-In Stage!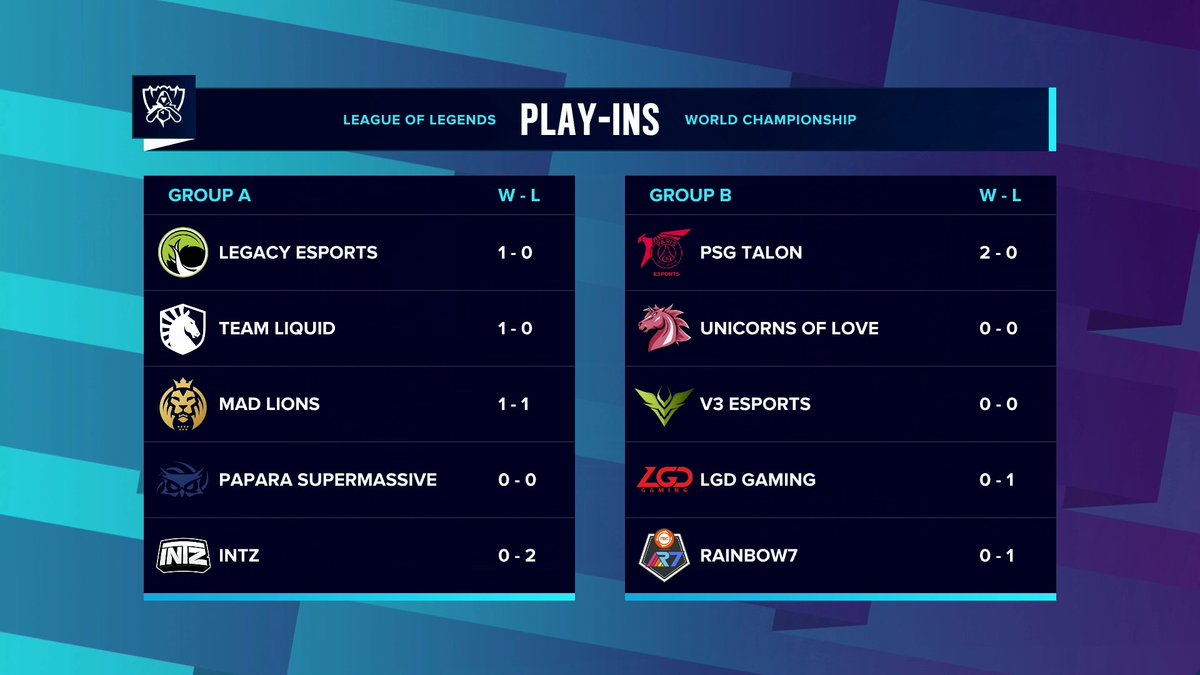 Day 2
In Day 2 V3 Esports, Papara SuperMassive, and Unicorns of Love had their first try at the Worlds play-ins.
Rainbow7 VS V3 Esports
A messy First Blood debacle where V3 Esports dove Rainbow7's Emmanuel "Acce" Juárez ended in a 2 for 2 to start the game. The LJL representatives looked good in their first game at Worlds, as they stomped Rainbow7 — having control of the game from start to finish. Rainbow7 tried finding plays in the form of engages onto Shin "Raina" Okubo's Sett, but they weren't good enough.
INTZ VS Papara SuperMassive
Papara SuperMassive started their Worlds tournament with a dominant win over INTZ. An early 6-1 kill lead and a 5-0 start to İrfan "Armut" Berk Tükek's Shen helped them as they catapulted themselves ahead.
Although a small lull during the mid-game, SuperMassive decided to stop idling around — turning it up and taking care of business. They utilised their Hecarim and Shen combo to exquisite levels, having it be the main form of engage leading to objectives. This was INTZ third loss in a row, putting them at 0-3 in the play-in stage thus far.
Unicorns Of Love VS V3 Esports
V3 Esports began the game with lane-swaps — having their bot lane swap between top and bot forcing Unicorns of Love to follow. Even still, Unicorns of Love were able to get their first win at Worlds off of the backs of a fed Vladislav "BOSS" Fomin on the Camille and Lev "Nomanz" Yakshin on the Kassadin. Like in their chase on the Kassadin — later having it turned on them — V3 Esports were left reeling, always being a step behind of Unicorns of Love.
The V3 Esports early game decisions weren't enough as Unicorns of Love stuck to their win conditions and out team fought V3 Esports with their fed solo laners.
Rainbow7 VS LGD Gaming
Rainbow7 kept themselves alive in Group B after an upset over LDG Gaming. LGD Gaming couldn't seem to outrun their demons of 2015 Worlds past as Rainbow7's Tomás "Aloned" Díaz's Orianna kept them in place. His crucial Shockwaves at the drake fights were key in Rainbow7's win.
LGD Gaming's Ha "Kramer" Jong-hun was left as the sole carry for the LGD Gaming, but Aloned's crucial Shockwave put a stop to that in one of the last fights of the game.
Unicorns of Love VS PSG Talon
Unicorns of Love continued their momentum after demolishing V3 Esports into this match against PSG Talon. They used their compositional advantage to its fullest, bringing a Swain in the bot lane.
Even with a more than wanted number of tries to end the game, Unicorns of Love were able to finish it off, going 2-0 for their first day at Worlds.
Papara SuperMassive VS MAD Lions
In another upset, Papara SuperMassive remained undefeated after just their first day of Worlds after a win over MAD Lions. Early trades back-and-forth to start the games first few minutes until around the 17-minute mark a long-winded fight breaks out in the mid-lane, giving SuperMassive a small advantage.
MAD Lions, being behind, go for another play in the mid lane in which SuperMassive were well prepared for, punishing them and throwing themselves into the lead. Every attempt MAD Lions did had an answer.
Team Liquid VS Legacy Esports
It was complete and utter domination for Team Liquid as Mads "Broxah" Brock-Pedersen ran wild in the early game where he accounted for all of the teams five kills in the first 17 minutes. Team Liquid bullied James "Tally" Shute's Lucian anywhere he stood, leaving their coach. Joshua "Jatt" Leesman, pointing and laughing. The perfect way to express how dominant their victory was.
The
#Worlds2020
Standings after Day 2 of the Play-In Stage!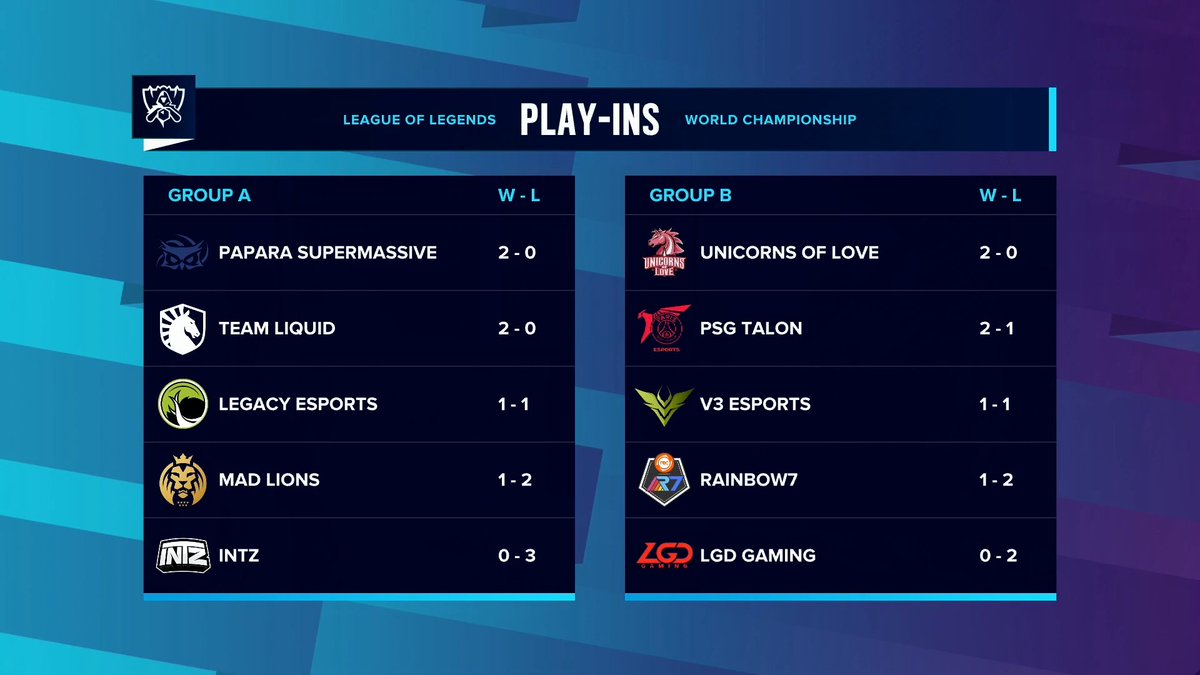 Day 3
The conclusion of Group B.
LGD Gaming VS V3 Esports
LGD Gaming breathed the biggest sigh of relief — getting their first win of their Worlds 2020 play-ins run. Xie "Langx" Zhen-Ying soaked up all of the damage LGD needed, going 1v3 in V3 Esports' backline. Kramer and Su "xiye" Han-Wei showed up big and did their due diligence. When it came to ending the game, LGD was apprehensive and scared, but ultimately they were able to finish it off. LGD also once again showed their prowess of throwing fights and leads at neutral objectives.
Rainbow7 VS Unicorns Of Love
Rainbow7 had their LLA MVP in Brandon "Josedeodo" Villegas show up big time on the Evelynn. While Unicorns of Love's Kirill "AHaHaCiK" Skvortsov Skarner was a complete non-factor. A fight turning play by Josedeodo in the bot lane — punishing Unicorns of Love attempt at a play — was the precursor of what Rainbow7 did for the rest of the game. Rainbow7 completely smacked Unicorns of Love in the mouth in a surprisingly dominant victory.
This place set Rainbow7 ahead, and Unicorns of Love couldn't keep up. The win condition of having Josedeodo be the carry finally paid off.
PSG Talon VS V3 Esports
Unified slotted back in nicely after Dee filled in his shoes. PSG Talon continued to play as they did in the first two matches — playing through mid and it paid dividends. Once again, the substitutes of Uniboy and Kongyue carried with a combined scoreline of 19/2/23 — putting themselves at the top of Group B. This win also denied a possible 5-way tie.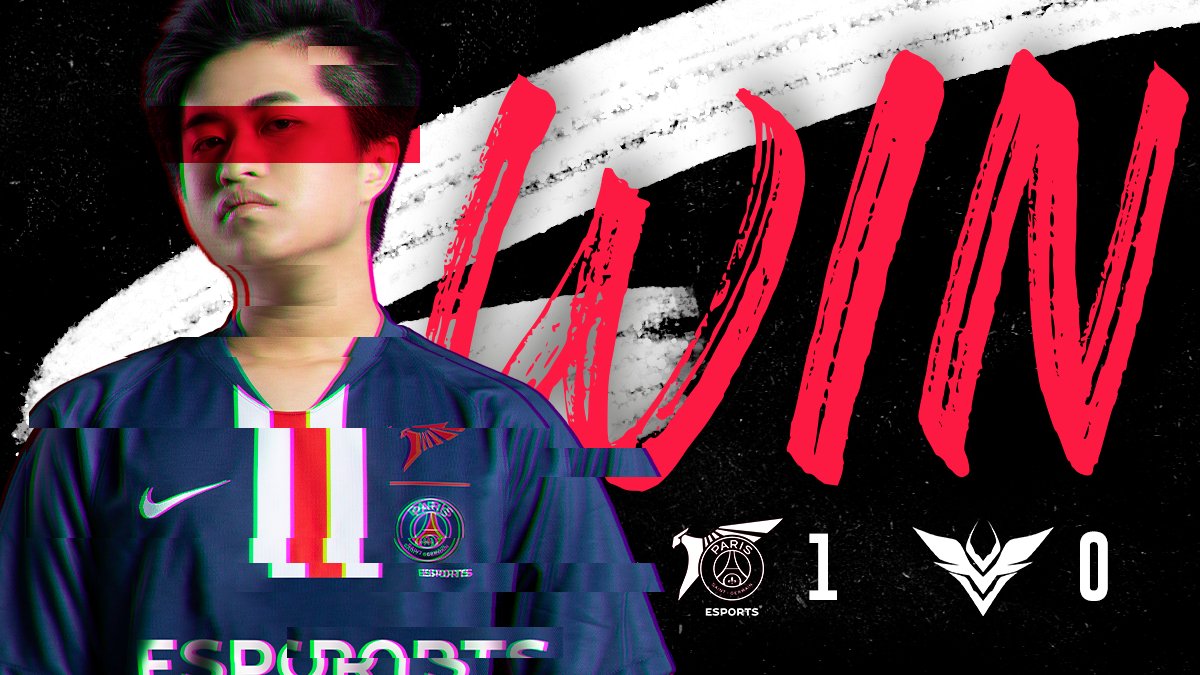 LGD Gaming VS Unicorns of Love
It was a fast start for China's fourth seed having Xiye solo kill Nomanz as well as Langx solo kill BOSS in their respective lanes. LGD tried translating those leads, having Xiye continue to punish Nomanz but this was turned around with a double kill from Ilya "Gadget" Makavchuk — this helped catapult Gadget into a carry position. Unicorns of Love had too many plays all across the map for LGD Gaming to handle, leading to a victory for the Unicorns.
This victory a tiebreaker between Unicorns of Love and PSG Talon for the number one seed in Group B.
Tiebreakers
PSG Talon VS Unicorns of Love
Unicorns of Love's start to the game was proactive across the map, having Nomanz on the Ziggs take two towers and have a massive gold lead on his opposition. PSG Talon didn't have a way to combat that proactiveness. Unicorns of Love composition was strong around neutral objectives due to their poke that Ezreal and Ziggs brought to the table as well as their pick potential from Hecarim and Bard.
All seemed lost for PSG Talon until Unicorns of Love overstepped their boundaries which led to a definitive PSG Talon punish. PSG Talon could've taken the free dragon, but they went for the bigger play in Baron. Unicorns of Love tried their delaying, but it was inevitable — PSG Talon were back in the game.
Even when forced to play with three substitutes, PSG Talon topped Group B and advanced to the group stage with the win. Unicorns of Love, on the other hand, are forced to play in a best-of-five against the winner of Parapara SuperMassive or MAD Lions in the play-in knockout stage on September 30.
LDG Gaming VS V3 Esports
V3 Esports were the first team to be eliminated from the World Championship after a disappointing loss in the hands of the Chinese representatives. V3 Esports weren't able to create the opportunities needed with their composition that had pick potential in Nautilus, Sett, and Elise. LGD Gaming got ahead off of the back of Peanut and a good team fight.
V3 Esports were able to pick themselves back up punishing LGD Gaming in the weak sides of the map, but it wasn't enough. A mid lane fight, a drake dance, and an LGD Gaming engage in the mid-game was all she wrote. LGD Gaming slowly and cautiously finished the game.
LGD Gaming were pushed to the brink of elimination and managed to narrowly advance through to the play-in knockout stage where they will face off against Rainbow7 on October 29.
Day 4
The conclusion of Group A.
Papara SuperMassive VS Team Liquid
Impact got his Shen, that was all Team Liquid needed. The third seed representing North America made decisive play after decisive play leading to a clean victory. The combination of Tactical starting fights on Twitch being backed up by Impact's Shen was too much for SuperMassive. Team Liquid was proactive from start to finish, and although SuperMassive tried their hand at the proactiveness, Team Liquid responded each and every time. A classic — yet dominant — win for Team Liquid.
League of Legends Championship Series (LCS) MVP, Jo "CoreJJ" Yong-in, was key in Team Liquid's decisiveness, showing why he is deserving of the title in the first place.
MAD Lions VS Legacy Esports
MAD Lions attempted to jump-start themselves ahead in the starting stages of the game with an aggressive play in the bot side, but Legacy were able to turn it making it a 2 for 2. Throughout the whole game, MAD Lions' Shen couldn't find a place to ultimate while Legacy Esports' Tally on the Galio was hands-on making sure that Marek "Humanoid" Brázda's Syndra was rendered obsolete in the key team fights throughout the game.
Legacy Esports took charge in both gold and dragon count with MAD Lions responding and weathering the storm slowing down Legacy Esports' Ocean Soul. A key 4v5 team fight win by Legacy Esports after having their Alistar be picked off at the start of the encounter sealed MAD Lions' fate as Legacy Esports were slowly able to end the game.
INTZ VS Team Liquid
Slow-paced start to the game with INTZ getting a punish onto Broxah in a scuttle crab fight. Team Liquid were able to replicate the same type of proactive plays they've displayed throughout the play-ins, allowing them to stabilize and tie up the game. Team Liquid's relentless playmaking got them ahead and were poised to finish out the game with their 1-3-1 composition with Renekton and Twisted Fate.
Team Liquid had control, the gold lead and the right composition to get themselves the perfect play-ins run but threw it all away with uncharacteristic mistakes as well as having Broxah get punished multiple times. INTZ kept their Worlds hopes alive with their own proactive plays, Tay's huge Camille game and Bruno "Envy" Farias' clutch Shockwaves.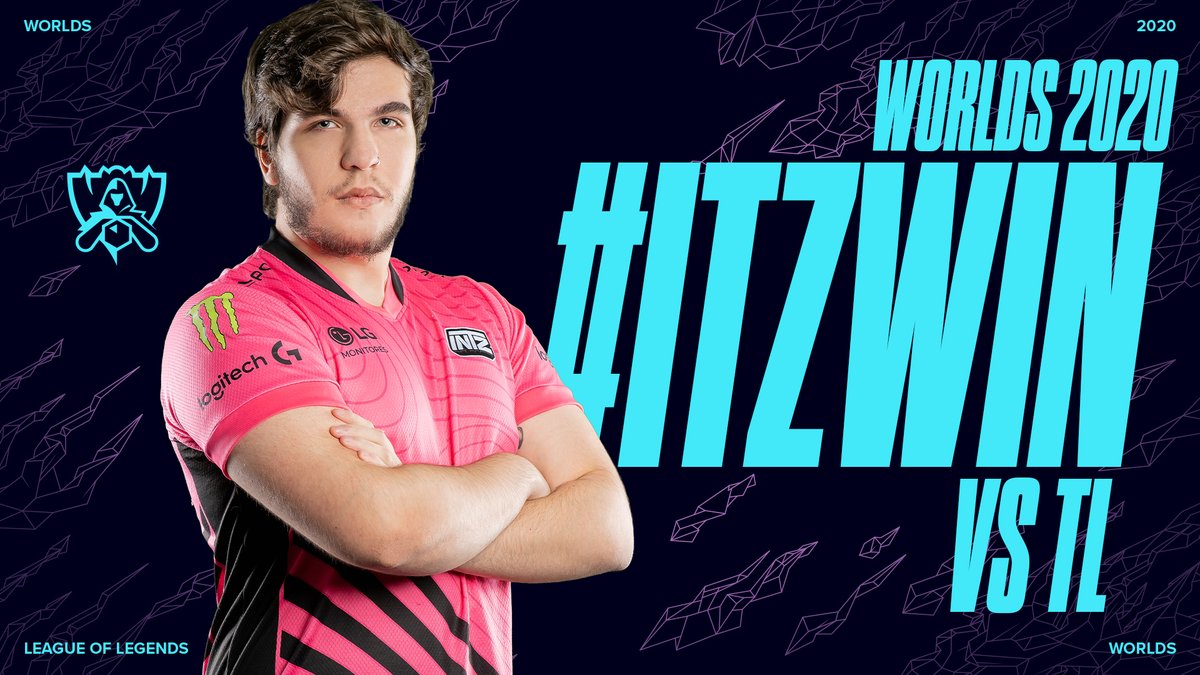 A key fight at Herald set the tone for the rest of the match, having Legacy Esports begin their commitment to their 5v5s — playing to their compositions strong suit. Ever since then Legacy Esports' team fighting was just phenomenal, essentially winning every single team fight they had full members partake in.
With this win, Legacy Esports face off against Team Liquid in a battle for first seed in Group A and an auto qualification into the group stage.
Tiebreakers
MAD Lions VS INTZ
INTZ were the second team to be eliminated from the World Championship after a close back-and-forth game where MAD Lions were able to edge out the CBLoL representatives. The lead stayed stagnant with teams not having much of a difference between the two until a late-game team fight broke the game wide open for MAD Lions, giving them the leeway of later ending the game.
Like LGD Gaming in Group B, MAD Lions breathed a sigh of relief as they got through to the play-ins knockout stage where they will play against Parapara SuperMassive on September 30 for a chance at playing against Unicorns of Love in order to qualify for the group stage.
Ha ha, always knew MAD would make it to B05, never doubted them for a second. 😬
#Worlds2020
Team Liquid VS Legacy Esports
Team Liquid advanced to the group stage after an impressive 20-minute win completely outclassing Legacy Esports from top to bottom, having full control of the game. It was a statement match from the North American representatives as they catapulted themselves ahead early after getting First Blood in a 5v5 debacle when each team's junglers were fighting for scuttle crab. The First Blood led to Broxah terrorising the rest of the map.