They're still a very new team, and they're already giving TSM a run for their money.
19:00, 01 Mar 2021
Version1 have been around for less than a month, but they're already trying to shake things up in the North American VALORANT scene. They make every match exciting, even though they may not come out on top every time - yet. GGRecon takes a look at their wins and their losses, with special attention for their match-up against TSM.
Jordan "Zellsis" Montemurro, who famously pulled off an ace in his very first round playing for Cloud9 in Counter-Strike: Global Offensive (CS:GO), is once again making moves - this time in VALORANT. He started with his current squad a week into February when they got signed by Version1.
Sure, Version1 aren't reigning over NA by any measure. Heck, they didn't even manage to qualify for the upcoming Masters. But they absolutely kick against the establishment and can make it damn difficult for teams like TSM. At the very least, they make it compelling for their fans.
The Qualifier for Challengers 3 gave viewers the full Version1 experience - the good and the bad parts. In the round of 16 for this first stage of the North American Champions Tour, Version1 met Rise on Split. Rise started on the attacking side, and got 11 out of the 12 rounds. For your ranked teammates, that means it's time to forfeit. But Version1 didn't give up. With a 10-round deficit, they couldn't allow any more mistakes, and they did just that. Rise didn't win a single round after halftime, and Version1 brought it all the way back to 13-11. They cleaned it up on Icebox, and took the series 2-0, to move on to the quarterfinals.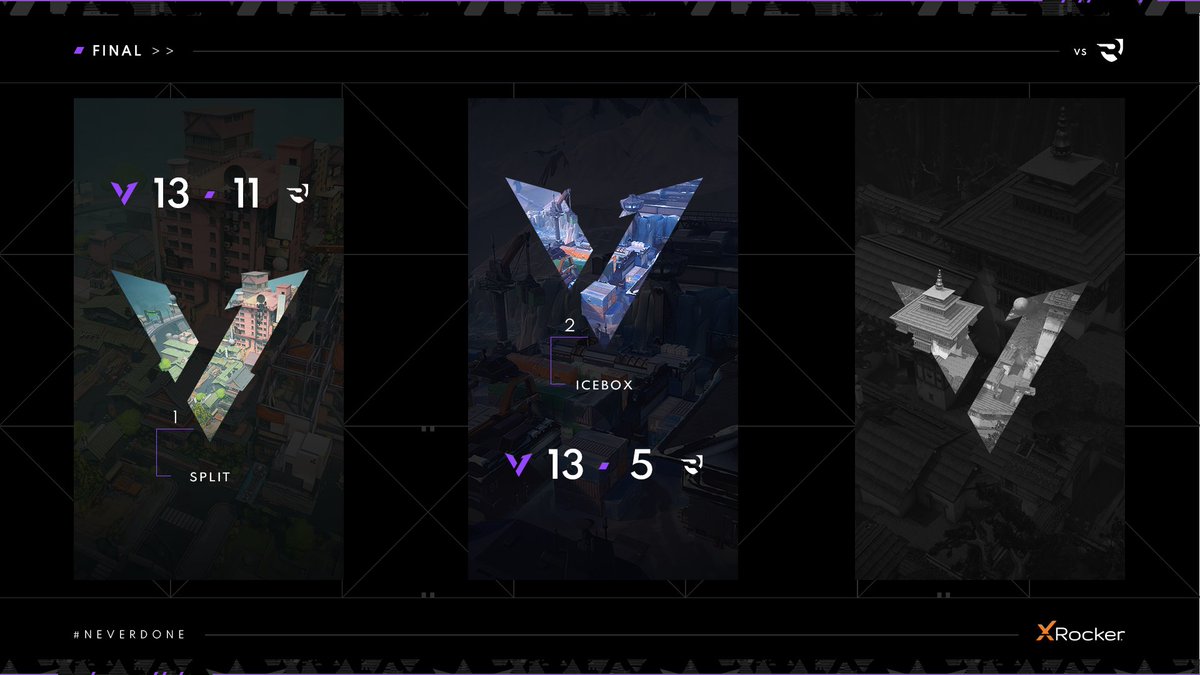 The quarterfinals had something else in store for Version1. They faced off against TSM. Version1 were the heavy underdog, of course. But as they've shown before, they're ready to fight.
Icebox was not a pretty sight for Version1. Despite it being their pick, they ran into TSM's defence without much of an answer. On his own stream, Zellsis talked about what happened. "We just threw a lot of rounds on Icebox. We threw the T-side pistol round, and it kind of spiralled out of the way." It didn't help that Wardell got a lot of Operator kills either. Zellsis played as Sage on Icebox, and it's his responsibility to get the spike planted on offence. He made it clear that he wasn't happy playing that role, so expect to see Version1 play Icebox differently next time.
The next map, Ascent, was a completely different story. This is where we see what Version1 can do. They only let TSM have three rounds in the first half, as they got a comfortable 9-3 lead going into halftime. On top of that, they ended the first half with an ace from Anthony "vanity" Malaspina. It's a change of pace for the boys of Version1, and an incredible performance against a team as strong as TSM.
What got Zellsis so fired up on Ascent? "I'm not playing Sage and planting the f**king bomb, and dying to nades, shock darts…" He was playing Phoenix again, and he was loving it. "I will no longer be playing Sage," said Zellsis, "actually - even if I am playing Sage, I will no longer be planting the bomb."
It would have been nice for Version1 to take Ascent from TSM, but it wasn't meant to be. After losing the pistol round in the second half, it all went downhill. Zellsis explained what happened: "We were up 9-3, and I think we threw the pistol round. We knew there were three players on A, but we didn't cancel. After we threw the pistol round, we won the first gun round."
But it was too late. Version1 had lost their momentum, and TSM came swinging back. Version1 had to fight to even take the game to overtime, and they pulled that off. It was the last round they would win, as TSM eliminated them from the Qualifier.
With that, Version1 aren't making it to the North American Masters. There's always a next time, but it feels bad to lose out in such a fashion. Zellsis knows it all too well. "We are good, but we - I don't know, we choke. We choke hard. We choked against FaZe; we choked against TSM…" It's not a pretty look.
It's quite surprising, though, how quickly Version1 have manoeuvred their way into the North American scene. They're still a very new team, and they're already giving TSM a run for their money. If they're already making a name for themselves after less than a month, imagine what they could do with more experience. Don't be too surprised when you see Version1 pop up in the next Masters.
Image via Liquipedia/ESL/Turtle Entertainment