You will have to watch Twitch streams to get access.
18:39, 30 Mar 2020
Riot Games has announced the start of the open beta for their tactical multiplayer FPS VALORANT for April 7th. Players will be able to gain access to the closed beta by connecting their Riot Account to the streaming platform Twitch on the official beta website. By watching any of the VALORANT streamers starting from 2 pm CEST, players from North America and Europe will randomly be selected for access.

Over the weekend, influencers had been invited to play the alpha version of the game and give feedback to the development team. It is likely that the featured streamers and professional players will be the ones you'll be watching for beta access in the first week of April.
Closed beta begins April 7 with EU and NA. More regions to come as we deploy server infrastructure. Learn how to get in line: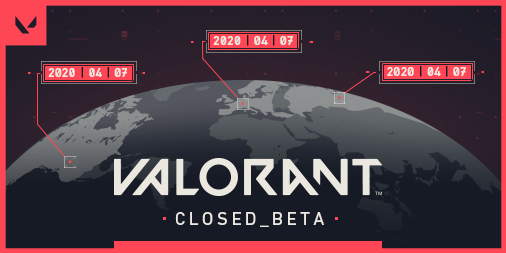 The 5v5 game is said to be a mix of Counter-Strike: Global Offensive, Overwatch and Rainbow Six Siege, with gunplay and economy as well as match objective being very similar to the Valve title but heroes (called agents) having access to abilities that spread from utility to damage dealing and resurrection.

You can find out more about VALORANT here:
Images courtesy of Riot Games