Breaking the Shock's streak is no small feat, these are the coaches who can.
19:30, 29 Oct 2020
Success starts from the top, and coaches in this regard dictate the projection of your team through establishing a healthy culture and crafting brilliant strategies as to always be a step ahead of the competition, something that set teams apart during Overwatch League's third season. However, the 2021 offseason has already proven itself as one of the biggest shifts in Overwatch history and it's greatest team, the San Francisco Shock, are no exception to the offseason culling. Their roster and, almost more importantly their coaching staff, has experienced a massive divide. Head coach Park "Crusty" Dae-hee is widely considered to be the best coach Overwatch has ever seen, and he's already begun rebuilding the cabinet below him.
However, who are the coaches of the future that have the proven track records to be able to challenge him? Who can craft, lead, and truly understand a team like the San Francisco Shock? Funnily enough, many of the coaches that once called him a colleague, now stand as front runners in the upcoming 2021 season.

NineK
Everyone please give a warm welcome to our new Head Coach,
@NineK_OW
!
We are very excited to head into the 2021 season under his leadership, welcome to Fusion NineK!
#PhillyPower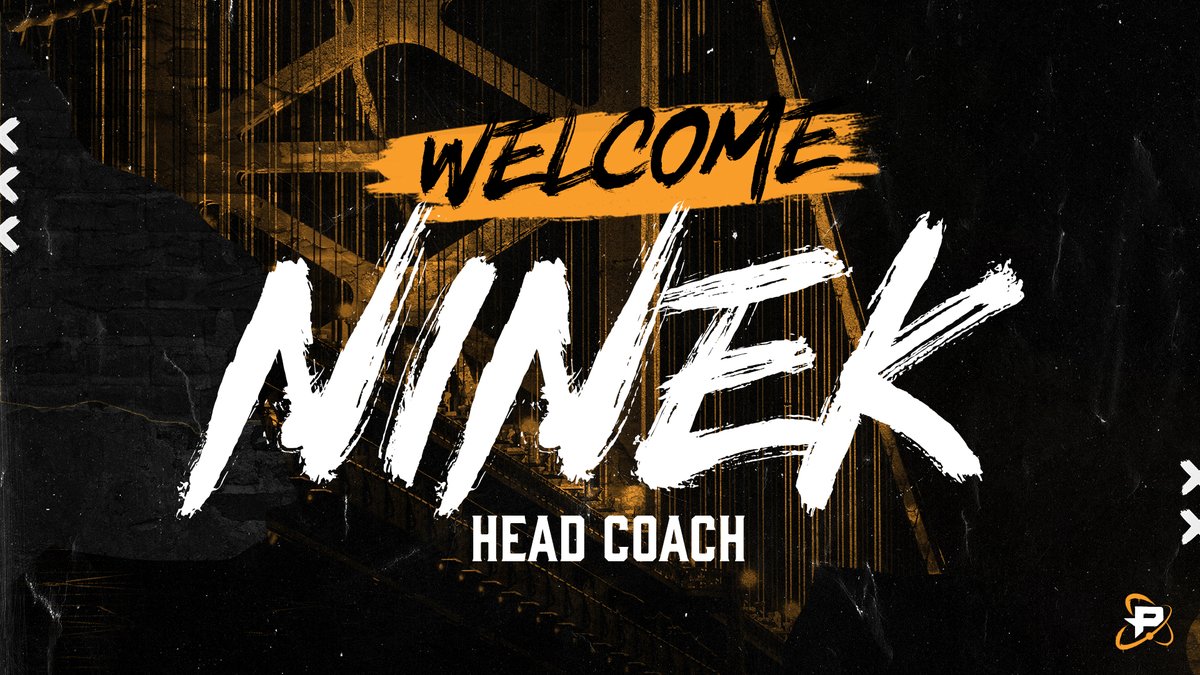 Beginning his career on smaller South Korea teams looking to break into OGN's Overwatch APEX, we had our first chance to meet Kim "NineK" Bumhoon as the head coach for the ROX Orcas in their run through APEX Season 4 late into 2017. While their performance left much to be desired, many of the team's players graduated and found success, as did NineK, as he would go onto work with NRG Esports in North America and would eventually be promoted to the San Francisco Shock in 2018. There he would work under Crusty as an Assistant Coach in the Shock's impressive losers bracket run to the 2019 title. After winning the season two title, NineK would take his talents to Europe to rebuild one of its more fledgeling franchises.
While the 2020 Paris Eternal didn't have the playoff run of their dreams, they still had a fantastic regular season and broke ground with their first monthly tournament win at the Summer Showdown. Considering that, we have to hold their coaching staff in high regard when we look at their transformation from their disappointing showing in 2019 to their top five status in 2020—and the mastermind behind it all was NineK. In the eyes of the league, he stood as the team's general manager, however, throughout his handful of interviews it's mentioned that he is still performing coaching duties alongside his role as the general manager.
This all makes perfect sense when you consider he's returning to coaching full-time as the head coach for the Philadelphia Fusion's 2021 season. Still chasing their first world title after two deep playoff runs in 2018 and 2020 respectively, NineK brings world championship experience and a coaching tenure that few can argue against. With the arm of Philadelphia's resources and hunger to win, and NineK's leadership, the Fusion are looking to be a terrifying team heading into the 2021 Overwatch League season. However, that isn't the only San Francisco alumni making the leap up to head coach during the off-season.
Junkbuck
Welcome to H-town.
Please give a warm welcome to
@JunkBuckOW
as our Co-Head Coach for the 2021 season!
#AnteUp
📰:
An exciting new piece has entered the fray when it comes to the Houston Outlaws rebuild for 2021, and that comes by way of San Francisco Shock alumni, Jae "Junkbuck" Choi. Joining the team as co-head coach alongside Harsha "Harsha" Bandi, who himself is a veteran of the 2019 Vancouver Titans staff, these two set-pieces together should put a smile on the face of nearly every passionate Outlaws fan.
Junkbuck debuted as a coach on Toronto Esports in 2017 before joining the San Francisco Shock as an assistant coach in 2018, and as we all know, the 2019-2020 San Francisco Shock team—coaches included—is easily the best team ever assembled in Overwatch history. Period. You don't battle through the GOATS metagame in 2019, then deal with Role Lock in the playoffs, then deal with Hero Pools in 2020, then deal with losing your MVP, and then defend your title against some of the best competition Overwatch has seen in years without being something special. Junkbuck was paramount in this team's success, as was everyone that touched that era of the Shock.
However, what sets Junkbuck apart from his former peers on the Shock is his credit and performance in the 2019 Overwatch World Cup victory for Team USA. To quote former Outlaws support player Shane "Rawkus" Flaherty, "[Junkbuck] single-handedly carried Team USA to a victory, I'm positive he can bring great success to Outlaws!" If that doesn't excite you, if the fact that he also worked with the Shock during both of their title wins, then we're at a loss for what will. Junkbuck is going to do fantastic things with the Outlaws and will undoubtedly make them a competitive force in the upcoming 2021 season.
Moon
The Shanghai Dragons' head coach, Moon "Moon" Byung-chul has got to be a front runner when it comes to highly competitive coaching abilities. Earning Coach of the Year this year is no small feat, and to top it off, he and the Shanghai Dragons were dominant domestically and nearly bested the San Francisco Shock in the playoffs this year. However, things were not always gilded with that kind of success.
Moon started in Overwatch as the head coach of a team called Mighty AOD, a team that is now remembered fondly as being the starting point for many future Overwatch League talents. However, he did carry with him some experience from coaching for the team's Heroes of the Storm roster as well. With what now would be considered an all-star lineup, the roster waffled around OGN's Overwatch APEX. They were good enough to qualify, but never really made much of a dent. Their crowning achievement, past exporting their talented players, was stealing a map from French superteam, Rogue, and besting KongDoo Panthera during APEX Season 3. Taking his team and his talents elsewhere proved to be hugely successful as Moon and his team began to participate in the Overwatch Pacific Championship. There, Moon and his newly rebranded team, Ardeont, would take home the season two title all the while going on an impressive 16-0 match winning streak and only managing to drop two maps the entire event.
2018 saw his talents reach a fever pitch as he was called up to head the Los Angeles Valiant during their run through the Overwatch League's inaugural season. Finishing second in the regular-season standings, having an impressive playoff run, and being featured in two separate stage playoffs, it's a safe call that Moon's first season in the Overwatch League went very well. However, season two would prove to be a thorn in his side. Starting the 2019 season winless with an 0-7 record was not a strong finish for the Valiant. This subsequently led to them parting ways with head coach Moon. However he would land with the Shanghai Dragons academy team, Team CC, and later he would be promoted to lead the Shanghai Dragons proper, in the 2020 season.
Changgoon
One coach that seems to dodge all talk of credit and achievement is the Seoul Dynasty's head coach, Park "Changgoon" Chang-geun. It seems as though people have forgotten that Changgoon was a member of the coaching staff that lead GC Busan to their royal road victory during APEX Season 4 and their subsequent win during 2017's APAC Premier. On top of that, he was also a member of the coaching staff that helped turn the ship around for the London Spitfire in 2018 during their inaugural title run.
Changgoon is a world title holding coach. Not too many coaches can claim that.
After parting ways with the London Spitfire, Changgoon returned to South Korea as an assistant coach with the Seoul Dynasty during their promising 2019 run. However, the Dynasty fell flat right as playoffs were set to begin. Not looking like themselves, not looking like the team that just punched a hole through the play-in tournament, the 2019 Seoul Dynasty won't be remembered in the history books as potent, but for those that watched—the potential was always there.
After his promising performance, Changgoon would be promoted as Seoul's head coach going into their impressive 2020 season, finishing second behind the aforementioned San Francisco Shock. Being positioned around two separate world-class teams, three if you want to count GC Busan, it is no coincidence that where coach Changgoon goes, success follows suit, something that the Seoul Dynasty will undoubtedly be resting on as they finalise their 2021 roster.
Coaching is what will set teams apart in the 2021 season. With how frequent Overwatch changes and the newfound power that teams have to alter and change their roster mid-season, all eyes will be on these few coaches as they look to topple the budding dynasty that the San Francisco Shock are building.
Images via Blizzard Entertainment