These new additions bring waves of change to the Fortnite world.
18:00, 20 Jun 2020
With the recently-released Chapter 2 Season 3: Splashdown came a barrage of new changes to the Fortnite world. After the Device live event on the 15th, the island was submerged in water, forcing players to adapt to the waterlogged new world. The Fortnite island now resembles an archipelago, surrounded by water, whirlpools, and schools of sharks. There are many places to explore, some old and some new, more loot to find, characters to unlock, and even new Battle Pass missions to embark on.
There is so much new content in this season and it was hard to pick the best new changes to the overall game, but below are a list of five things that we are the most hyped for with the arrival of the long-anticipated Chapter 2 Season 3. Let's dive right in!
1. Familiar POIs with a New Twist
Lowly-elevated POIs that were previously accessible are now completely submerged. Weeping Woods and Slurpy Swamp are examples of some of the POIs that are no longer accessible. Epic Games has hinted that, throughout the season, the water will slowly recede to reveal new POIs and locations. This might mean that old locations will come back as the season progresses, but only time will tell.
What we do know is that the new season has brought several new places to explore. So far, there are four new Season 3-specific POIs to explore: The Fortilla, Rickety Rig, Catty Corner, and The Authority. The Fortilla is a floating town, while Rickety Rig is the broken remains of the rig that have been submerged in the flood. Catty Corner is the stomping ground of Meowscles, where you can face off enemy robots. The Authority is located in the centre of the map, much like the Agency was, is a walled fortress filled with Shadow henchmen. It's a dangerous place to end up if you aren't prepared to fight off hoards of Shadow henchmen, but its much more open layout makes it a faster place to find loot than the Season 2's Agency was.
Most of Season 3's POIs are separated by water, which creates an interesting natural barrier to traversing the map quickly. Players must utilize boats or other vehicles, or brave the murky waters themselves, however, danger lurks beneath the waves, so players should exercise caution...
2. Loot Sharks and Whirlpools
Swimming from one POI to another might not be such a good idea with sharks circling the open waters. Players that surf the waves for too long might be ambushed by these new, formidable foes. Even on land, players aren't safe, as sharks can target players close enough to the edge of the water. Sharks can even attack players in buildings or further away from the water, so when on land's edge or anywhere remotely near it, players should be alert.
However, players can learn to master the deep and tame these wild creatures... if they dare. Coming across a fishing rod in the Season 3 map allows players to hook their rod onto a shark fin for quick travel across the map. For even faster transport, head to the Fortilla, Rickety Rig, or Sweaty Sands and look for a whirlpool. Riding your shark over it will launch you into the air, allowing you to reach faraway locations on the map or even perform a match-winning trickshot.
wow....
Sharks can also allow players to reap all sorts of in-game rewards in the form of dropped loot.
Players that are eliminated in the water are likely to have their drops picked up by a passing shark and if a player were to kill that shark, they'd have access to a ton of loot and weapons.
3. Cars and Other Vehicles
Epic Games announced that Season 3's gradually receding water would bring "new ways to get around," and after teasing cars in the Season 3 release trailer, players are hyped for their arrival. Cars will most likely be introduced once more roadways and open space become accessible, which might not be for a while.
The addition of more fast travel options in the Fortnite map will keep players hyped for their release. Even if it takes a while to release cars into the Fortnite world, the alternative of using sharks and whirlpools to get around the map should keep players satisfied until their release. After a lack of many fast travel options in the previous season, players just seem happy to have new, quick ways to traverse the huge world.
4. New Weapons
Charge Shotgun, Compact SMG, Hunting Rifle, and Kit's Shockwave Launcher are just some of the new weapons that have been added to this season of Fortnite. Some weapons have been vaulted at the start of Season 3 for much-needed tweaking and stabilizing. This includes the pump shotgun, which is now only available in creative mode and was replaced by the charge shotgun.
New charge shotgun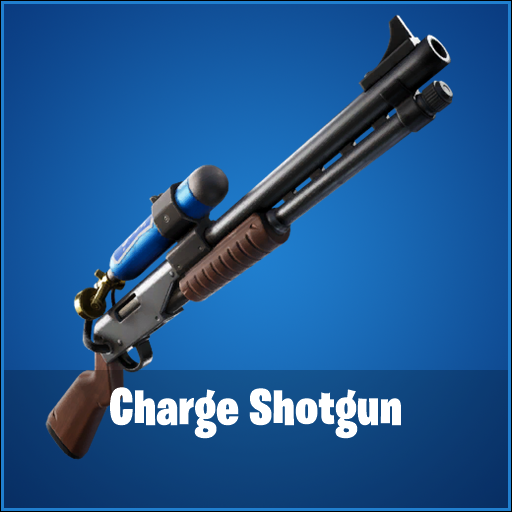 These new weapons are sure to enhance the Season 3 gameplay, as they help to diversify play styles and serve as interesting discoveries when looting areas. As players experiment with them and even discover new weapons, Season 3 will only become more exciting.
5. Aquaman
Season 3's superhero crossover was extremely well-received by fans: Jason Momoa's Aquaman. After he was revealed in the newly-released trailer, fans were excited to have a chance at unlocking him in-game.
Much like the Deadpool Challenges in the previous season, Aquaman also has challenges for players to complete. These challenges are available to Battle Pass players, and when completed, players can unlock the Aquaman skin. Aquaman will most likely not be available until the end of the season, much like the Deadpool was. There are two different Aquaman variants to unlock: Aquaman and Aquaman (Arthur Curry). The Arthur Curry variant requires the player to have the Aquaman skin equipped, so it probably won't be accessible to players for some time.
Aquaman's first challenge to the players seems relatively simple: find the whirlpool at the Fortilla and use it. However, as most Battle Pass challenges go, Aquaman's challenges will become more difficult and interesting as the season progresses.
This crossover could potentially mean that more heroes from the DC cinematic universe are on their way to Fortnite, but only time will tell.
Whether you're surfing on a shark, flying out of a whirlpool, or fighting off Shadow Henchmen at the Authority, Season 3 is packed to the brim with new content for players to experience. New POIs and weapons await, you just have to dive in to find them!
Images via Epic Games