Tobi is an architect, someone who builds castles in the sky.
19:30, 25 Sep 2020
Few Overwatch League players will measure up to Yang "tobi" Jin-mo's career success, however, no one can boast his pedigree of resilience. His appearance at the 2020 Overwatch League Grand Finals alongside the Seoul Dynasty only furthers this idea. From his dynastic run with Lunatic-Hai before the Overwatch League to his 2021 redemption arc after what looked like a curtain call as Seoul crashed and burned out of playoffs in 2019, he is undoubtedly on the Mt. Rushmore of Overwatch. Tobi takes the pleasantries of "wouldn't it be nice" and makes them a reality - he is an architect, someone who builds castles in the sky.
A "veteran" of the game feels insulting for someone like Tobi and "experienced" does not capture all that he's done. This is someone who knows the highest of highs, heights that aren't even achievable anymore and the weight that kind of expectation brings. Some say "heavy is the head that wears the crown" and in Tobi's case you can't help but empathise.
After assisting Lunatic-Hai, the only team to win two OGN Overwatch APEX titles, Tobi cemented his legacy and tied it to his former team. Sure, they fumbled their APEX Season 4 defence, California and the Overwatch League were waiting for him and his brothers. What were supposed to be greener pastures turned out to be a disappointing 2018 with the Seoul Dynasty as they ended their inaugural season in eighth place. 2019 started strong, but sank back down and ended right as, what looked to be a promising playoff run, was slatted to begin from the summit of the mountain to being tossed down near its feet. The sting of defeat jabbed him three events in a row, two on the biggest stage in Overwatch.
What else what was Tobi going to do? He'd done it all. Did he have much more to give?
There are few moments in Overwatch history that seared us all, as a collective community, then watching Tobi and his longtime teammate and Overwatch legend, Ryu Je-hong, give one of the most visceral real interviews ever. Struggling to get out all the words, battling the constant ebb and flow of emotions, they both stood there, hearts bleeding, their 2019 hopes and dreams dashed.
Surely, this was goodnight Vienna.
As sombre as that seems, Tobi stayed afloat. The 2020 season threw us all for a loop, Tobi included, but he remained, after all; there was still work to do. Now, Tobi and the Seoul Dynasty find themselves in the top four of the Overwatch League. A stark contrast to where we thought he was headed just a year ago. Giving what seemed like an emotional good-bye to a chapter of life that was leaving him. Tobi isn't just back, he's competing with Seoul for the title.
Old Lunatic-Hai fans know this better than anyone. Tobi's return was not just a pipe-dream or some unrealistic vision that leads around them like a carrot on a stick. Tobi is one of the most resilient players in Overwatch. An attribute he tries to instil in everyone around him and even in us if we're open to it.
In an interview with ESPN, Ryu Je-hong, spoke about Tobi's impact on the roster as they battle through the twilight of the 2019 season. Tobi was the one to diffuse tense situations, he was the sherpa to guide the team when they were lost, the truest support player if there ever could be one. Someone who can advise rookies with his left, and awe the crowd with his skill with his right. Someone who can remain on top, slip down and be counted out only to come back with the same team. In a way, Tobi supports us all, if we let him.
We've all been there, not in his exact shoes, but we've all faced setbacks in our life. Call it what you will, paint it however you like; we've all held some essence of disappointment or grief or embarrassment in our lives at some point. Tobi shows us that life's cliches are only the whispers of echoed wisdom in the long and narrow tunnel we call life. Tobi's return to the 2020 Overwatch League grand finals embodies getting back up after life puts you on your back. But like a castle, Tobi stands resolute on the horizon. Remaining, through the erosion of life, weathering the storm one night, and housing social gatherings the next.
We venture out often, experience what other teams have to offer, awe at some of the new talent, get emersed in the drama surrounding things that are adjacent to Overwatch. However, like a mountain, Tobi is always there, sat there with his mortar and cold slate cinderblocks, slowly constructing his newest work.
So..we all knew
@ow_yangtobi
was a model but not like this though 👀🔥
We had the pleasure of working with
@esquirekr
to showcase a different side of esports and the pro players who bring it to life. Click the link below for the Esquire Korea article!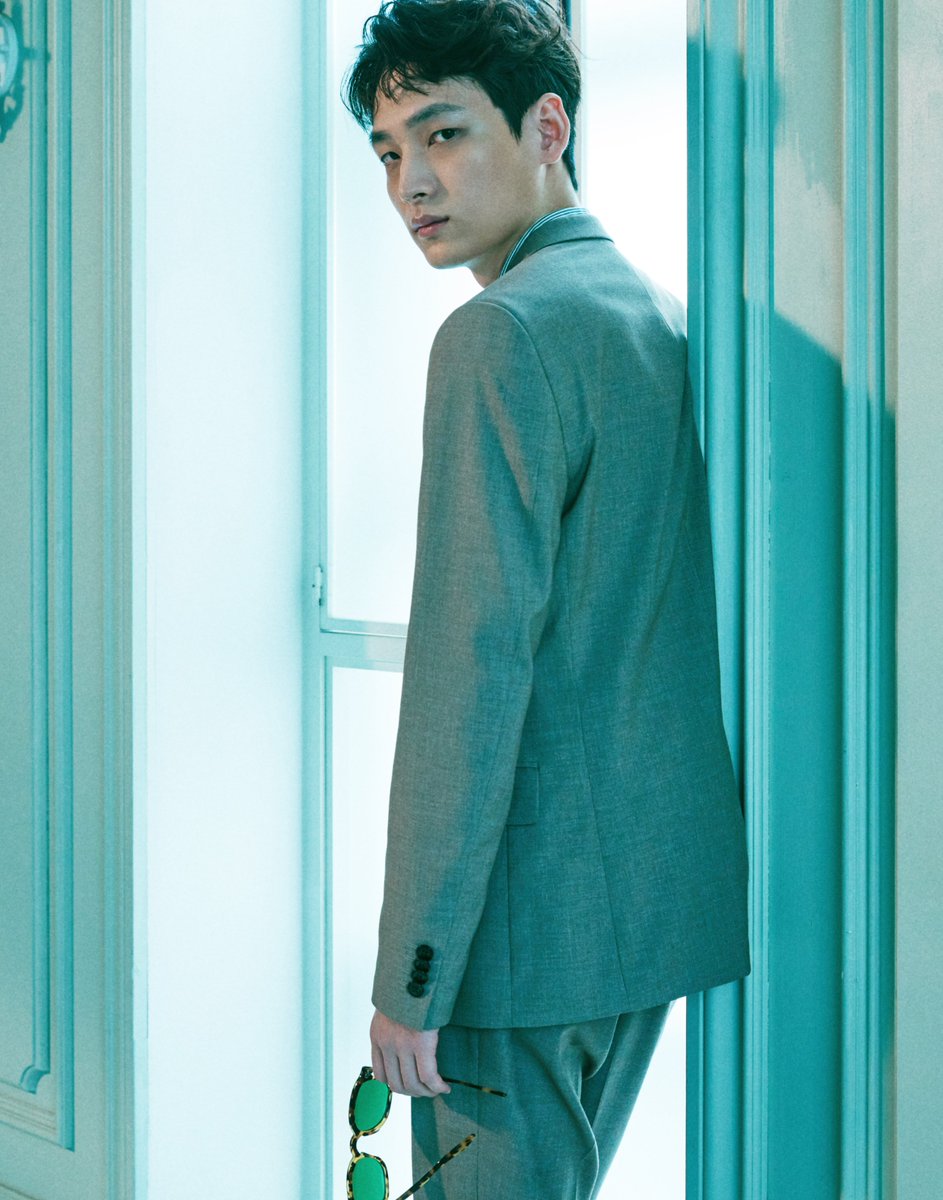 In each brick, Tobi lays a piece of himself, and that's not too terribly metaphorical either. Many young players who enter esports don't last all that long, exceptional cases can stay at the top for a few years but many simply quiet to a smoulder and fade away. Some become entertainers, influencers, but most just return to life on the outside. They don't, or perhaps they can't, give of themselves, like Tobi can and has. After all; you can't move a mountain and God help you if you try to move a castle.
This is someone who has been competing in esports for nearly ten years, beginning his first entry in esports competing in Special Forces 2 back in the early 2010s. In a strange duality, Tobi is one of the greats but also someone who constantly battles some of the loftiest expectations put on him due to his pristine resume. Each time Tobi steps out on stage, every time he competes, every second spent with his teammates reviewing tape at ungodly hours in the morning, he gives of himself.
For all the teammates that have stepped away, for the fans that have followed him for years, and for his own sake, Tobi builds his castles in the sky.
Not just for himself, but for everyone.
Images via Blizzard Entertainment