Everything that made VALORANT one of the most special titles this year.
17:31, 29 Dec 2020
It's hard to believe that VALORANT didn't even exist for nearly half of 2020. Officially released back in June, Riot Games' FPS has gone from strength to strength over the last six months with its esports scene blossoming around the globe. Even though the game hasn't been around for as long as its counterparts, there have been plenty of memorable moments.
Ardiis joining G2
Upload Complete -
@G2ardiis
.exe
▓▓▓▓▓▓▓▓▓▓▓▓▓▓▓ 100%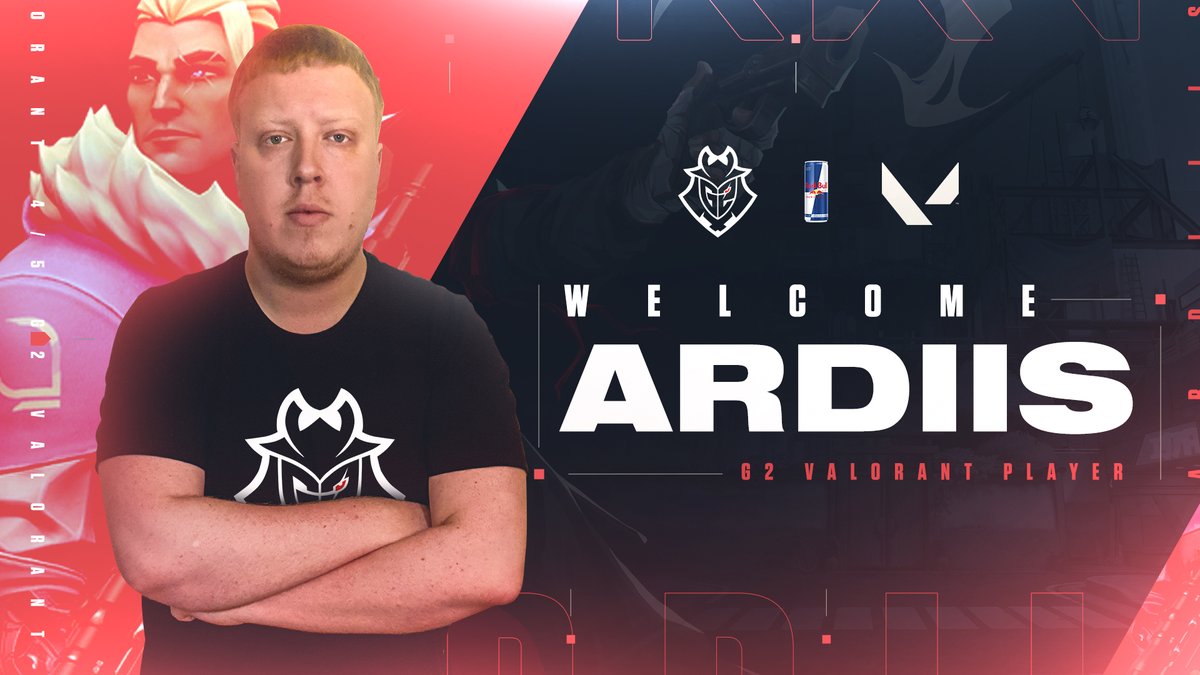 Even before VALORANT's official release, five UK players were already establishing themselves as one of the strongest teams in Europe. Having made the transition from Counter Strike Global Offensive (CS:GO), fish123 won six tournaments during the beta alone, so it wasn't too surprising when one of the biggest orgs in Europe, G2, came knocking.
However, G2 wasn't interested in fish123 as a five stack and only wanted to pick up their star OPer Ardis "ardiis" Svarenieks and although understandably, it was an opportunity ardiis could not turn down, some were surprised that the whole team didn't get picked up right away. Ardiis officially joined G2 on July 3rd and helped to kickstart the team's five-month win streak where they took home every possible major VALORANT trophy there was to compete for. More impressively, up until the First Strike main event, ardiis had never lost a best of three, making him the most decorated player in Europe and proving why he was not only the most valuable player on fish123 but also the best player on G2.
Sentinels beating TSM
TSM v Sentinels is hands down the most ferocious, competitive, and entertaining rivalry in VALORANT esport so far. The two teams have crossed paths numerous times since the inception of the game and there are plenty of moments to choose from when it comes to this matchup but the semifinals of the PAX Arena Invitational deserves a special mention.
Ahead of the PAX Arena Invitational, the two sides had only officially met once in a Bo1 - at a charity event hosted by 100 Thieves. TSM were the winners of the inaugural Ignition Series in North America and had only ever lost just one best of three. Sentinels, on the other hand, were just starting to find their rhythm, but they had no trophies to back up their performances yet. While TSM fans were confident going into the semifinals, Sentinels put on an absolute masterclass, dismantling TSM with a 13-3 on Ascent and 13-4 on Bind. Not only that, Sentinels went onto win the entire event and kickstarting a series of trash talks that solidified the beloved rivalry.
Vision Strikers v Absolute Jupiter
It's no secret that Asian regions have long dominated most of the top esports titles, but when it comes to the FPS genre very few have ever made it to the tier one level. However, the release of VALORANT propelled Japanese and Korean teams to another level and Vision Strikers are considered as one of the top teams in the World. The Korean superstars have won every single event they've taken part in, but it was their match against Absolute Jupiter that forced all the other regions to start taking them seriously.
Ahead of the AfreecaTV Asia Showdown, Vision Strikers were unbeaten (they still are) while Absolute Jupiter had only ever lost one match, a Bo3 versus Reject, and they were both indisputably the best teams in their respective regions. Naturally, there was a lot of hype going into this matchup as fans were eager to see which region, Japan or Korea, produced the better team. In the end, it was Vision Strikers who came out on top with an impressive display of organised strats as well as stax at the helm as the world's best battle Breach. In fact, Vision Strikers became so well respected and popular that multiple top teams from around the world have confessed to stealing and perfecting their strats.
Viper on Bind
ARE YOU ENTERTAINED????
VIPER MISTIC ACTIVATED
While North American teams already exhausted the Viper pick, she was one of the most unpopular and least picked Agents in Europe ahead of First Strike. None of the well-established teams in the region had ever used her in a big tournament which made FPX's decision to debut Viper on Bind at the qualifiers one of the biggest moments this year. FPX's captain and IGL Kirill "ANGE1" Karasiow debuted Viper in the First Strike Qualifiers against Opportunists and secured 21 frags as they won the map comfortably with a 13-7 and showed everybody why she was a viable agent on Bind.
However, what ensued somehow became even more iconic than ANGE1's Viper as unsigned team SUMN FC also locked her in during the main event against Purple Cobras in the quarterfinals. Not only that, but they also beat FPX at their own game when the two met in the semifinals, and James "Mistic" Orfila once again top fragged on Viper and helped his side secure an impressive 13-6 victory. More importantly, SUMN FC was ruthless with their executes and extremely organised when playing around Viper's utilities, making their playstyle on Bind one of the best we've seen in Europe.
First Strike, the fall of Titans and birth of new Champions
Relive the biggest moments of the
#FirstStrike
Europe Main Event!
📺 Watch here: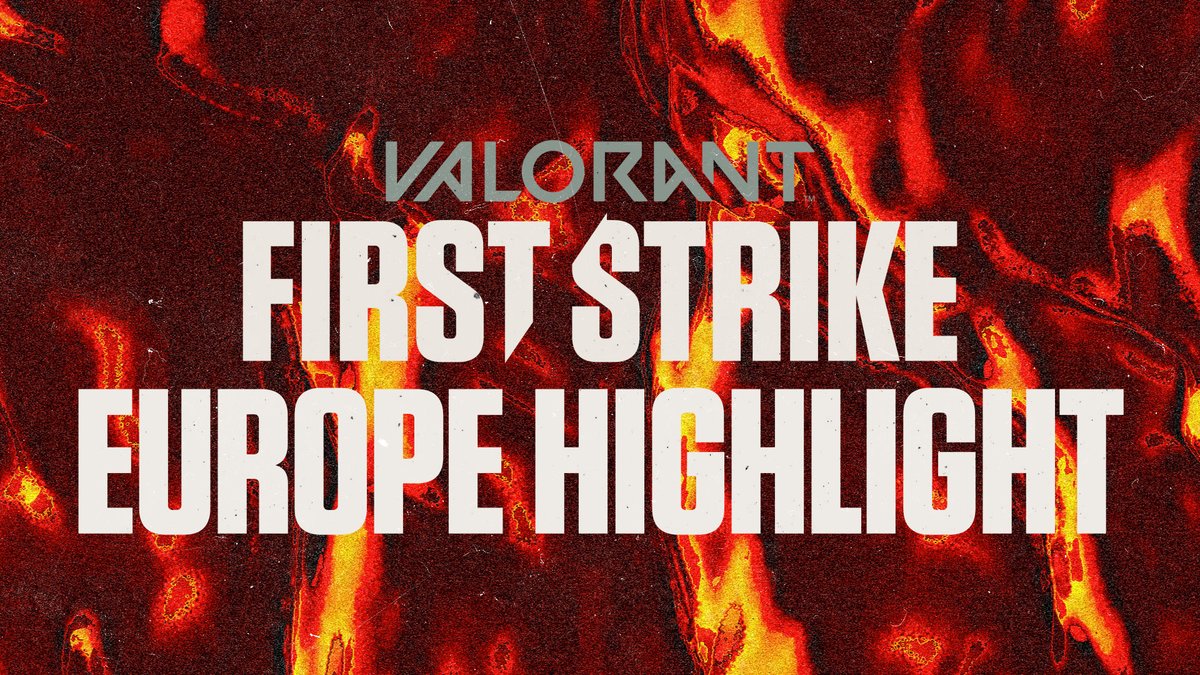 First Strike was undoubtedly the biggest series of VALORANT tournaments to date. 11 different regions around the world participated in the competition where some had much bigger surprises than others. NA and EU are two of the most popular regions and no one expected the VALORANT titans, TSM, Sentinels, G2, and FPX to miss out on the title.
In Europe, neither G2 nor FPX made it to the finals, it'd be the first time for G2 since the team's formation, and people were even more shocked that FPX fell to an unsigned team in the semis. Heretics took down Team Liquid, G2, and then SUMN FC to claim the First Strike crown and ended G2's dominance in Europe. The tournament had such a big impact on the top two teams that both G2 and FPX have since made roster changes in the aftermath.
In North America, TSM made it to the finals but Sentinels fell to 100 Thieves in the semifinals meaning there was a potential for a new king in NA since the Ignition Series. 100 Thieves were well aware of this and made sure they didn't squander their opportunity. It was an extremely closely matched final but in the end, Spencer "Hiko" Martin's side stepped up on Haven and secured the 3-1 victory meaning for the first time ever, a major tournament trophy didn't go to TSM or Sentinels. The fact both EU and NA debuted a new champion mean that the scene is becoming much more competitive and 2021 will likely produce even more unlikely winners - something that will ultimately benefit the esports landscape in the long run.
Images via First Strike