The Chicgo Huntsmen have won the first ever CDL event in London, defeating the Dallas Empire.
00:15, 10 Feb 2020
The first traditional event for the Call of Duty League has concluded in London. The weekend was full of interesting storylines but in the end, it was a predictable result, as the Chicago Huntsmen take home the first Grand Finals win. Defeating the Dallas Empire, Chicago looked great all weekend. Let's take a look at how they did it and some other storylines from the rest of the event.
Huntsmen carving out their own empire in the CDL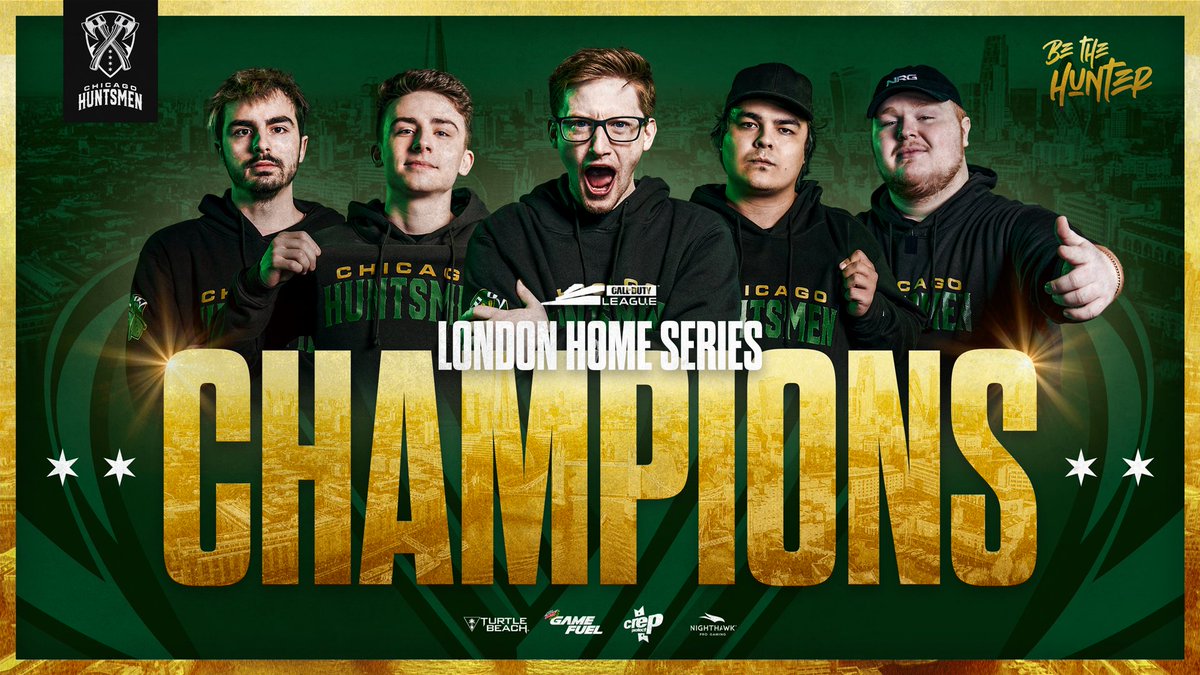 There was never much of a threat to the Huntsmen at CDL London. The Paris Legion did manage to take two hardpoints from them, which led to a game 5. However, Chicago dominated every map they won, including a 6-0 wipe in the game 5 Search and Destroy.
After defeating Paris, Chicago immediately hopped in the Grand Finals to take on their rivals in the Dallas Empire. Though the match had some hype thanks to Ian "C6" Porter's post-game interview, the Empire didn't put up much of a fight. The Huntsmen were able to take the series 3-0 and secure the first-ever tournament win in the Call of Duty League.

An unbelievable performance from The
@Huntsmen
to win the
#CDLLondon
Grand Finals! We caught up with the incredible
@Arcitys
who was buzzing to say the least! "SH** WAS EASY"
#CDL2020
L.A. and Toronto can't figure things out
While day number two of CDL London showed us some teams that can duke it out with the top squads, it also showed teams that just aren't ready. While Seattle and New York didn't look great, they at least proved they can win a match.
Both the L.A. Guerrillas and Toronto left London without a win to their name. It's a disappointing finish for L.A. especially considering how good they looked on Launch Weekend. After dropping to the Huntsmen in a swift 3-0, the Guerrillas handed Seattle its first win of the season in a 2-3 loss.
On the other hand, Toronto didn't even come close to winning a series, losing to London and Paris by a score of 3-1. Perhaps it was the last-minute roster change that saw Adrian "MettalZ" Serrano yield his starting spot to Ben "Bance" Bance. With 10 players on the roster, the Ultra needs to figure out the best combination of players, and they need to do it quickly.