According to esteemed dataminer 'Okami', the Call of Duty 2020 reveal is on it's way.
12:10, 27 Jul 2020
According to reliable dataminer 'Okami', the Call of Duty: Black Ops Cold War reveal date is coming 'very soon', with the game still set to come out this year.
Small update regarding COD 2020.
As of about a week ago, it's still on schedule to release this year. No delay.
Reveal coming very soon 👌
The potential Black Ops Cold War announcement, if true, could be arriving later than usual as the new games are normally revealed in May. This has lead to great anticipation over the next instalment and lots of leaks through dataminers such as Okami.
The news comes as a great relief to players who have been concerned that Call of Duty: 2020 will be delayed due to the late reveal and the current societal landscape with Coronavirus.
Okami also correctly leaked the Modern Warfare Season 4 date, alongside the Modern Warfare 2 remastered campaign announcement, adding to his esteem and fuelling the fire towards the elusive Black Ops Cold War reveal.
Black Ops Cold War has also been rumoured to be live before the end of October, as Doritos leaked dates on their 'Double XP' promotions.
'BLACK OPS COLD WAR' confirmed as the official title of the next Call of Duty!
These doubleXP tickets are also advertised for the 5th October 2020...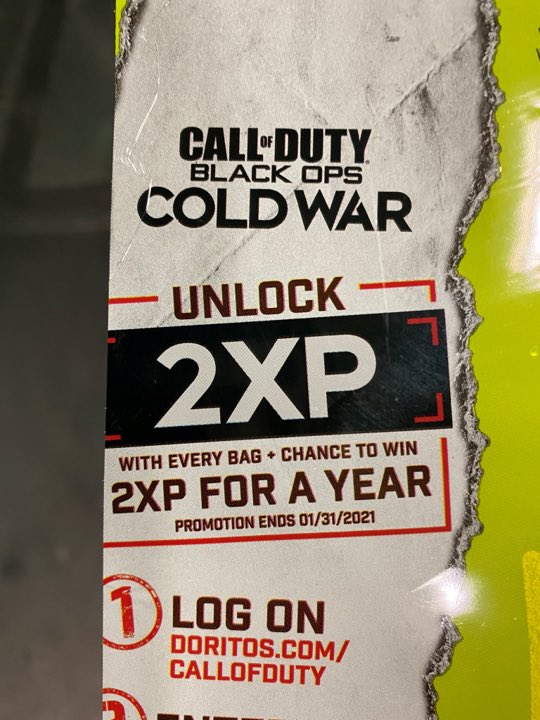 The DoubleXP tokens state that they can be used as of the 5th October, running through to the 31st January, hinting at the game being live by this point.
Despite no official announcements, further dataminers have been accessing the files of Black Ops Cold War, as they reside in the peculiar 'Red Door' game which can be found on the Xbox and Playstation stores. Thus far, files regarding Zombies, weapons, Warzone, the campaign and official gameplay have been found, with only the official date avoiding us.
The next major reveal is set to be Modern Warfare Season five, but Okami's tweet confirms that the next Call of Duty's reveal is not far away.
Stay tuned here at GGRecon to make sure you don't miss out on any Black Ops Cold War leaks.
Image via Call of Duty: Black Ops 2