Publisher promises "more matches, more drama".
12:00, 30 Dec 2019
We have less than a month left to go until the Call of Duty League officially kicks off. As such, it may surprise you to learn that Activision has decided to introduce fairly sweeping changes to its format this week.
Like Overwatch, but..
Originally, the CDL was to follow the Overwatch League's new structure of "home stand" weekends. Here, a team would host matches between several of its competitors in its hometown. These would be the typical head-to-head affairs we've seen in previous OWL seasons, but played in a different location each week.
Since the selling point for both leagues is city-based franchises, implementing a similar format for Call of Duty made sense on paper. But the decision to do so ignored that, where Overwatch is a relatively new esport, Call of Duty already had a competitive tradition of its own. Specifically, one that centers around events following a tournament structure. Some have also wondered if the travel involved for single series was worth it.
@FormaL
we have to fly to paris to play a singular regular season match vs Atlanta lmao
Not all CoD League pros were enamoured with the original schedule.
Enter the changes. In the new system, teams will still play home and away matches. The difference is that every weekend, we'll now see them compete in two-day tournaments, instead of in a series of unconnected matches.
Our holiday gift to you 🎁:
▪️ More matches
▪️ More drama
▪️ More reasons to get excited for 2020
Announcing a new tournament-based structure for the inaugural season.
#CDL2020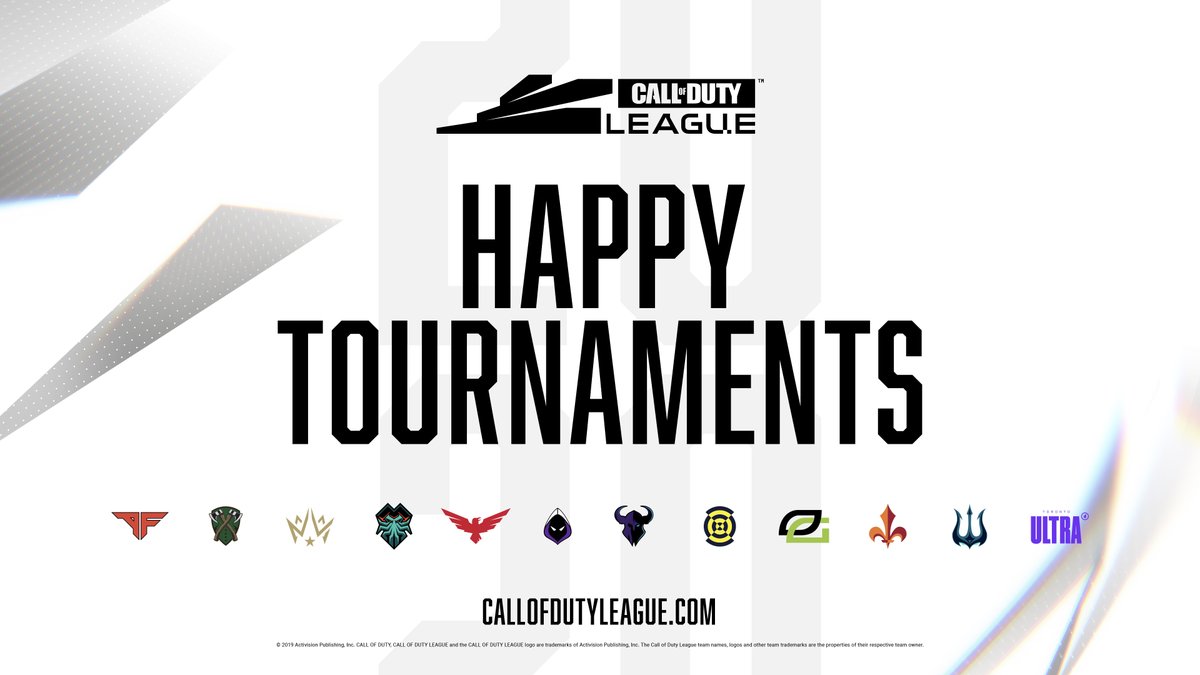 We're going to need a bigger stocking.
The announcement has been enthusiastically received by CDL teams and fans alike. For fans, the publisher's promise of "more matches, more drama, and more teams" may just be what was needed to distinguish the league from its Overwatch cousin. And for Activision Blizzard trialing two formats instead of one seems pretty good too, logistics aside.
Call of Duty League 2.0
The schedule of which team will host which weekend is expected to remain largely the same. You can find the previously announced calendar below.
The CDL's hosting calendar.
The first weekend of the league takes place January 24th through 26th and will follow a predetermined schedule. All twelve of the CDL teams play twice during this event, which will be more of a showcase.
Then, starting with the London weekend on February 8-9, each week will see eight teams partake in a weekend bracket. Their placing here will determine how many points they will take home for the overall standings.
After the full season's run its course, the top teams will meet in a double-elimination Championship Weekend, to decide a) which team will take it all and b) whether this format change was successful. Going by first impressions, however, we'd say so far, so good.