This week, Zain and Marss achieve career-best victories at GENESIS 7—but the real star of the show is Smash newcomer Byleth.
17:00, 31 Jan 2020
Welcome to the seventh edition of GGRecon's weekly Super Smash Bros. breakdown! Tune in every Friday for a quick-and-dirty recap of all the news worth knowing in the competitive Smash scene.
A GENESIS for the ages
The seventh iteration of the Smash scene's fabled supermajor, GENESIS, went down last weekend—and it may have been the best GENESIS yet. In both the Melee and Smash Ultimate brackets, underdogs managed to overcome the No. 1 player in the world in order to achieve their first supermajor victories, using characters that haven't won true supermajors in quite some time.
On the Melee side, Zain "Zain" Naghmi managed to squeak out two victories over Juan "Hungrybox" DeBiedma, using Marth to outduel the Jigglypuff main in a 3-1 winner's final and a nerve-wracking 3-2 grand final. These were Zain's first victories over the world No. 1 since Come to Papa 3 in April 2019. For the rest of 2019, Zain lost tight set after tight set to Hungrybox, including two 3-2 nailbiters in grand finals of Low Tier City 7. But after seeing Zain's hilarious reaction to his victory at GENESIS, all of the heartbreak was clearly worth the payoff.
Another underdog story of the Melee bracket was the fourth-place run of Aziz "Hax$" Al-Yami, New York City's top player. Using his custom-designed "B0XX" controller, Hax$ traded sets with William "Leffen" Hjelte, and was up two games and a stock over Hungrybox before the Jigglypuff main managed to turn things around in loser's semi-finals.
On the Ultimate side, Tyler "Marss" Martins stunned Leonardo "MkLeo" Lopez Perez in grand finals, defeating him 3-0 using Zero Suit Samus. Marss' run to first place also included wins over Ezra "Samsora" Morris and Eric "ESAM" Lew. Marss has been part of the Smash scene since the Brawl days; though he had previously won large tournaments such as Full Bloom 5, this was by far the most significant tournament victory of the New England native's career.
I'M THE GENESIS 7 CHAMPION!!!!! The first time I've cried tears of joy after winning 😭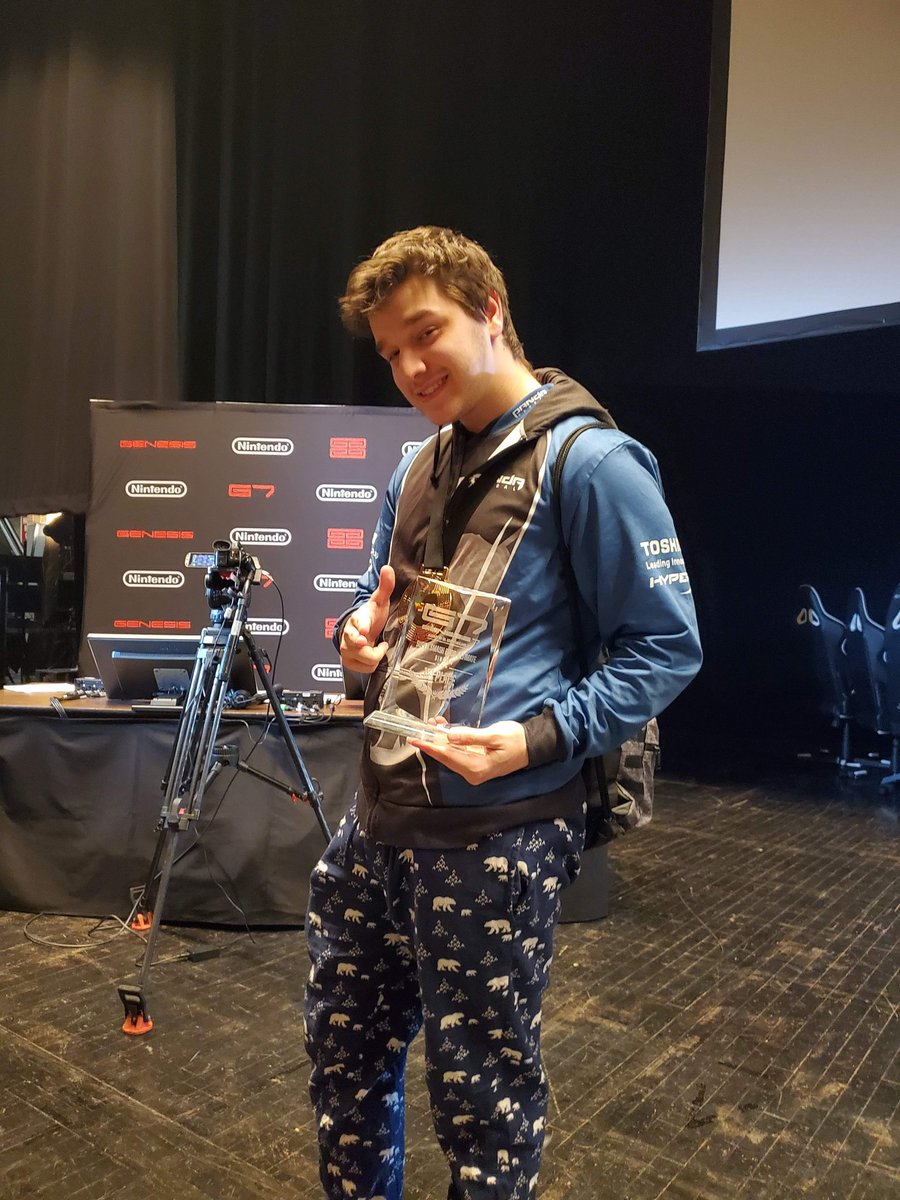 Meanwhile, across the Pacific Ocean, Shuto "Shuton" Moriya defeated Seisuke "Kome" Komeda to top the Smash Ultimate bracket at EVO Japan. Shuton's first-place prize, a custom Switch Pro controller featuring a golden Smash logo, was briefly threatened when a presenter on the awards stage dropped it. Fortunately, things worked out and the Olimar main was able to celebrate his victory without incident.
A new challenger has approached
On Tuesday, the hotly anticipated final DLC character of Smash Ultimate's first fighters pass, Byleth, became available for download across the world. It immediately became apparent that the Fire Emblem character's kit is a mixed bag: their special moves are unique, but laggy; their normals and smash attacks are strong and rangy, but have plenty of start-up frames; and their movement and recovery are middle-of-the-pack. Some top players exhibited vastly different reactions to Byleth's release.
its still early but byleth kinda shit tbh
In my opinion it is too early to say a character is bad. I see a lot of people say that Byleth sucks, but characters need time to develop and be figured out. Personally I think she's pretty good and has potential!
I'll be honest, I took Byleth for a whirl on netplay last night, and I agree more with Leffen than with ZeRo. While it was extremely satisfying to spam Byleth's powerful forward smash, I had a lot of trouble landing with the character and found their recovery moves difficult to use. But ZeRo's advice is wise: over the past year of competitive Smash Ultimate, we've seen characters such as Zero Suit Samus and Mr. Game & Watch rise from mid-tier to become contenders to win major tournaments. I wouldn't be too surprised to see MkLeo take some names with Byleth at the next major.
It's patch time
Alongside the release of Byleth came the next large patch for Smash Ultimate; the Nintendo Switch title is now in its seventh version. As always, this patch came with a number of nerfs and buffs based on each character's performance in the Elite Smash metagame. You can check out the official patch notes here.
At first glance, the biggest loser of this patch cycle was, to nobody's surprise, Joker. Perhaps due to MkLeo's dominance with the character over the last few months, Nintendo's developers took a knife to Joker, removing some of his most useful traits in this patch: when Joker fires his gun downwards in mid-air, it no longer sprays outwards to form a cone-shaped hitbox, and the character's boosted Arsene persona no longer lasts as long as it did before the patch. Due to these changes, MkLeo has announced that he will be picking up secondary characters once again in order to cover the weaknesses of the nerfed Joker.
Starting today ill go back yo what i was in smash4 " a counterpicker. I had 3 mains back then (marth,cloud, bayo/mk)
Obviously having a best character (joker) is the move but ill have 2/3 Trying byleth today to see how he is and also playing GnW. So i can win Frostbite
The biggest winners of this patch were Cloud and Samus. Both characters received power increases to certain kill moves, along with tweaks to other moves in order to make them faster, harder to punish, and more effective all around.
Samus is looking really strong right now. This is a character that I was thinking was a bit underrated, and likely on the high tier range before the patch. With the new buffs that she got, I think she's gonna be even better.
Watch out for Samus!
For the most part, it appears Nintendo is largely focusing on buffs during these patches, boosting underrepresented characters while leaving most popular roster members along (aside from meta-dominant characters such as Joker).
Roster moves
This week, there were two roster changes in Smash Ultimate and one in Super Smash Bros. Melee.
On the Melee side, Jason "Gahtzu" Diehl left free agency to join Revenge. Prior to signing with Revenge, Gahtzu has spent stints under the banners of Wind and Rain and U4X eSports.
Genesis was my first tourney back and now I'll be going to more thanks to
@RevengeGG
. Looking forward to a dope 2020.
On the Ultimate side, British Falco main Toby "Jaxter" Smith left Team Penguin Overlords Esports in order to join LDN Esports, while Robert "Myran" Herrin parted ways with Armada Esports.
The roster is getting stronger...
We are happy to announce that
@JaxterTS
will be joining the forces as we look to further invest into the UK Smash Ultimate scene in 2020!
Welcome Jaxter!!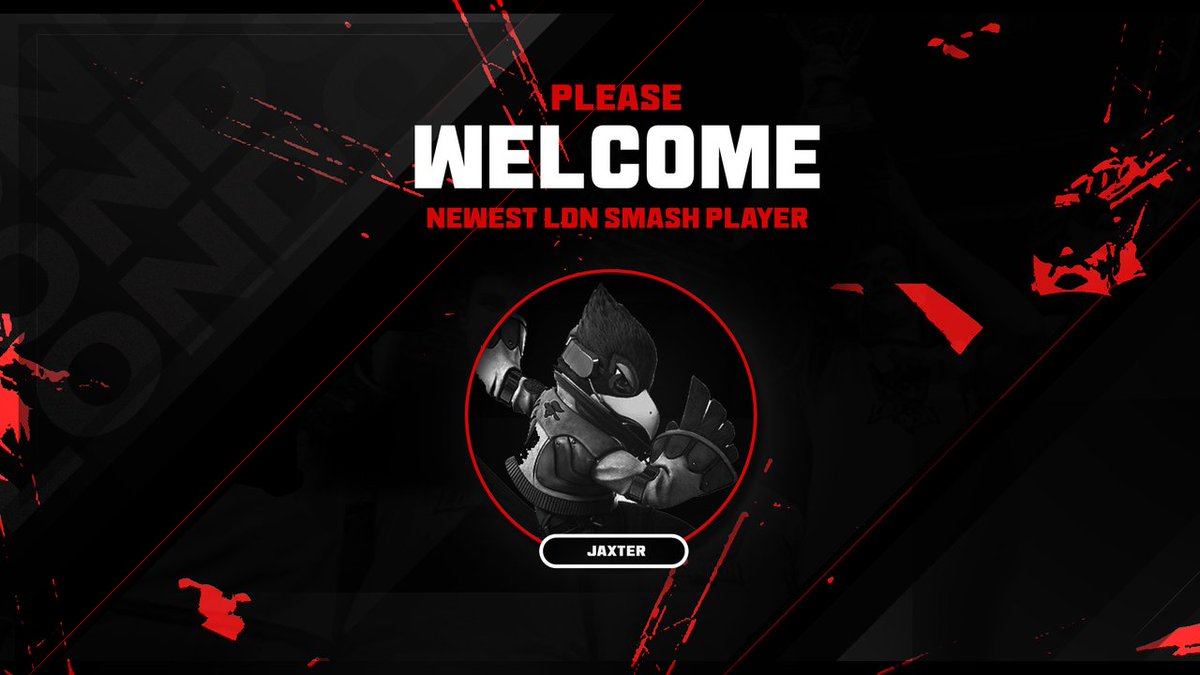 As of today I am now longer with
@ArmadaGG
. I had an amazing year with them, and I'm so thankful for the support they've given me. I know they're gonna keep doing big things in 2020 so I'm excited to see where they go.
Clips of the week
To round out this wrap-up, here are a few of the funniest and flashiest clips of the week for both Melee and Ultimate. Enjoy 'em—and be sure to check in next week for the third edition of GGRecon's weekly Smash breakdown!
.@n0ned with the HOPS. And that recovery??? Damn.
#G7