A surprise update from Super Mario Party finally adds a fully online multiplayer to the beloved Nintendo Switch game.
16:31, 27 Apr 2021
We all know there ain't no party like a Mario party, but when it comes to Nintendo's latest entry, we've just found a whole new reason to play Super Mario Party after three years. When the Nintendo Switch launched in 2017, it quickly became known for the likes of The Legend of Zelda: Breath of the Wild, Mario Kart 8 Deluxe, and Super Smash Bros. Ultimate, however, it's easy to forget the 11th main Mario Party game is one of the console's best-selling titles.
It's only taken developers three years, but Super Mario Party is finally supporting a fully online multiplayer that's giving us a proper reason to load up the title all over again. Once upon a time, playing Mario Party involved you gathering your mates and plugging in your different coloured controllers to the Nintendo 64. Although Super Mario Party was the first game in the franchise to include online multiplayer, it was originally restricted to playing just 10 mini-games. Elsewhere, the popular Mario Party and Partner Party modes were restricted to offline-only play.
What is the Super Mario Party online multiplayer update?
Nintendo hyped the release of a fully online Super Mario Party in a brand-new trailer. Patch notes confirmed a total of 70 (out of 80) mini-games are playable. There are two ways to play, by either inviting people from your friends list or hosting private lobbies with password protection. In terms of which games haven't made the cup, online multiplayer isn't available for the following: Strike It Rich, Time to Shine, Take a Stab, All-Star Swingers, Rhythm and Bruise, Pep Rally, Wiped Out, Fiddler on the Hoof, Clearing the Table, and Baton and On. No matter what your progress in-game, all 20 characters are available for selection.
The update includes the Mario Party board game mode where up to four of you try to make it around the course by duking it out through mini-games. It's the classic Mario Party experience we've come to know and love since the first game launched in 1998. Also added to the "party" is the Partner Party mode. Instead of four of your racing for the crown, you're split into two teams of two and battle in duos.
Is there a catch to the Super Mario Party online update?
Super Mario Party randomly updating after 2 years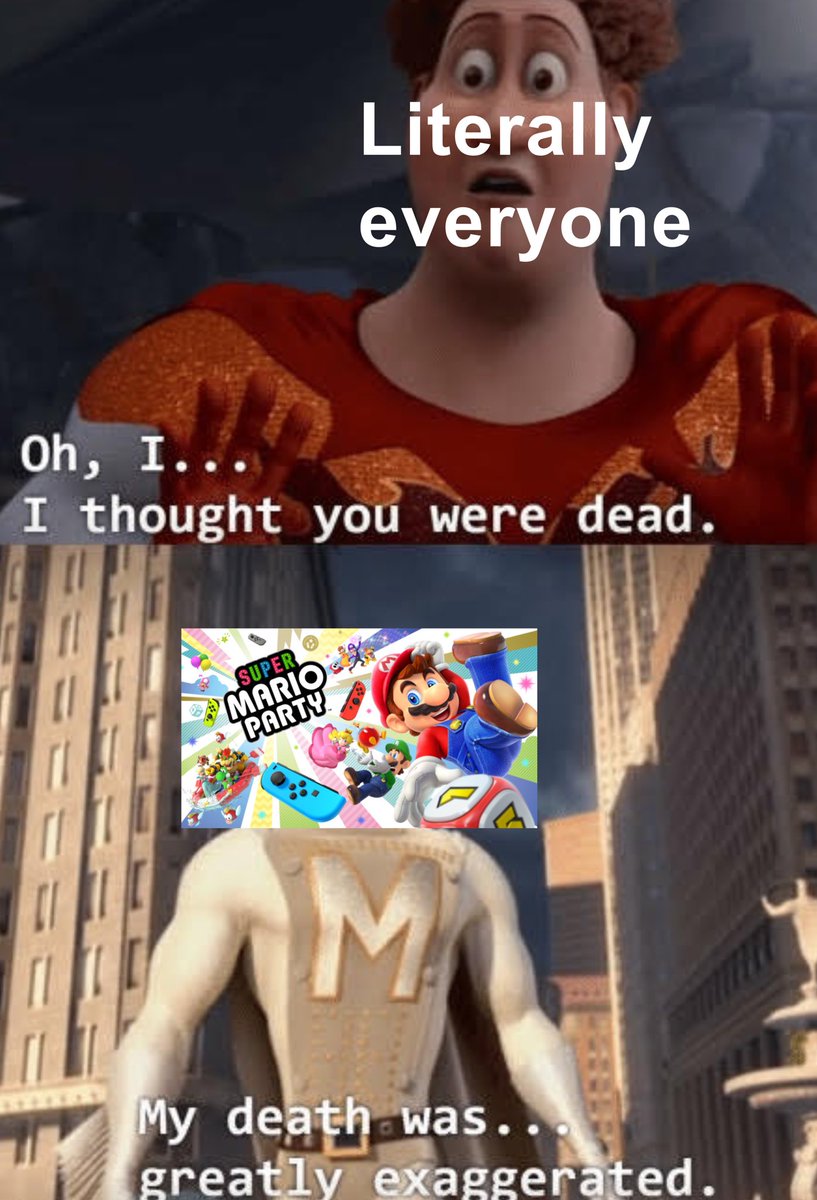 Considering Animal Crossing: New Horizons was criticised for its own online multiplayer, it's good news that Mario Party is listening to its fans. Then again, we've got to ask why Nintendo has rolled out the update now and not when we were locked up in our homes during the global pandemic. Even though the online Mario Party update is a welcome addition, you have to imagine just how popular it would've made the game last year - something New Horizons cashed in on.
There are some drawbacks to a fully online multiplayer Mario Party. If you want to make the most of the update, you'll need to have paid for a Nintendo Switch Online subscription. Also remember that the game isn't compatible with the Switch Lite. Thankfully, Nintendo has largely put the "party" back in Mario Party and is effectively giving us a whole new game three years after the title launched. The timing might seem a little off, but to be honest, we're just happy that a fully online Mario Party is finally here.
Stay up to date with all the latest esports and gaming news by checking out our social channels here: Twitter | Facebook | Discord
Images via Nintendo